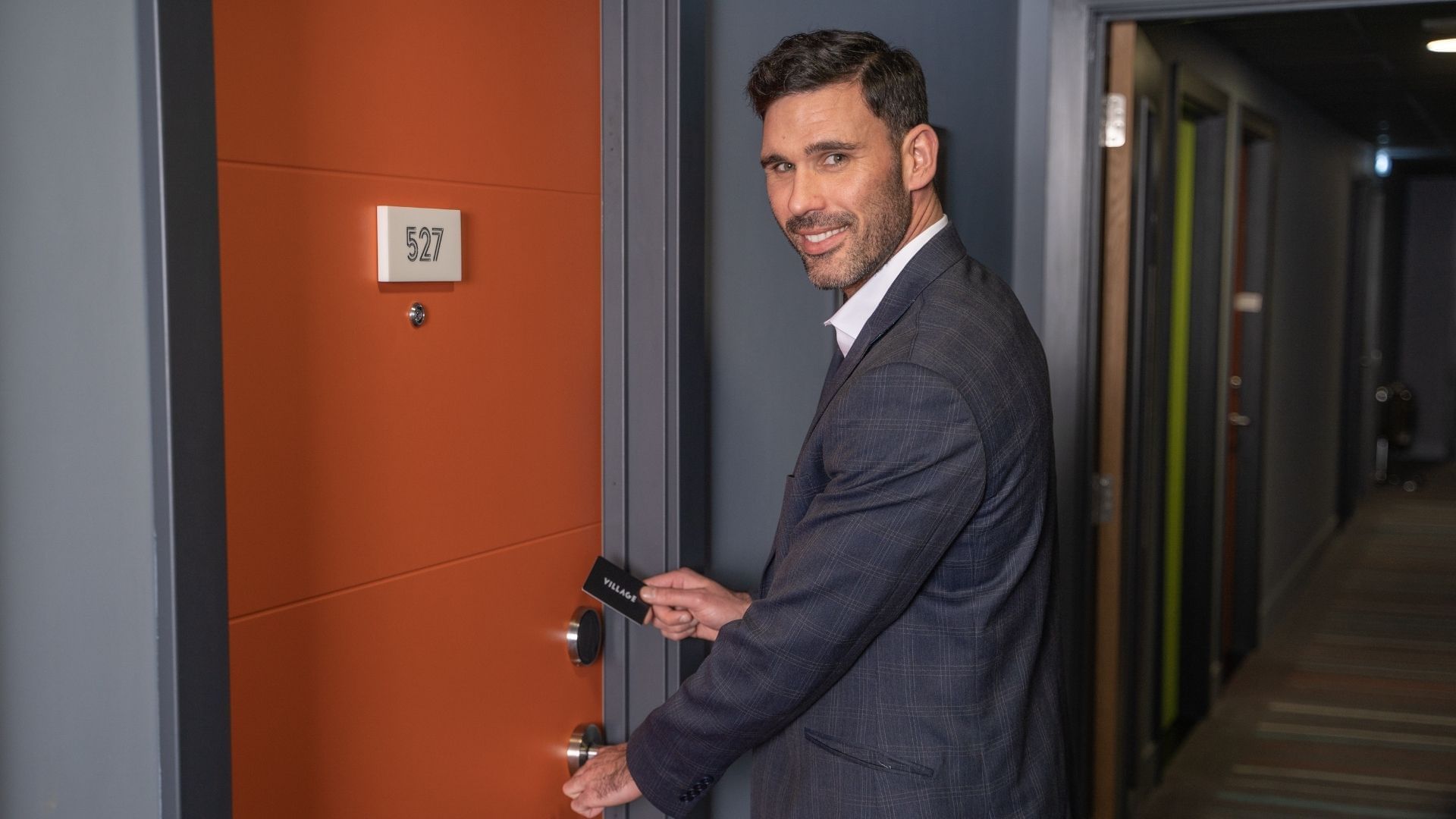 1. Connect Direct
1.1 Connect Direct is only available for customers who have been given a Connect Direct unique access code by Village and is only available for accommodation bookings made directly with Village and not through a third party claiming commission.
1.2 When you sign up to Connect Direct you will be given a unique access code that you must keep safe and must only be used by your Company for making accommodation bookings with Village.
1.3 Your connect direct login will give you a minimum discount of 10% on the flexible rates that can be found on our website www.VillageHotels.com this rate fluctuates based on market demands.
1.4 The Discount will be given on accommodation pre booked breakfast, dinner and access to the Village gym that are available to be booked via the Connect Direct Corporate rate programme. It is not applicable to any other services offered by Village.
2. How to Book
2.1 You can book accommodation at any Village Hotel using your Connect Direct unique code via our online booking engine https://www.village-hotels.co.uk/villagedirect-1 For guidance on how to book online, please view the online user guide https://www.village-hotels.co.uk/media/9127/booking-user-guide-pdf-1.pdf or by contacting our support centre on corporate@village-hotels.com for multiple room bookings.
2.2 When you contact Village to make your reservation you will also need to provide the following information to verify your connect direct programme.
2.2.1 Your full Company Name and your Corporate Access Code; and
2.2.2 A valid credit card to secure the reservation (except where credit facilities have been authorised).
2.2.3 Payment will be taken from the credit card provided for the reservation 7pm the day prior to the arrival date.
Extras
2.3 Any Discount offered for Breakfast can only be applied when booked at time of reservation. No further discounts can be applied after this time.
2.4 Pre-booked dinner is charged at £18 per person per night at the time of booking and a credit will be given to you of £22 per person per night to spend on any food items on the menu in the Pub & Grill (or Buca di Beppo). No refunds will be given if the credit is not used. If items chosen cost more than £22, the amount over £22 must be paid for by the customer.
2.5 Free Wifi is available to all guests on signing up to the Booking Revolution on the Village Hotel website https://bookingrevolution.village-hotels.co.uk/.
2.6 Access to VWorks- A non-exclusive right for a hotel guest who has booked via our Connect Direct programme to use a non-specific hotdesk in VWorks for the duration of their stay. This membership does not allocate a specific desk but gives access to a desk within VWorks and use of VWorks.
2.7 Times of use may vary for each Hotel in which VWorks operates, from 7am on the day of check-in until 9pm on the day of check-out Monday to Friday. VWorks at Village Portsmouth, Bristol, and Maidstone will close at 7pm Monday to Thursday and 5pm each Friday.
3. Additional Terms and Conditions
3.1 Connect Direct rates are only applicable for up to bookings of 9 rooms. Bookings for 10 rooms or more are considered to be a group booking and cannot be booked via The Connect Direct programme.
3.2. Cancellations made after 7pm the day prior to arrival will incur the 1st night rate charged for any bookings.
3.3. Any non-arrivals or "no-shows" will incur the 1st night rate charge.
3.4 Village reserve the right to withdraw or amend any of the Connect Direct benefits at any time without notice to you.
3.5 The following terms also apply to these terms and conditions;
3.5.1 Village Standard Terms and Conditions;
3.5.2 Village Privacy Policy.
3.5.3 Village website terms of use.