To book this offer please scroll down to select your preferred hotel.
GET YOUR FIRST MONTH FREE AT VWORKS + THREE GUEST PASSES
VWorks Coworking is perfect for people who like a bit of flexibility in their work life.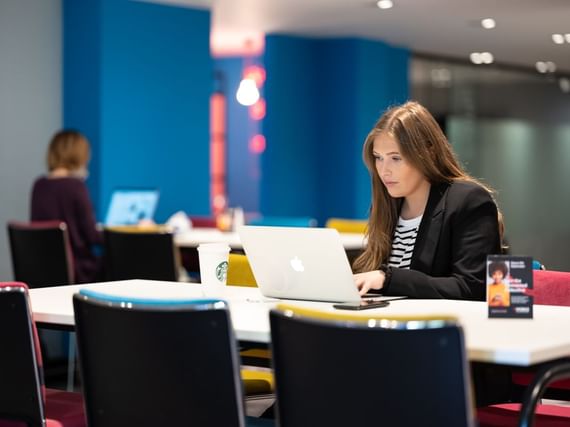 Offer details
VWorks Coworking spaces are perfect for those who like flexibility in their work life. We've got 21 convenient locations all over the UK, so you can work on the move or closer to your home base. We offer both shared workspaces and private meeting areas, equipped with the necessary technology to get the job done.
Join by 30-Nov-23. Sign up here.
Terms & Conditions
Based on a VWorks Standard and VWorks Platinum membership on a minimum 12 month agreement. Offer ends 30-Nov-23. Membership must be set up by 30-Nov-23. Your first full month there will be no charge in accordance with VWorks membership Terms and Conditions. Minimum age is 18 years. Applicable to new memberships only. Prices exclude VAT. Cannot be used in conjunction with another offer. Applicable to platinum memberships only in Maidstone, Bracknell and Portsmouth. Standard VWorks membership terms and conditions apply see here. If you have been referred by an existing VWorks member, please notify the VWorks Team when joining.