Watch Live Football at Village Hotels Pub and Grill Fanzone!
The Pub & Grill Fanzone is the best place for live football. Catch all the action on our HUGE screens whilst kicking back with a cool pint in our cinema seats. Hit the bar for a great line up of beers and tuck into our new food menu. PLUS sign up to Fanzone for the chance to win great prizes each month including Premier League tickets, event tickets, Budweiser mechandise and our end of season Grand Prize of FREE beer for a year! T&Cs apply
WIN a Premier League football shirt in our August draw! We have 4 to giveaway. Enter by 31st August.
Village Hotel's Fanzone menu and offers are available for 30 minutes before scheduled kick-off time, for the duration of the game and for 30 minutes following the conclusion.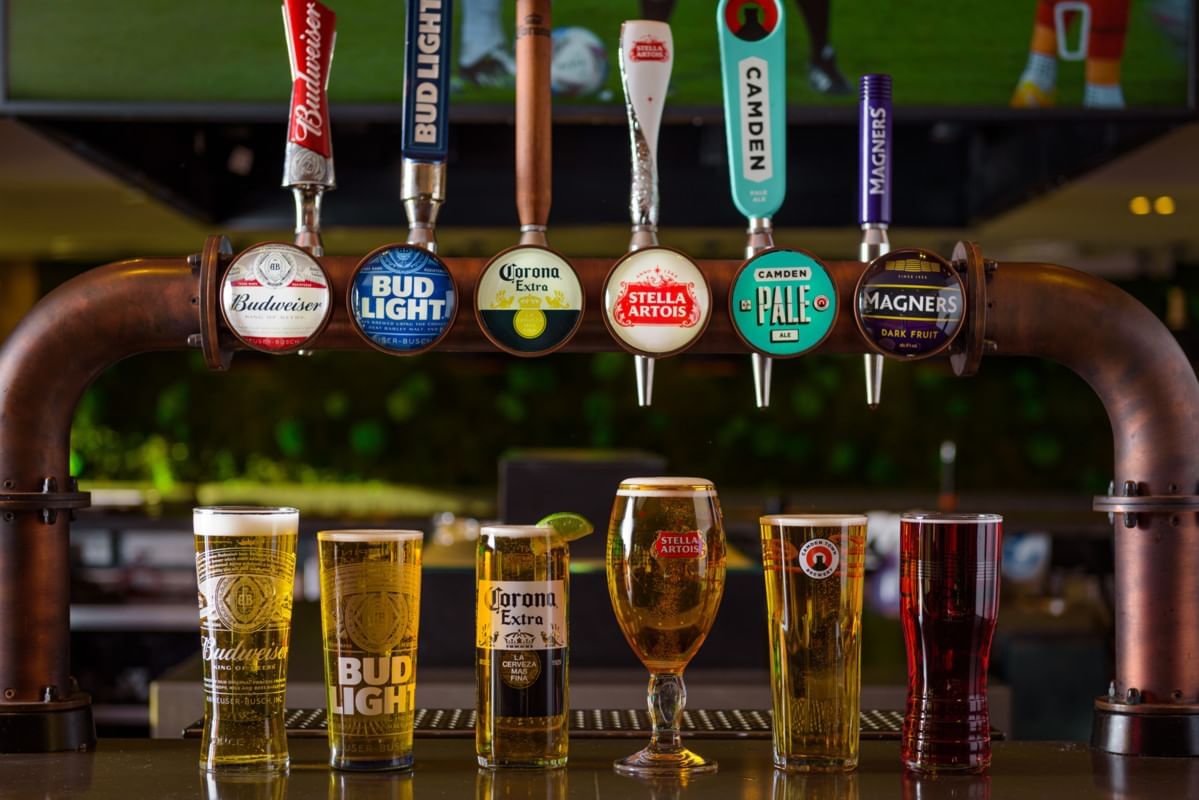 A GREAT LINE UP
OF BEERS
Score with our Fanzone drinks deals!
Pints of Bud light, Budwiser, Stella Artois, Guinness & Stella Cidre - £4.25

Bottles of Peroni, Modela & Corona - £4.25

4 pint pitcher £16 / 5 beer bucket £20

Glass of red & white wine 175ml - £4.25 or make it a bottle for £16

NEW Fan favourites: Bud Bomb, Beerita & Arnie Shandy - £6
NOT AVAILABLE IN SCOTLAND. ONLY AVAILABLE DURING LIVE FOOTBALL
space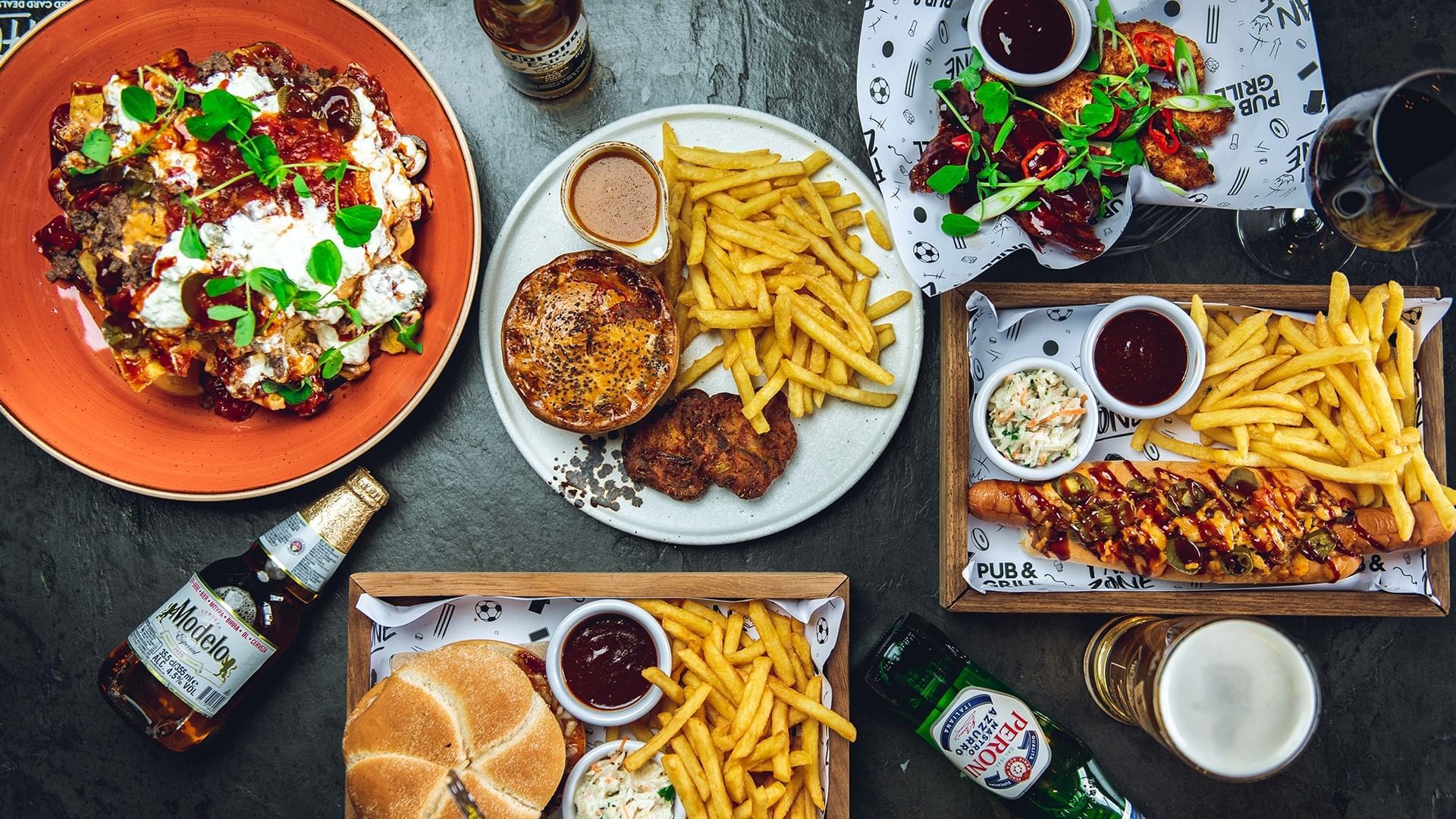 PLAY HARD
EAT DIRTY
Tuck into our new menu, perfect for those half time snacks and ideal for sharing with your team-mates!
space
What's on?
Take a look at the fixtures below
Fanzone menu and offers apply to live broadcasts of Premier League games only.