Arrival & Departure
Become a member to get the discounts
Village really is the business, there's nothing boring about our meeting rooms. Expect to find vibrant spaces to host meetings and training, a buzz in the air and all the tech you need to get things done. You can book small meetings online with our quick and easy booking tool - you'll find live availability and instant prices. Alternatively, you can book with our dedicated Business Desk by phone, email or live chat. One desk for all your business needs with quick response times.
CHOOSE
VILLAGE
Flexible and vibrant spaces for 2 to 600 people
Quick and easy booking online or through the Business Desk
Simple package prices - bookable by the hour, half day or full day
The tech you need to get things done - free WIFI and Clickshare presentation technology
Delicious & nutritious food is always on the menu
Business friendly hotels with special accommodation offers, access to our state of the art Village Health & Wellness Club, a Pub & Grill and Starbucks on site, all under one roof
33 hotels across the UK, in great locations within easy access of major transport hubs
Ample car parking, away from crowded city centres
Book your small meeting online
LIVE AVAILABILITY
Save hours and instantly view when a venue is available.
INSTANT BOOKING
Pay now or reserve the space and pay later.
LARGE SELECTION
Compare all of our venues instantly.
NO BOOKING FEES
Don't pay anything when you make a booking through our system.
FLEXIBLE SPACES
We've got a space and a layout to suit your requirements.
THEATRE
CLASSROOM
BOARDROOM
CABERET
BANQUET
U-SHAPE
TECHNOLOGY & EQUIPMENT
WE'VE GOT THE TECH YOU NEED
We have the tech you need to get things done including free WIFI and a full range of audio and visual presentation tech.
Equipment - available upon request:
AV EQUIPMENT
CD PLAYER
PROJECTOR
MICROPHONE
PA SYSTEM
REAR SCREEN PROJECTION
STAGE
TV / TV PRODUCTION SERVICE
VIDEO CAMERA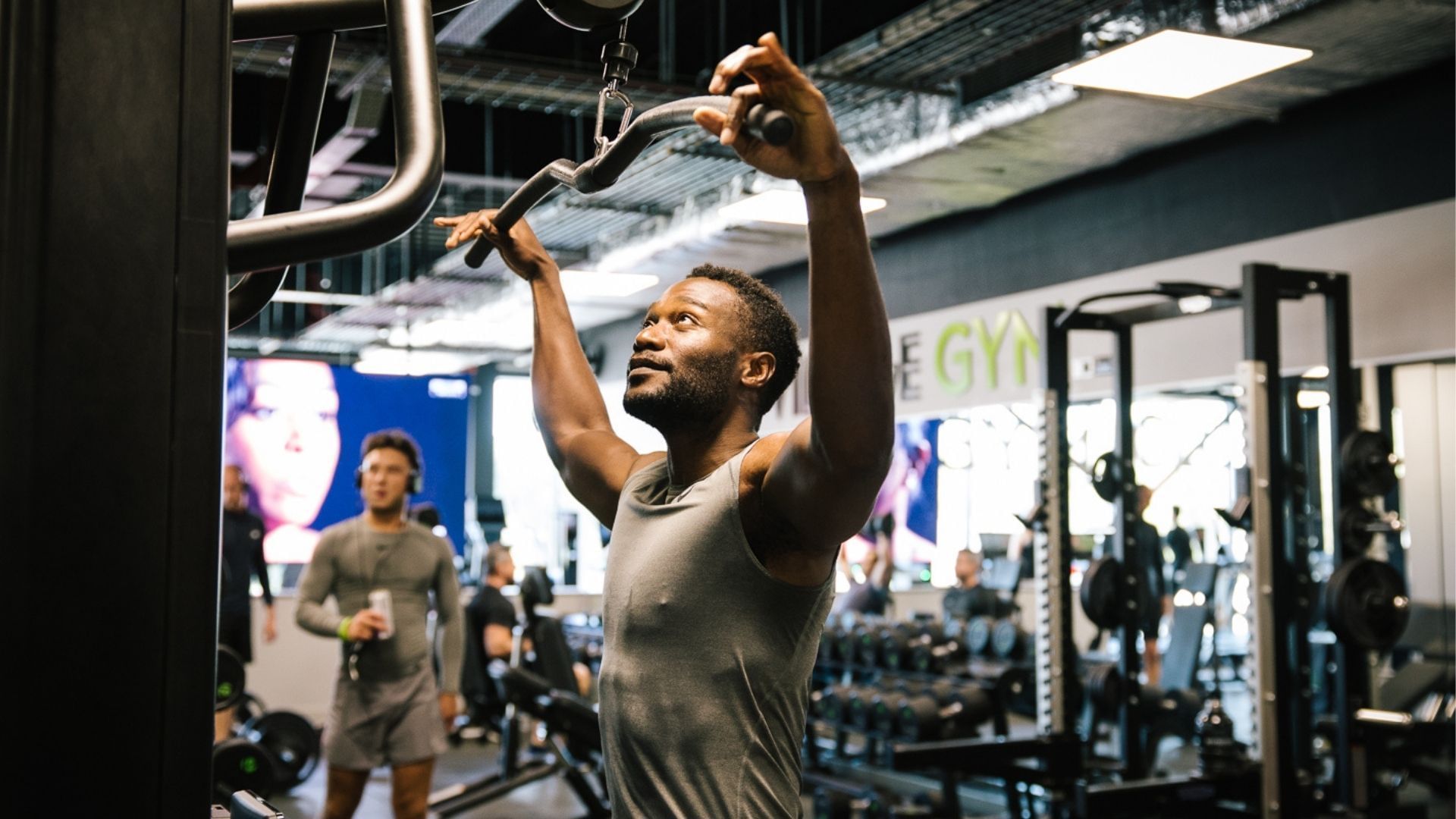 ALL WORK NO PLAY
NO WAY!
What makes Village special is our unique mix of facilities - all under one roof. Meeting guests can access a fully equipped and high-tech gym, fitness classes and pool. Perfect for a pre-meeting workout, or how about a pre-booked energiser session, with one of our trainers to kick start your meeting. The Pub and Grill is a great place to recharge after a long meeting. Serving delicious food and drinks daily.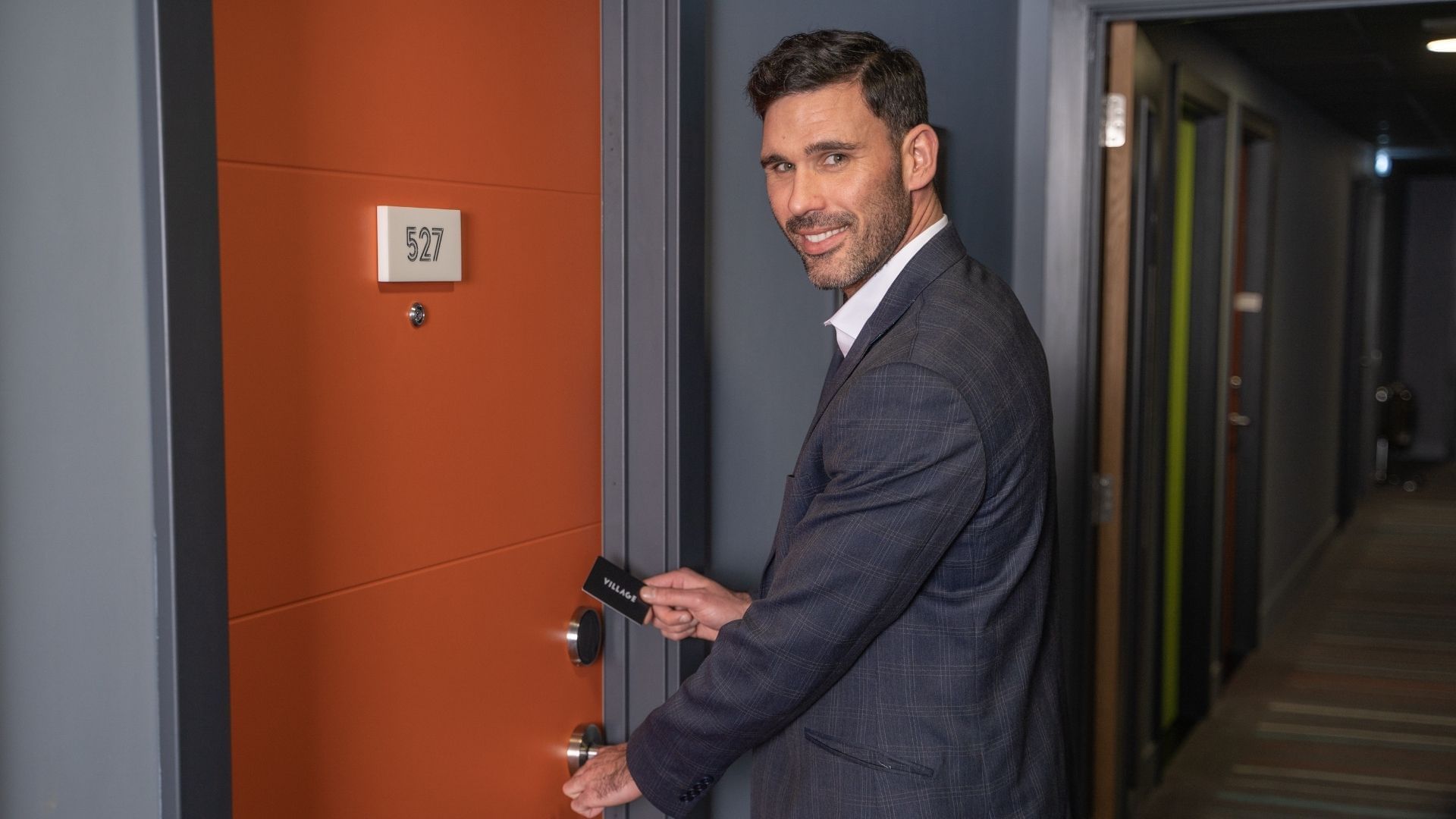 EXPECT A GREAT
STAY AT VILLAGE
Special meeting delegate rates are available so that your guests can refresh and recharge, enjoying our super comfy beds, mega showers, huge TVs and cool tech - and not forgetting our extensive leisure facilities. They won't want to leave!
space
OUR EXPERT
TEAM
It couldn't be easier or faster to do business at Village with our dedicated Business Desk. The one stop shop for all your business needs. Our dedicated and expert team can answer your questions and help you to plan and book your meeting.
Got a question?
Hopefully we've covered everything, and we can't wait to see you! But if you have a question, we're here to help... Find more useful information about visiting our hotels.
As per our terms and conditions payment is required in advance unless credit facilities have been established.

To be sure we understand your full requirements, please speak to your meeting planner who will look at meeting room accessibility for your event.
 
Our meeting rooms include a flipchart and Click Share facility to a screen. Your meeting planner will run through your requirements with you.
 
Yes you can. Please advise us on the day of items that can be discarded and those you wish to keep in the room.
 
Many of our hotels have a VWorks co-working business club that can be used for small meetings, daily work space and can assist with printing etc. Please click here to find out more.
We have basic knowledge on site but for more complex events, we can hire in additional technical support. 
 
Village Hotels have Click and Share facilities in all meeting rooms with our inbuilt screens. Our dedicated team of Meetings & Events staff will help set this up on the day.
 
You can find the hotel floor plans and meeting room sizes on the individual hotels meetings and events page
Day delegate packages vary based on your meeting requirements, but we include room hire, refreshment breaks, use of built in equipment, car Parking, Wi-Fi, service and VAT. Please speak to them team for more information.
 
We have a variety of delicious and nutritious food and drink options available, including our Pub & Grill serving food and drink all day, Starbucks Coffee Shop (excluding Village Liverpool), and our dedicated meetings and events menus for lunches, dinners, buffets and snacks. Please speak to the team for more information.
 
Yes, we can with prior notice. Please advise your meeting planner of any allergies/ dietary requirements
 
Most of our rooms have natural daylight with opening windows however some are internal rooms. If you want to be sure, please e mail meetme@village-hotels.com who can check with the hotel for you. 
 
For meetings for 20 or less we have an easy to use online booking tool, click here. For meetings over 20 people please contact contact meetme@village-hotels.com who will be happy to help 
 
We have 33 Village Hotels across the UK which have meeting rooms for 2 to 600 delegates. The size varies by hotel, please choose a location here to find out more.
Please speak to your event planner about your accommodation requirements to gain access to our discounted event rates.
 
Delegates can dine in the Pub & Grill for lunch or dinner. Please enquire for more information.