Arrival & Departure
Become a member to get the discounts
This place is packed with personality. And much more to boot. There's our famous Pub & Grill, the Village Health & Wellness Club, cool workspaces, chill-out spaces, even watch-the-live-footy-with-a-beer spaces too. And we absolutely, 100% guarantee, no stuffy rooms. Because here we don't rely on beige blandness to send you to sleep. We opt for really comfy beds instead. Which, after a long day, is just what you need.
Whether you're there on business or for Ascot, Thorpe Park, London or more, the Village Hotel in Basingstoke is so much more than a bed for the night - the perfect place to relax and recharge. With everything under one roof you'll not want to leave.
OUR
HOTEL
At Basingstoke you're smack bang in the middle of everything Hampshire has to offer. The M3 is a short hop away and takes you straight into London. You're just a short walk from Basingstoke station too, making London Waterloo easily accessible in less than an hour.
Off to the races? Ascot is just over half an hour away. There's lots to do right here in Basingstoke too. Follow in the footsteps of Jane Austen. Shop at Festival Place or take a stroll around its many award-winning parks.
You'll find everything you need for a great stay, and more - a cool pool and huge gym - a buzzing Pub & Grill with great food, ice cold beers and big screen live sport - and Starbucks Coffee Shop.
EXPLORE
BASINGSTOKE
Loved by the Romans, the Tudors and even Jane Austen. Whether you're interested in history, nature, culture, or simply relaxing, Basingstoke has something fun for everyone. Discover Basingstoke's hidden gems.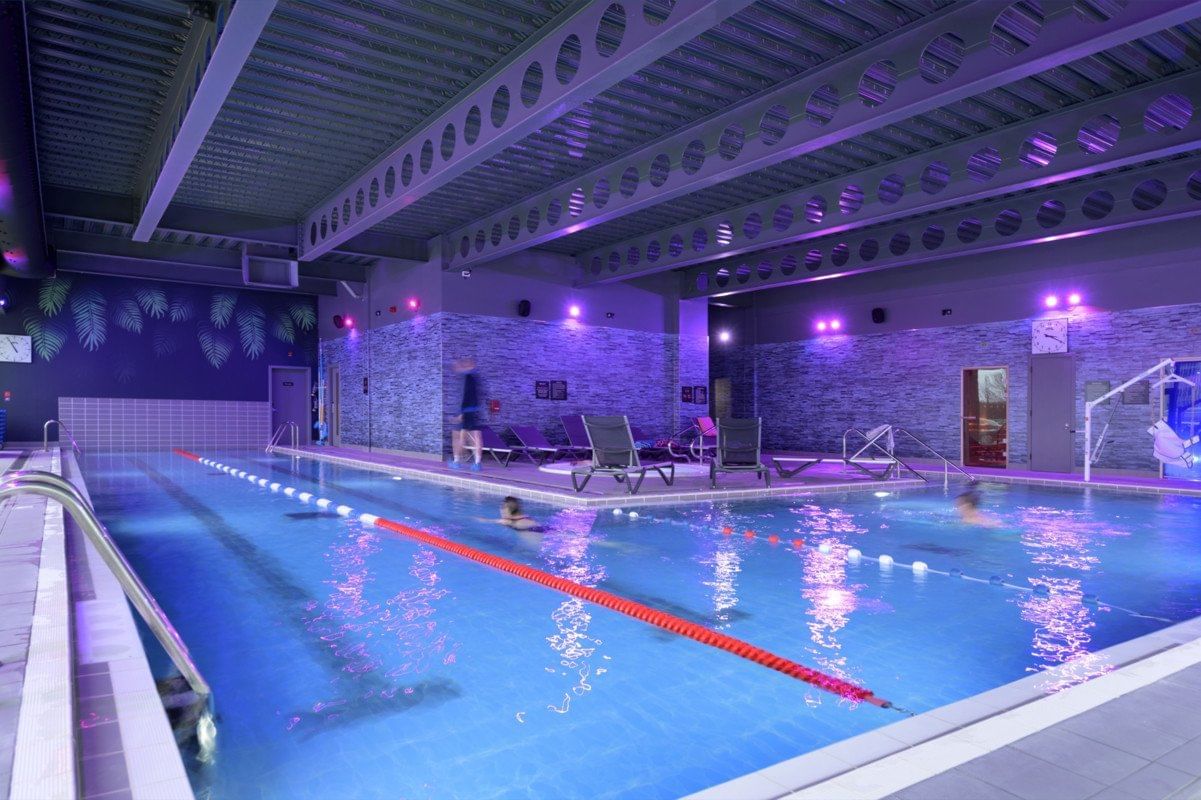 EVERYTHING
UNDER ONE ROOF!
WHAT TO EXPECT FROM YOUR STAY
With facilities like this you'll not want to leave.
Cool pool and huge gym
A buzzing Pub & Grill with great food, ice cold beers and big screen live sport
VWorks co-working space
Starbucks Coffee Shop
space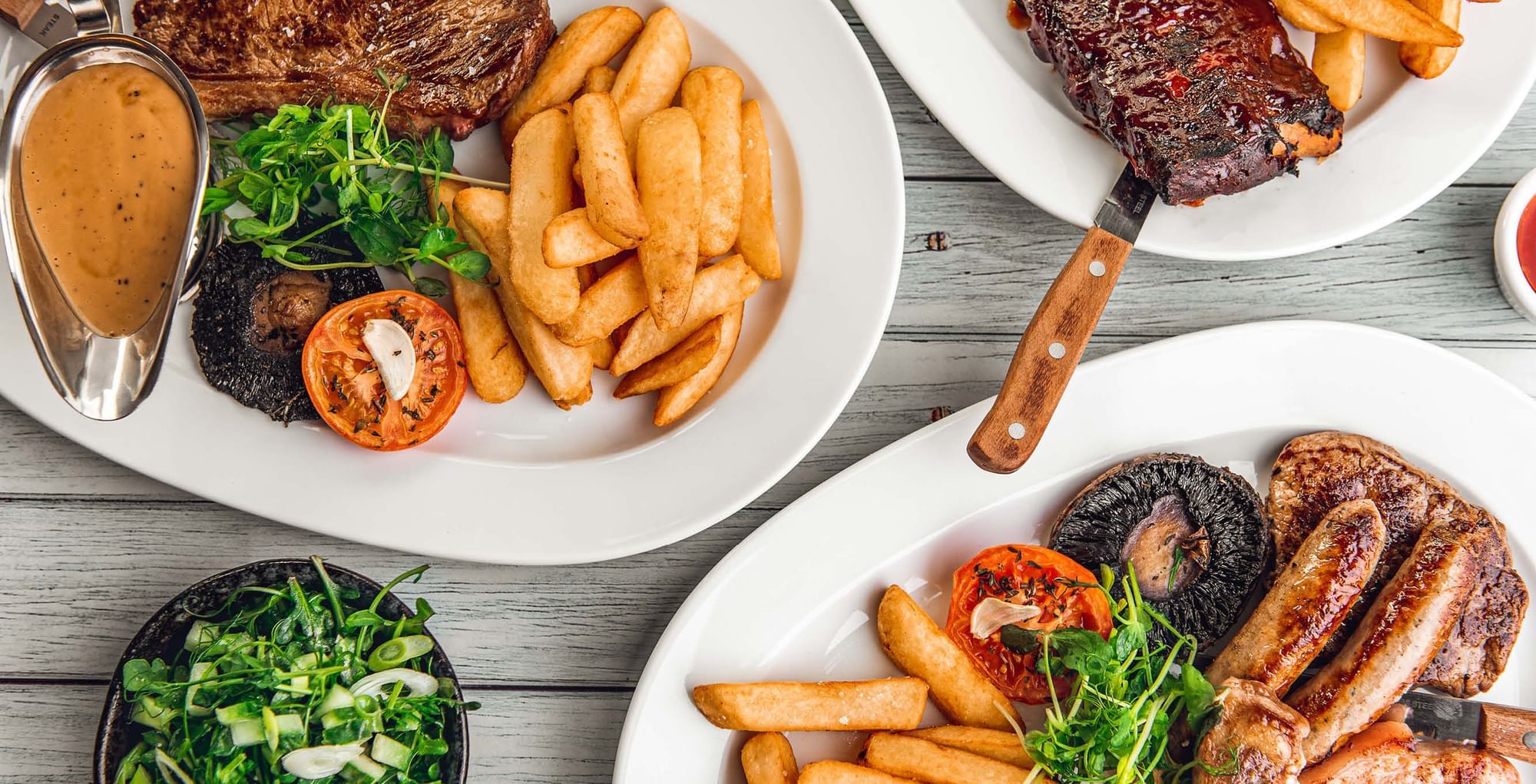 HOT COOL
& JUICY
WHAT TO EXPECT FROM YOUR STAY
There's always something tasty on the menu at Village - available for hotel guests, or just pop in.
Pub & Grill with great food, ice cold beers and big screen live sport
Starbucks Coffee Shop
Hearty and healthy breakfast
Room service
space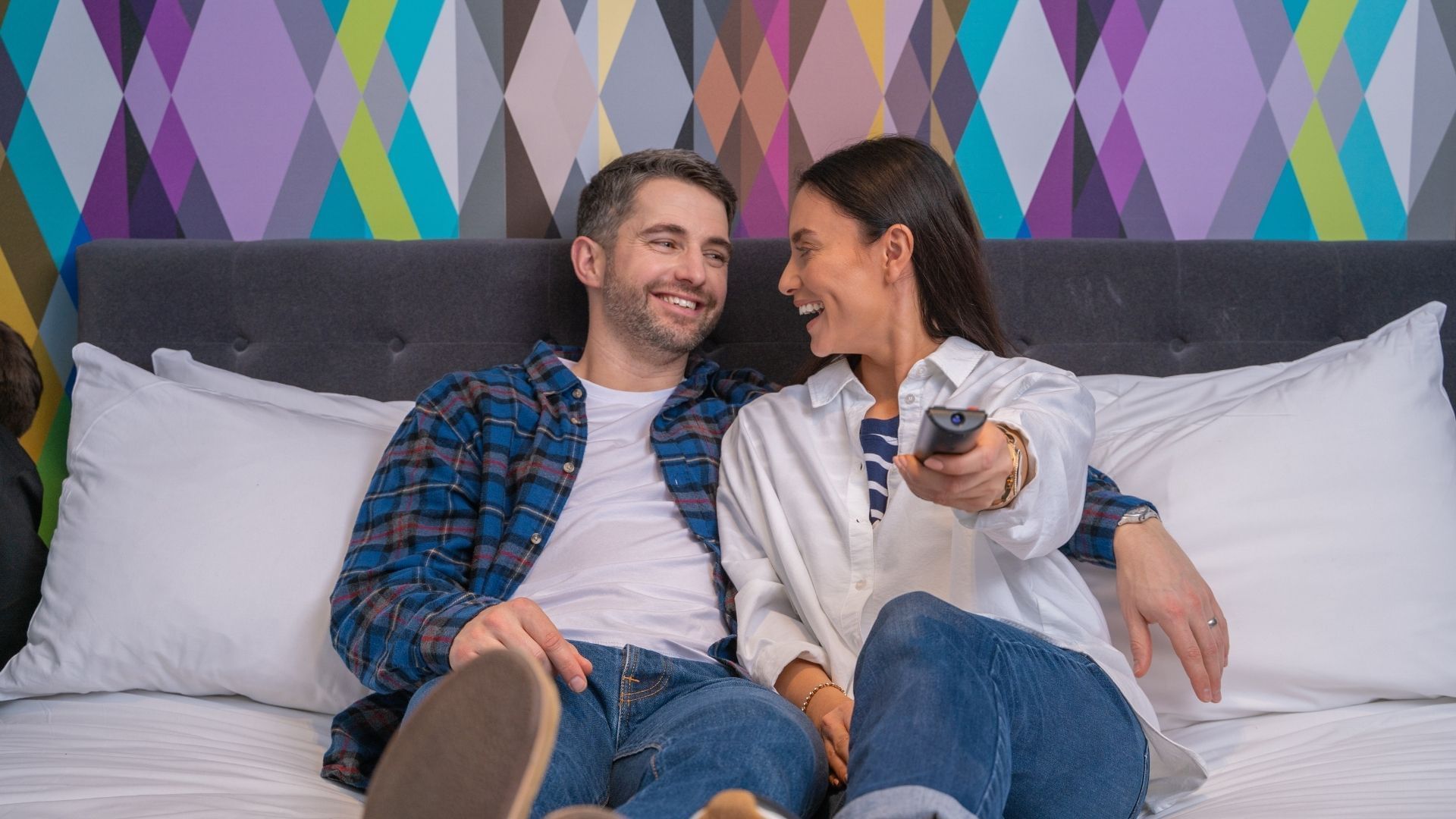 IN ROOM
ENTERTAINMENT
WHAT TO EXPECT FROM YOUR STAY
Surprising extras make for a great stay at Village Hotel Basingstoke
Select Sky TV channels in all guest rooms
Complimentary tea and coffee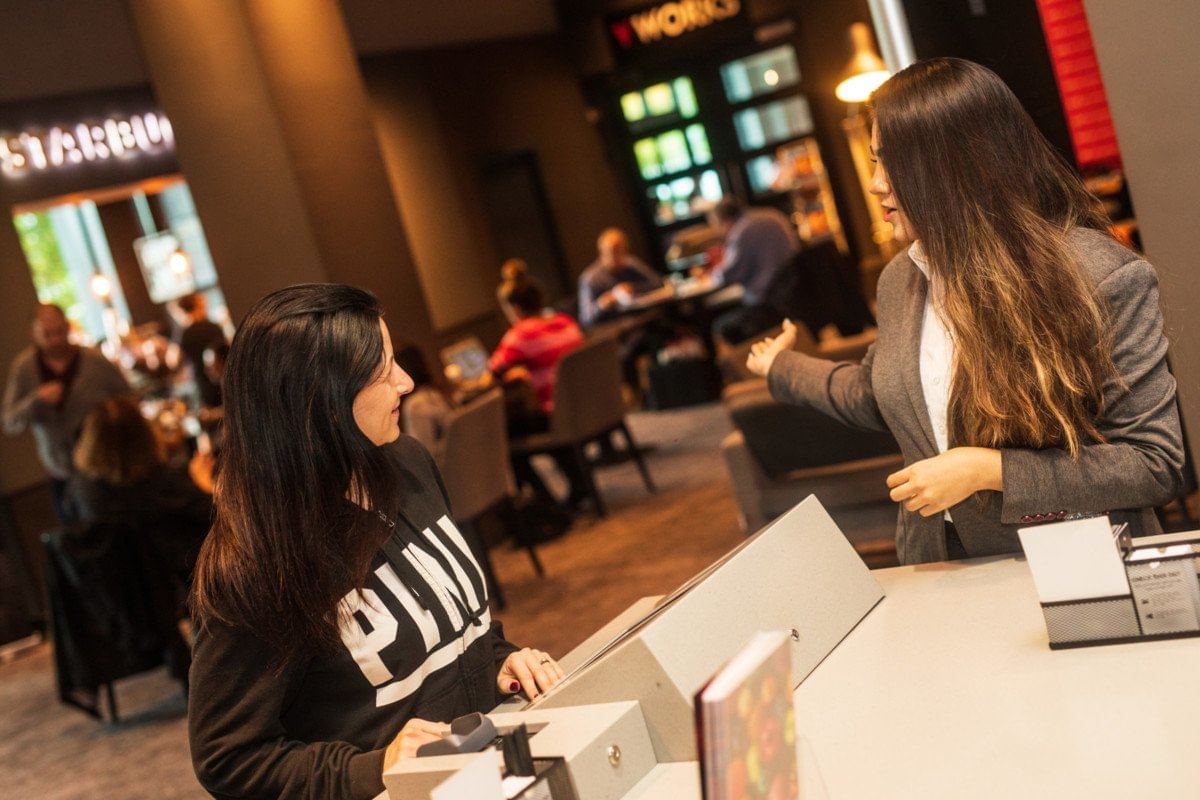 ACCESSIBLE
FOR ALL
WHAT TO EXPECT FROM YOUR STAY
We are committed to being accessible for all our guests. If you require any assistance whilst at any of our hotels, please speak to one of the team or contact us in advance of your stay below.
space
AT A GLANCE
CHECK-IN /CHECK OUT
PUB & GRILL
Monday to Friday 10am - 10pm
Weekends 11am - 10pm
Room service available from 5pm - 9:30pm.
BREAKFAST
Breakfast is served Mon - Fri 6:30am-9:30am and Sat & Sun 7:30am-10:30am.
Delicious buffet of all your breakfast favourites and unlimited tea and coffee. Continental options are also available.
VILLAGE HEALTH & WELLNESS
GYM & SWIM
Mon to Fri, 6am - 10pm
Sat & Sun, 8am - 8pm
FAMILY SWIM
Mon to Thurs, 9am - 12pm / 2pm - 5pm
Fri to Sun, 9am - 12pm & 2pm - 7pm
LOCATION
0.8 miles from Festival place
0.9 miles from Basingstoke railway station
1.4 miles from The Haymarket
1.5 miles from Eastrop Park
1.6 miles from Black Dam Ponds & Crabtree Plantation
2.5 miles from The M3
3.3 miles from Basingstoke hospital
PARKING
Mon-Thurs: Free up to 4 hours, then local charges may apply thereafter.
Fri-Sun: Free from 5pm Fri to 3pm Sun. Chargeable thereafter.
We offer electric charge points.
YOUR
ROOM
Extensive range of rooms available including standard doubles, twin rooms and accessible rooms. Our rooms include:
Extra comfy bed
Drench shower
Alexa
Wi-Fi
Sky TV in all bedrooms
Iron & ironing board
Complimentary tea & coffee
Our
Location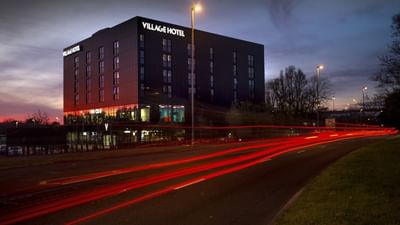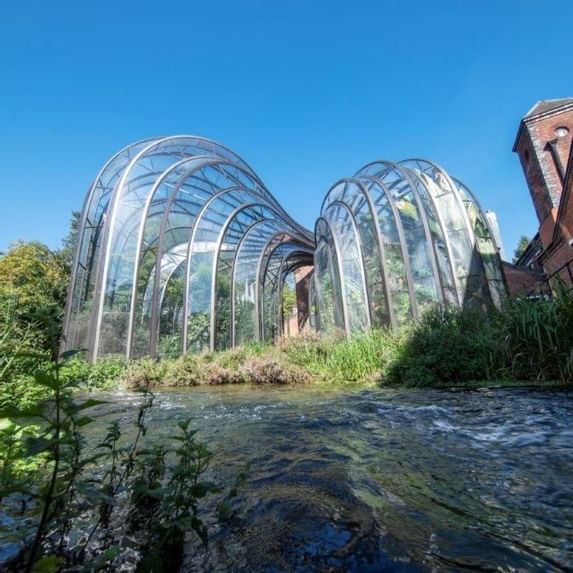 EXCLUSIVE ´BOMBAY SAPPHIRE´ OVERNIGHT STAY PACKAGE
Our 'Bombay Sapphire' Overnight Package gives you an amazing Discovery Experience at the world-famous Bombay Sapphire Distillery.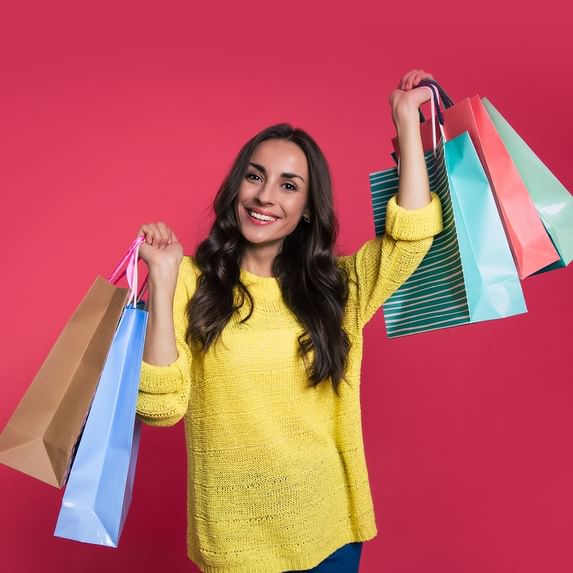 SAVE 5% EVERY TIME YOU BOOK
As a Booking Revolution member, you get year round discounts on our everyday rates. That's 5% off flexible and saver rates, with or without breakfast! Up to £25 worth of member benefits included too: Free Wi-Fi, Parking, Access to Village Health & Wellness Club, and a VWorks Hot Desk.
GMS This offer is available in a range of selected hotels. Please choose at which one you would like to book.
GYM
& SWIM
Our gym isn't just one of the best you'll find in a hotel, it's one of the best you'll find in the Basingstoke area. Serious equipment, a great pool, fully-qualified staff and a great timetable of fitness classes.
Extensive gym with cutting edge kit
Heated indoor swimming pool
Whirlpool, steam room and sauna
Fitness classes
Spin studio
Expert Personal Training
PUB
& GRILL
A cool Pub & Grill with everything on the menu at Village Hotel Basingstoke!
Hot wings, juicy burgers and ice cold beer
Nutritious, delicious options
Great steaks and wine
Big screen, live sport
Takeaway and room service available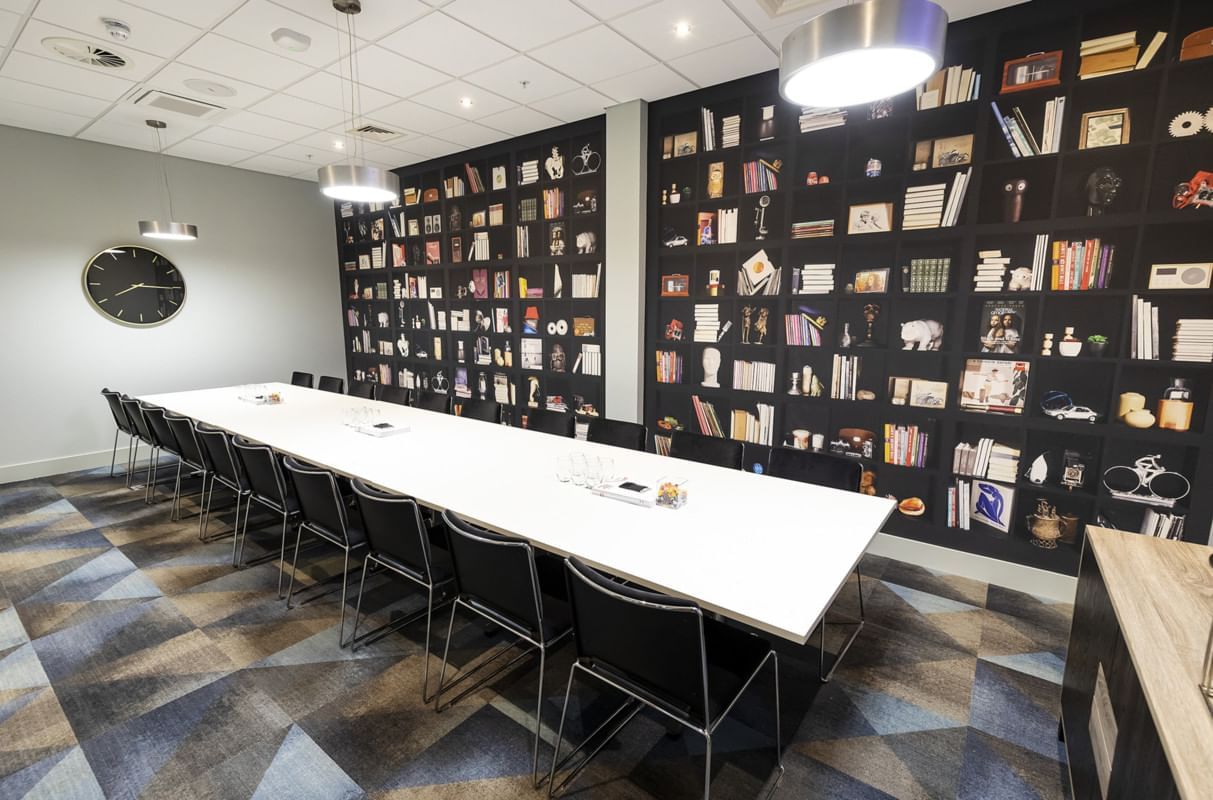 MEET
& WORK
MEETINGS, EVENTS & CELEBRATIONS
If you're staying on business or attending a meeting with us then expect great service and facilities at hand.
Business friendly hotel
Stylish business accommodation
Vibrant space to work and meet
Private meeting and event rooms
VWorks coworking space
Everything under one roof offers for the perfect work/life balance
space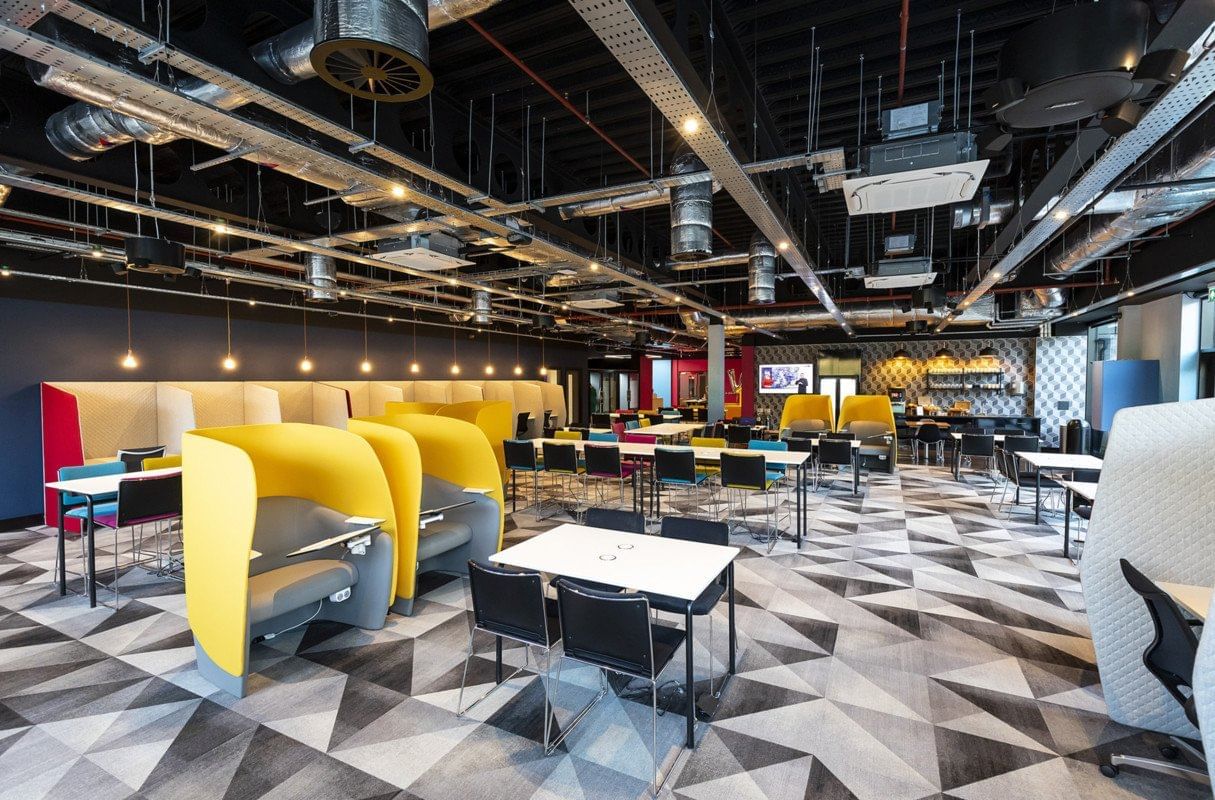 VWORKS
COWORKING
MEETINGS, EVENTS & CELEBRATIONS
Discover a new way of working at VWorks. Work and meet in our trendy coworking space, with everything you need for a productive day at the office.
Hot desks
Smart tech
Meeting rooms
Private pods
Day passes, local and National membership packages
space
Frequently asked questions
Hopefully we've covered everything, and we can't wait to see you! But if you have a question, we're here to help…
Find more useful information about visiting our hotels