Arrival & Departure
Become a member to get the discounts
Our hotel in Bracknell, just off the M3 and M4, is a stone's throw away from the legendary Legoland. It's perfect for a stopover, offering easy access to the park with a short 20 minute car journey. Enjoy a hassle-free stay and make the most of your Legoland adventure!
With everything under one roof to keep the kids (and the adults) entertained, we have stylish family rooms with comfy beds, a Pub & Grill offering delicious food and live sports, a huge Health and Wellness Club with pool, and an on-site Starbucks.
Grab your suitcase and favourite toys. It's time to make some unforgettable memories! Book your stay at Village Hotel Bracknell.
WHY VILLAGE?
There's room for the whole family!
Enjoy an early night after a busy day at the park and chromecast your favourite movie from our large extra comfy beds.
Our spacious family rooms can accommodate up to two adults and two children (check details at time of booking). Cots are also available free of charge.
SPLASH-TASTIC TIME
Village Hotel Bracknell is the perfect choice for families planning a visit to Legoland
After a fun-filled day at the park, the hotel offers even more excitement for everyone to enjoy! Kick back and relax in our huge pool & jacuzzi. Splash, swim, and have splash-tastic time with the whole family.
Hungry after all that fun?
Our on-site Pub & Grill is the place to be! We've got something delicious for everyone. Your little foodies are in for a treat with our yummy kids menu. Even the pickiest eaters will find something to satisfy their taste buds. From scrumptious classics to yummy twists, it's a feast fit for champions!
Your little ones will be treated like VIPs
Upon arrival we have you covered with a quick self check in and kids activity pack to keep the children entertained.
OUR HOTELS NEAR LEGOLAND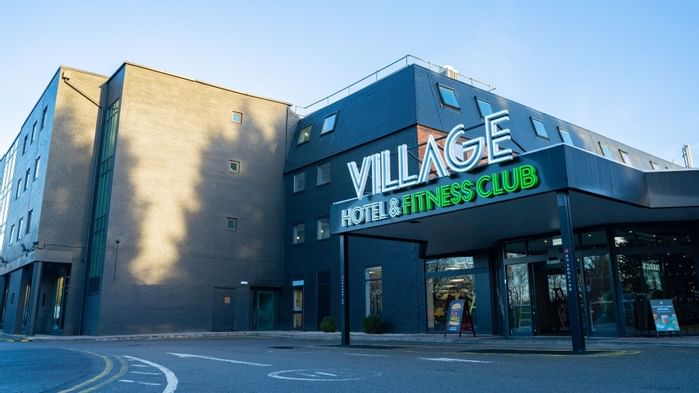 Village Hotel Bracknell
Bagshot Road, Bracknell, G12 0QJ, United Kingdom.
20 minutes away from Legoland.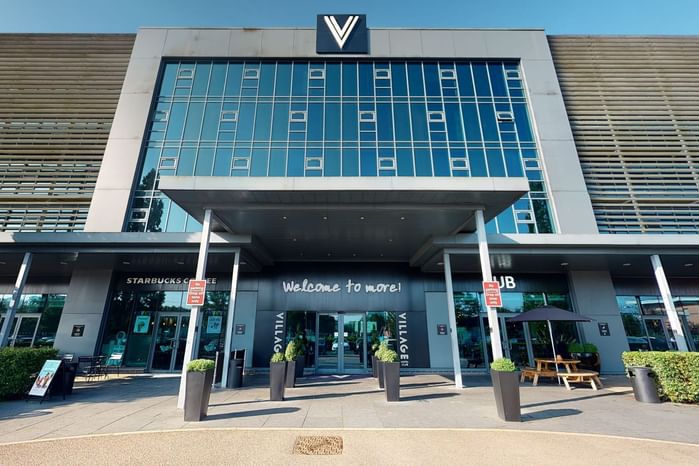 Village Hotel Farnborough
Farnborough Business Park, Pinehurst Road, Farnborough, GU14 7BF, United Kingdom.
31 minutes away from Legoland.