Arrival & Departure
Become a member to get the discounts
By day, our spacious Inspiration Suites are a stylish conference or large meeting venue, offering masses of versatility to organisers. By night, the space is transformed into a stylish venue, perfect for hosting corporate parties, awards ceremonies, gala dinners and more. Booking is quick and easy with our dedicated Business Desk. Our expert team can answer your questions and help you to plan and book your event, get in touch by phone 01925 873285, email or live chat.
CHOOSE
VILLAGE
Whether it's a conference, large event or private dinner we have a huge selection of versatile spaces with masses of potential, all you have to do is bring us your best ideas.
Flexible and versatile spaces for up to 600 people
You'll get the best price first time!
We will help make sure your event is a huge success, with the support of an experienced team and back up from specialist suppliers
Menu & food options to suit every taste and budget
The tech you need to get things done - free WIFI and Clickshare presentation technology
All under one roof - special accommodation offers, access to our state of the art Village Health & Wellness Club, a Pub & Grill and Starbucks on site
33 hotels across the UK in great locations
Ample car parking, away from crowded city centre
Quick and easy booking through the Business Desk
Our Hotels Are the Business See for Yourself
FLEXIBLE SPACES
We've got a space and a layout to suit your requirements.
THEATRE
CLASSROOM
BOARDROOM
CABARET
BANQUET
U-SHAPE
TECHNOLOGY & EQUIPMENT
We´ve got the tech you need.We have the tech you need to get things done including free WIFI, Clickshare presentation facilities, a full range of audio and visual presentation tech.Meeting equipment - available upon request
AV EQUIPMENT
CD PLAYER
PROJECTOR
MICROPHONE
PA SYSTEM
REAR SCREEN PROJECTION
STAGE
TV / TV PRODUCTION SERVICE
VIDEO CAMERA
VILLAGE GREEN
We understand that a better, sustainable future is within our reach and we want to play a part in getting there. We strive to be responsible and sustainable members of the community, whilst acting as a hub for the local area, where people come together to work out, stay, meet, and play.
BUSINESS SENSE
We're your one stop shop for all your business needs. You can book corporate accommodation, group bookings, meetings, events and VWorks through our dedicated team at the Business Desk.Talk to the team by phone, email or live chat. Available Monday - Friday 8am - 6pm. It couldn't be easier to do business with Village.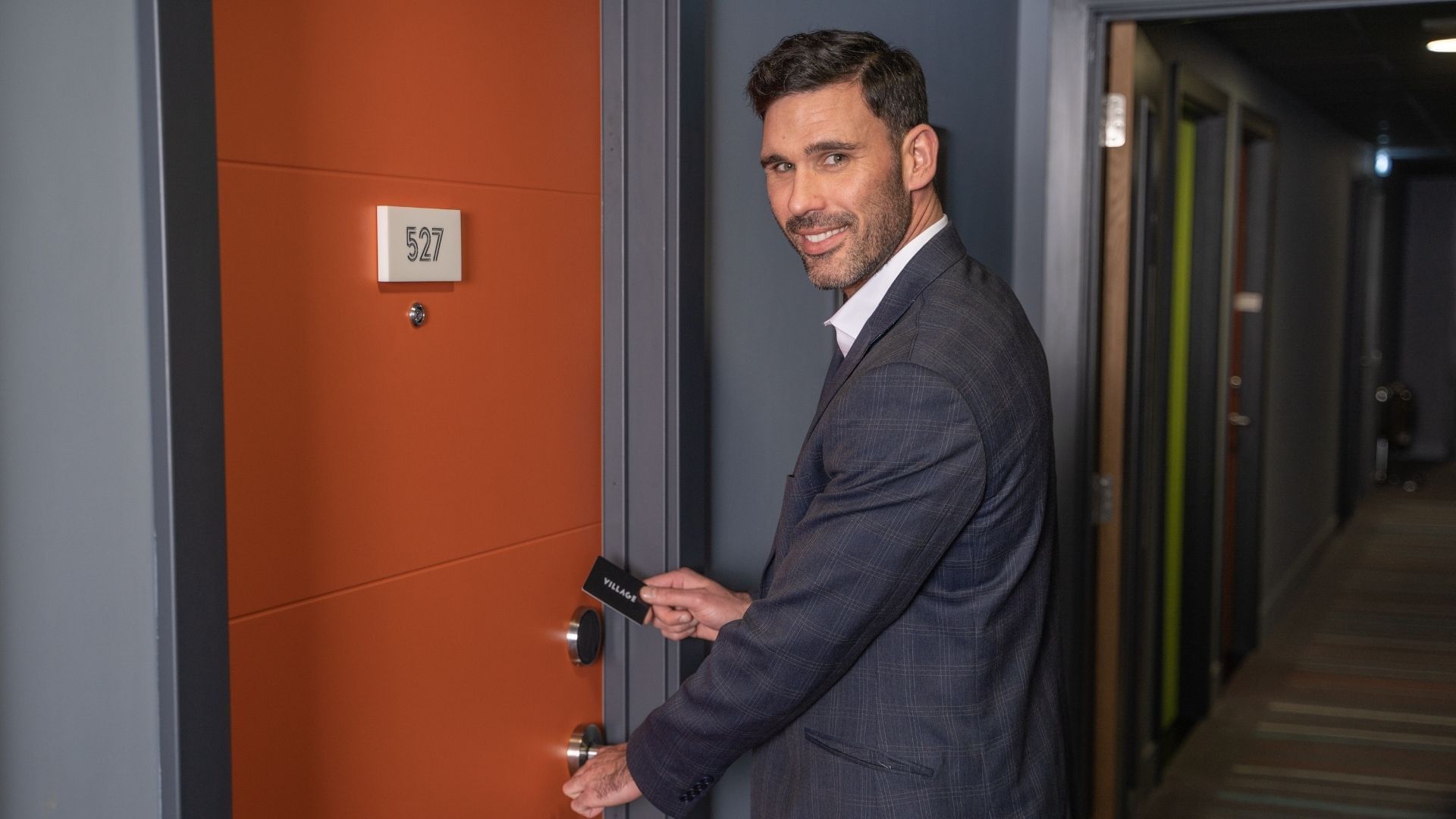 EXPECT A
GREAT STAY
Refresh and recharge with an overnight stay in one of our super comfy beds, mega showers, huge TVs and cool tech - and not forgetting our extensive leisure facilities. You won't want to leave!
space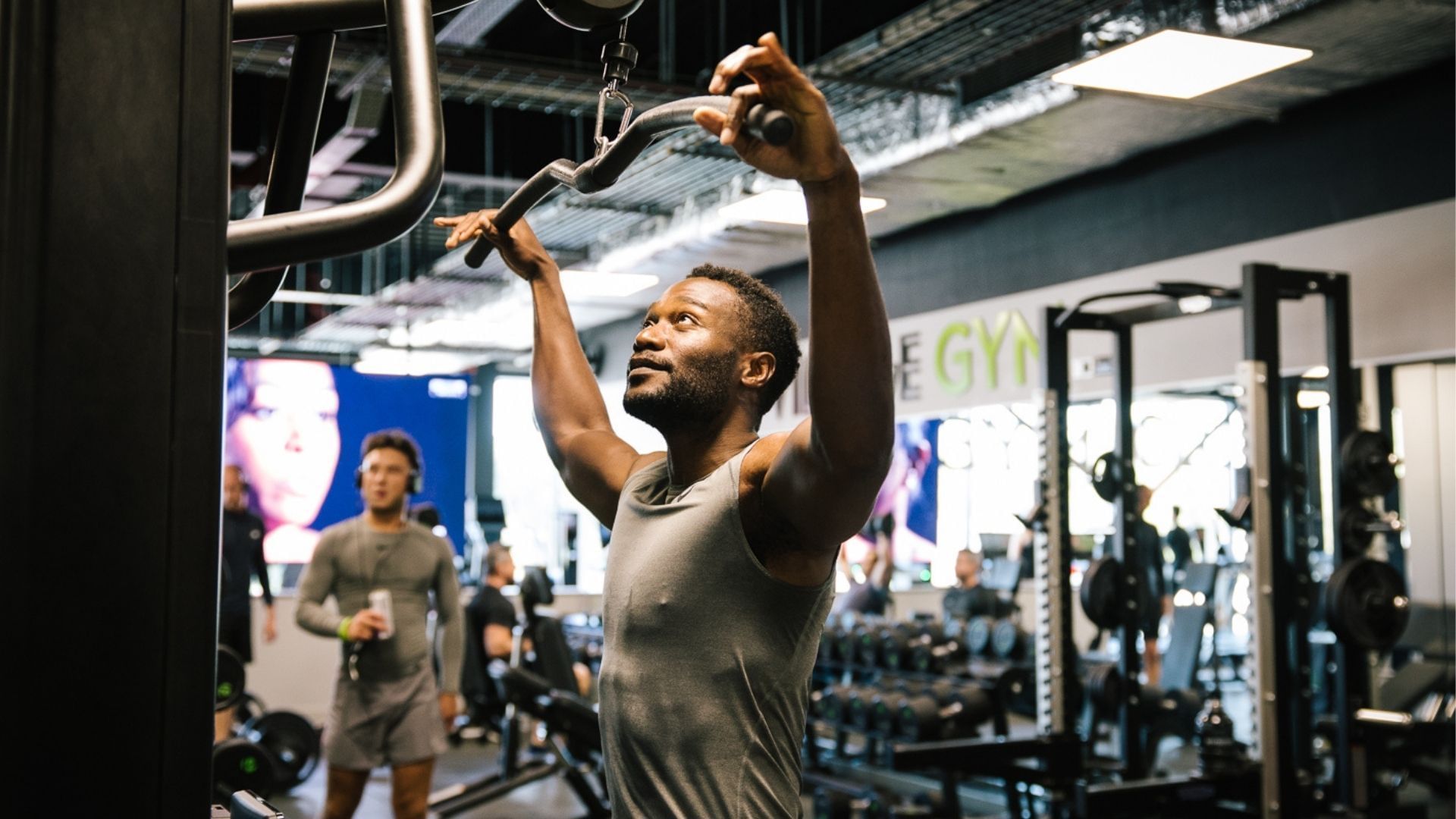 ALL WORK NO
PLAY, NO WAY!
What makes Village special is our unique mix of facilities - all under one roof. Guests can access a fully equipped and high-tech gym, fitness classes and pool. Perfect for a pre-meeting workout, or how about a pre-booked energiser session, with one of our trainers to kick start your meeting. The Pub and Grill is a great place to recharge after a long meeting. Serving delicious food and drinks daily.
Got a question?
Hopefully we've covered everything, and we can't wait to see you! But if you have a question, we're here to help…
Find more useful information about visiting our hotels.
The majority of our hotels don't have any height restrictions. There are some restrictions in certain areas of our car parks at Village Hotel Cardiff, Village Hotel Coventry and Village Hotel Manchester Hyde. Please contact the Business Desk if you need any more information, call 01925 873285 or email.
You can find the hotel floor plans and event room sizes on the individual hotels meetings and events page.

Contact our dedicated Business Desk who have access to all hotels availability and can take care of your enquiry, available Monday - Friday. Email, call 01925 873285 or live chat now.
We have a variety of delicious and nutritious, dedicated events menus for lunches, dinners, buffets and snacks. Please speak to the team for more information. 
 
You can provide your own entertainment but a copy of valid Public Liability Insurance and PAT certificate will need to be supplied to the venue.

We have 33 Village Hotels across the UK which have meeting rooms for 2 to 600 delegates. The size varies by hotel, please choose a location here to find out more.

Please speak to your event planner about your accommodation requirements to gain access to our discounted event rates.