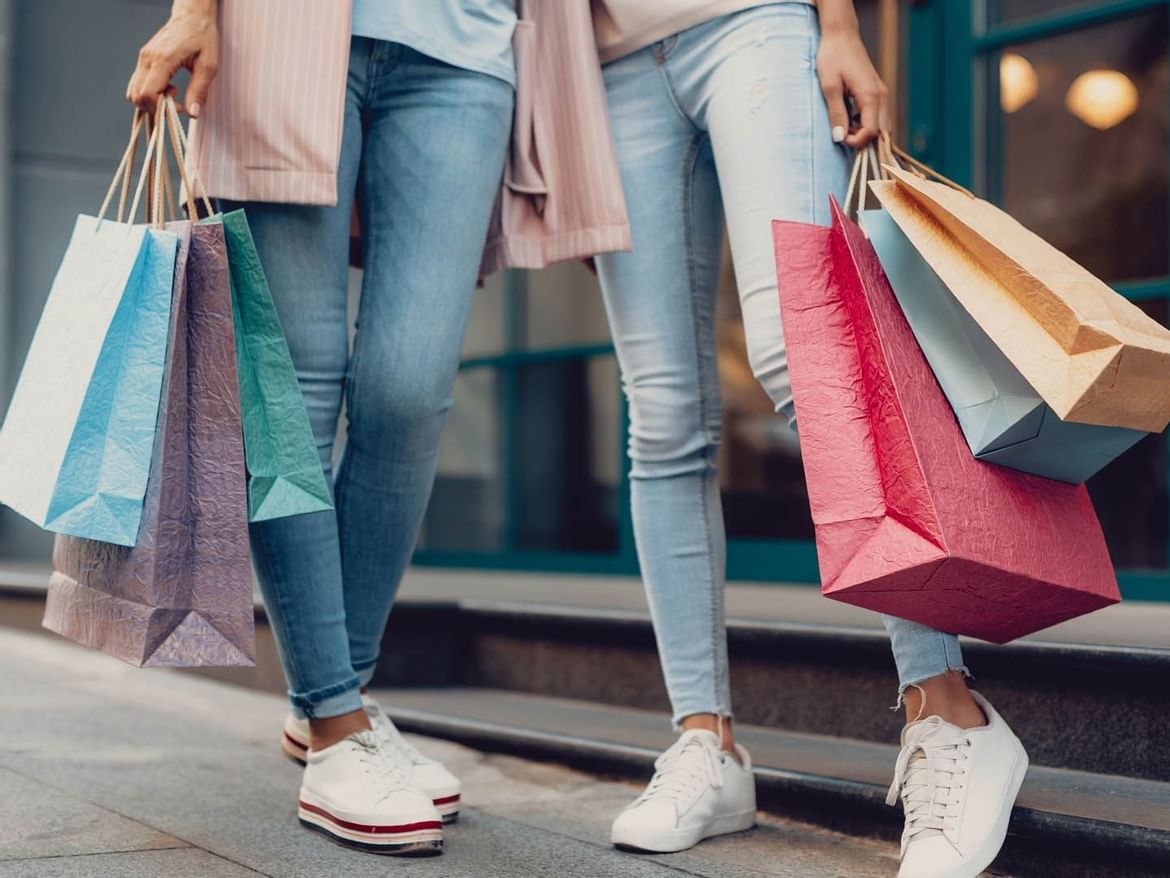 It happens every year. You fly through your friends and families Christmas wish list with ease until you come to the one. The one who is impossible to shop for… Because they are fussy, have it all, don't know what they want, or unhelpfully tell you not to bother getting them anything when you ask for a hint. You know the one! This person can make Christmas shopping a chore as you spend your days second-guessing every possible gift; will they even like that? Do they need it? Do they already have this? Fear not! Christmas shopping is about to get a lot less stressful as we've put together a selection of gift ideas that are sure to please even the most tricky people on your list!
The one who has everything
We all know someone who has everything and wants nothing, and finding them the perfect gift can seem like an impossible task. They don't need another jumper, pair of socks or a boring board game, but they're sure to have a few places they want to visit left on their bucket list. Help them get another destination ticked off with a gift voucher to spend on a getaway at 1 of 33 hotels. They can choose when to go and where to visit and even who to take and where to go, which is so much better than buying them something they already have!
The long-term partner
Buying a gift for a partner is the hardest present purchase of all, with most of us having no idea what to buy! When you have been together for a while you can soon run out of gift inspiration, and let's face it, who wants another body wash and lotion combo for the third year running? They say it's the thought that counts, and what could be more thoughtful than the gift of quality time? Treat your special someone to a gift voucher to spend on a cosy night away! They can relax at the pool, tuck into a treat at the Pub & Grill and kick back in our super comfy beds. Plus, you've got the added satisfaction of knowing you're in for a treat too – because who else is going to get an invite to go with them?! Result!
The one who can't decide
You ask this one what they want and you're faced with a shrug as they mutter 'I don't know' – helpful right? You might think that there is nothing more frustrating than the 'I don't know' person, but this is actually the easiest person to buy for because they don't know what they want and chances are they really don't care what they get! You could treat this one to anything from foodie gifts to travel experiences but we suggest treating them to a cash voucher so that they can choose their own gift when they eventually decide what they want. Our vouchers range from £10-£1,000 meaning they are a perfect gift for your family, friends, secret Santa, and just about anyone else on your list! Our cash vouchers are redeemable in any Village Hotel against an overnight stay, in our Pub & Grill, Starbucks or Health & Wellness Club and they have a good 12 months from the date of purchase to decide how to spend it – surely they can make their mind up by then?!
The one you forgot about
Oops! We've all been there, your phone dings with a text from your friend asking to meet for a Christmas catch up and the panic sets in - You forgot to buy them a present! There's no need to rush out to the shops and panic buy a bottle of something cheap. A quick tap online can have a fantastic gift experience voucher purchased and sent to their inbox in minutes so you can relax and pretend like you had this one planned all along!

So there you have it, our list of the trickiest people to buy for at Christmas and ideas of what to buy them! Take a look at our selection of gift vouchers and get that gift list ticked off so you can spend less time hot and bothered in the shops, and more time tucking into mince pies and getting involved in all that festive fun!