Village Green & Community
THREE PEAKS CHALLENGE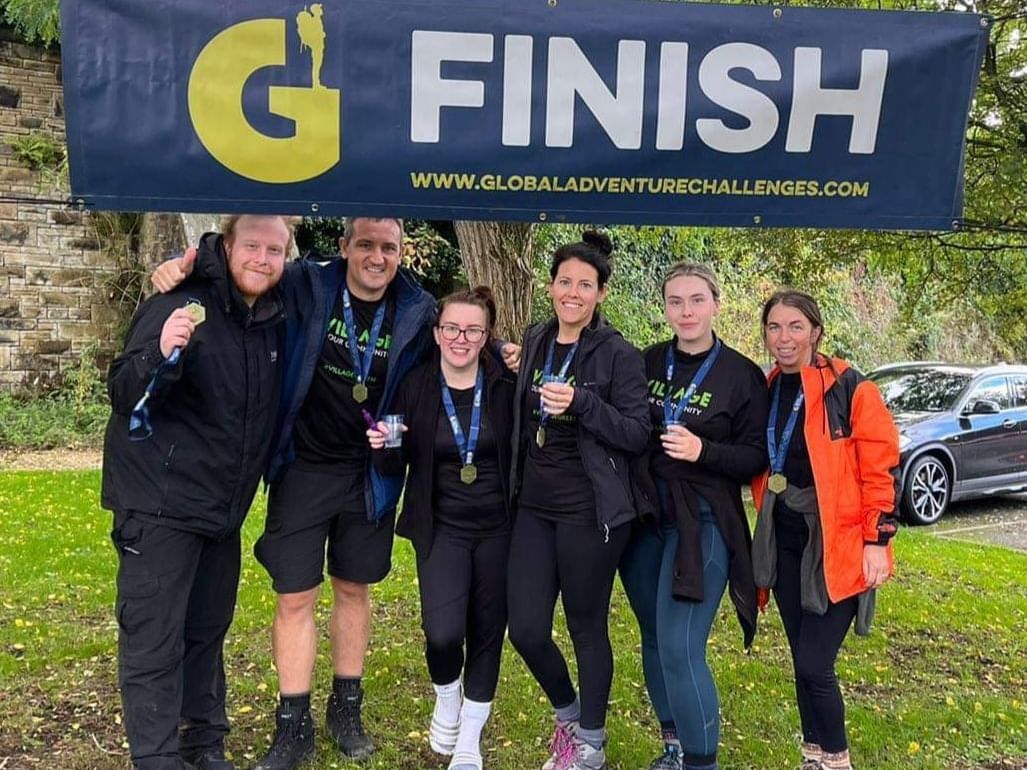 Our Central Finance team love a challenge, especially in the name of Village Green - our community initiative! This month, they took on the 25Km Peak District Trek to raise vital funds and awareness for St Rocco's Hospice.
St Rocco's Hospice
St Rocco's Hospice, based in Warrington, provides free care for people with life-limiting illnesses. St Rocco's focus on the positives. Supporting patients physically, psychologically and emotionally to enable them to carry on living the lives they want to live for as long as possible. St Rocco's rely solely on donations to carry out the incredible work that they do; as they are our Central Office Village Green Nominated Charity, our finance team took on the challenge to support them.
Peak District 25KM Trek
The preparation and training began earlier this year, which saw the team heading out on walks, hitting their local Village Health & Wellness Clubs and tackling The Great Orme and Moel Famau.
We're so proud of our incredible team, who completed the trek in an incredible 7.5 hours - all crossing the finish line together! And that's not all, they also raised a fantastic £1,600 for St Rocco's. We'd like to say a huge well done and thank you to Paige, Kirsty, Andy Webster, Chris, Lauren & Charlotte. What an achievement!
Village Green
Village Hotels are a hub of the local community and we like to get involved in local events and activities. We've launched a number of initiatives, at the hotel and within the local community, to help achieve our core goals. Understanding the importance of being a responsible business, our Village Green initiative sees each of our hotels partner with local charities and organisations to give back to the local community.
Our mission is simple, to have a positive impact on the communities we operate in, both environmentally and socially. We've launched a number of initiatives, at the hotel and within the local community, to help achieve our three key goals:
A fit and well community through a programme of good physical fitness and emotional well being. A thriving economic community supporting local businesses and fostering entrepreneurial spirit. A sociable and happy community bringing people together to have fun and be entertained. Take a look at some of our community stories here.