HOSPITALITY TOP 10 FUN FACTS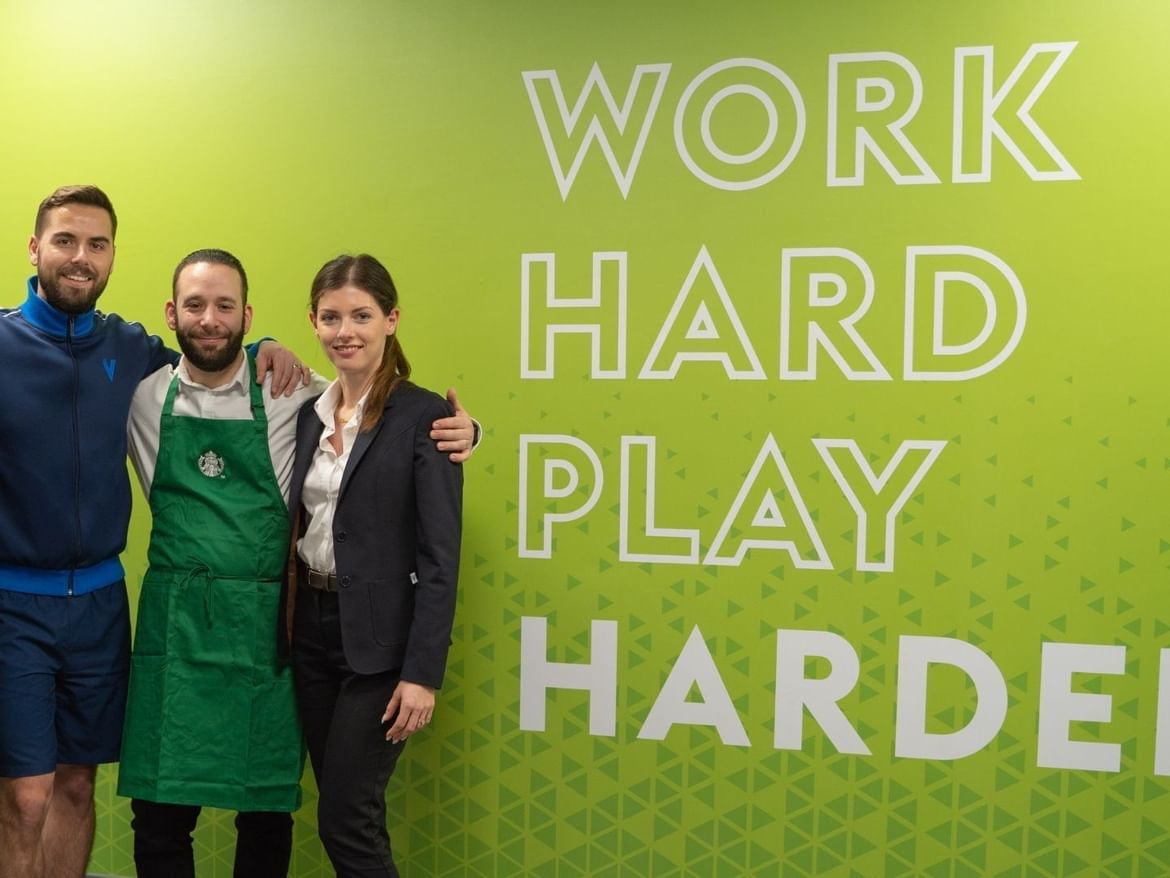 Hotels: Where you can finally live like a rockstar! Relax, indulge, and let room service spoil you rotten. The hospitality industry is like a global gateway to adventure and relaxation! Hotels have secrets and stories hidden behind their luxurious facades. Get ready to be amazed by the bizarre, fascinating, and luxurious tales lurking behind those hotel room doors!

1. Oldest hotel

Step into the time machine of hospitality! Koshu Nishiyama Onsen Keiunkan in Japan takes the crown as the oldest hotel, with a jaw-dropping history of over 1300 years! It's no wonder it's a Guinness World Record holder and has been in the same family for over 50 generations.
2. Most expensive hotel room

Dive into luxury! The Lover's Deep Luxury Submarine Hotel in St.Lucia is the world's priciest at $150,000 a night. It's a 5-star underwater wonder with a private captain, chef, and butler, plus helicopter transfers, beach landings, and champagne breakfasts. Get ready to splash out in style!
3. The tallest hotel
Reach for the skies at Gevora Hotel in Dubai! This record-breaking hotel stands tall at a jaw-dropping 356 metres (1,167.98 feet), offering the best views with a 360 degree view over the Dazzling Dubai skyline where you can see some of Dubai's most iconic landmarks such as Burj Khalifa and the Royal Palaces!
4. World's largest swimming pool
San Alfonso del Mar Resort, an immense hotel complex located in Chile's coastal town of Algarrobo by the Pacific Ocean. This hotel boasts the largest swimming pool in the world, an immense turquoise beauty!. The swimming pool spans over a mile in length and has a volume of 250 million litres of filtered ocean water, covering over 20 acres. This pool is like a bottomless ocean reaching depths of 35 metres, you'll feel like you're swimming in the Pacific itself!
5. How many people travelled in 2022?
In 2022 approximately 963 million people travelled internationally! The world was bustling with globetrotters eager to explore new destinations and create unforgettable memories. The travel bug was in full swing, and the adventure was on!
6. Largest hotel
Malaysia sure knows how to supersize their hotels! First World Hotel Malaysia proudly holds the record for being the largest hotel on the planet, boasting a staggering 7,351 rooms! It's like a city within a city, offering travellers a wide range of options from budget-friendly to upscale stays. So, whether you're a luxury seeker or a budget-savvy traveller, this colossal hotel has got you covered!
7. Most photographed hotel in the world
The Fairmont Le Château Frontenac in Quebec City is a true superstar in the world of hotels! This photogenic gem proudly claims the title of the "most photographed hotel on the globe" . This beauty has been gracing the city with its presence for over 125 years, celebrating its grand anniversary in 2018! You can find it perched regally in Old Quebec's Upper Town, overlooking the majestic Saint Lawrence River like a true castle fit for royalty. Quebec City wouldn't be the same without this iconic landmark – it's like the crown jewel of the city's skyline, stealing hearts and camera clicks wherever it goes!
8. Weirdest listings on Airbnb
Take a walk on the wild side for a night or two and get ready for a wild and wacky hotel adventure with these unique listings! So, which one would you choose?
1. A Flying Saucer in the UK. ...
2. A Fairy-Tale Boot in Australia. ...
3. A Secluded Treehouse in Atlanta, Georgia. ...
4. A Covered Wagon in Arizona. ...
Each of these unique listings offers a daring and imaginative escape from the ordinary. Whether it's a futuristic stay in a flying saucer, a fairy-tale retreat in a boot, a treehouse in the forest, or a covered wagon in the desert – the choice is yours! So, pack your sense of wonder and get ready for a night or two in a hotel room like no other.