THINGS TO EXPLORE DURING YOUR GLASGOW CITY BREAK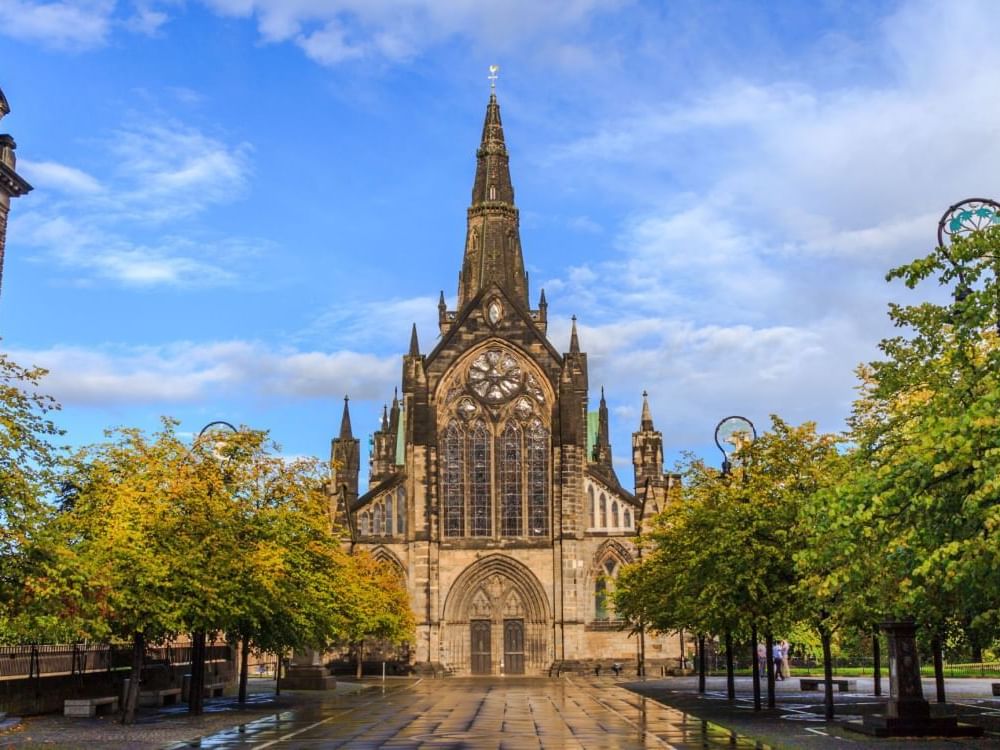 City breaks are a great way to immerse yourself in local history and culture. Plus, these types of breaks are perfect for weekend getaways. One city that should be on your bucket list is bonnie Glasgow. There is so much to see and do in this vibrant location, so you won't run out of things to do! For some inspiration, here are five attractions you need to explore during your Glasgow city break!
Kelvingrove Art Gallery and Museum
This is one of Scotland's most popular attractions. And what's better? It's free! Kelvingrove Art Gallery and Museum hosts 8,000 artefacts and paintings from across the globe and history. It's probably best known for Salvador Dali's painting 'Christ of St John of the Cross' and its massive Spitfire hanging from the ceiling. This amazing building isn't far from other museums, such as the Riverside Transport Museum and Glasgow's Science Centre. You could easily spend a day exploring each!
The Mural Trail
Many often say that Glasgow is a vibrant city. This is especially true with the addition of many murals in recent years!
Walking on the Mural Trail is a great way to see Glasgow. There are 29 murals across the city, each by a different artist with a different muse. This project was created to brighten and rejuvenate the buildings of Glasgow. Use the mural map to plan your route and use it as a tool to explore this fantastic city.
Glasgow Cathedral
It's said that the construction of Glasgow Cathedral took around 350 years to complete. However, with its beautiful gothic style, it's clear that all those years of work were worthwhile. Glasgow Cathedral is a working church, and there's still a Sunday service every week. If you're looking for a Sunday service to remember, visiting the cathedral is certainly worth it. However, if you're more interested in the history of the building, you can arrange a tour. The cathedral is open 7 days a week from 10am til 5pm.
Mackintosh at the Willow
After a long day of walking and exploring, you'll need some food. Glasgow is full of excellent restaurants and coffee shops – but none can beat the iconic Mackintosh at the Willow. The world-famous Charles Rennie Mackintosh designs the entire tearoom. You can refuel after a day of fun and order an iconic afternoon tea. Sip your tea and enjoy finger sandwiches as you take in the elegant designs of the tearoom. Afterwards, you can take a look around the exhibition room and even book a tour for more information. For those looking for a souvenir, have a look at the gift shop for stunning Mackintosh-inspired goods.
Glasgow Botanic Gardens
If you're lucky with the weather, nothing beats a stroll around Glasgow's Botanical Gardens. However, knowing Glasgow, bring a jacket just in case! The gardens were first created in 1917 by Thomas Hopkirk with support from the University of Glasgow. It's full of gorgeous flowers in the park and inside The Kibble Palace. This beautiful glass building will make you feel like you're in a movie. Plus, the gardens are easy to get to by public transport. It's only a 5-minute walk from Hillhead subway station or a 20-minute saunter from two nearby railway stations. There are plenty of opportunities to experience these amazing gardens.
Looking for a place to stay?
Our Glasgow Hotel sits in the perfect location for a Glasgow city break. After a full day of exploration, you can sink into our lusciously comfortable beds, relax at the bar, or take a dip in the pool. With so much to see, you'll not be bored in Glasgow for a weekend. Join our booking revolution for the ultimate package. From free parking and WiFi to pool and gym access – Village Hotels have everything you need for the perfect Glasgow city break.