Village Green & Community
WORLD MENTAL HEALTH DAY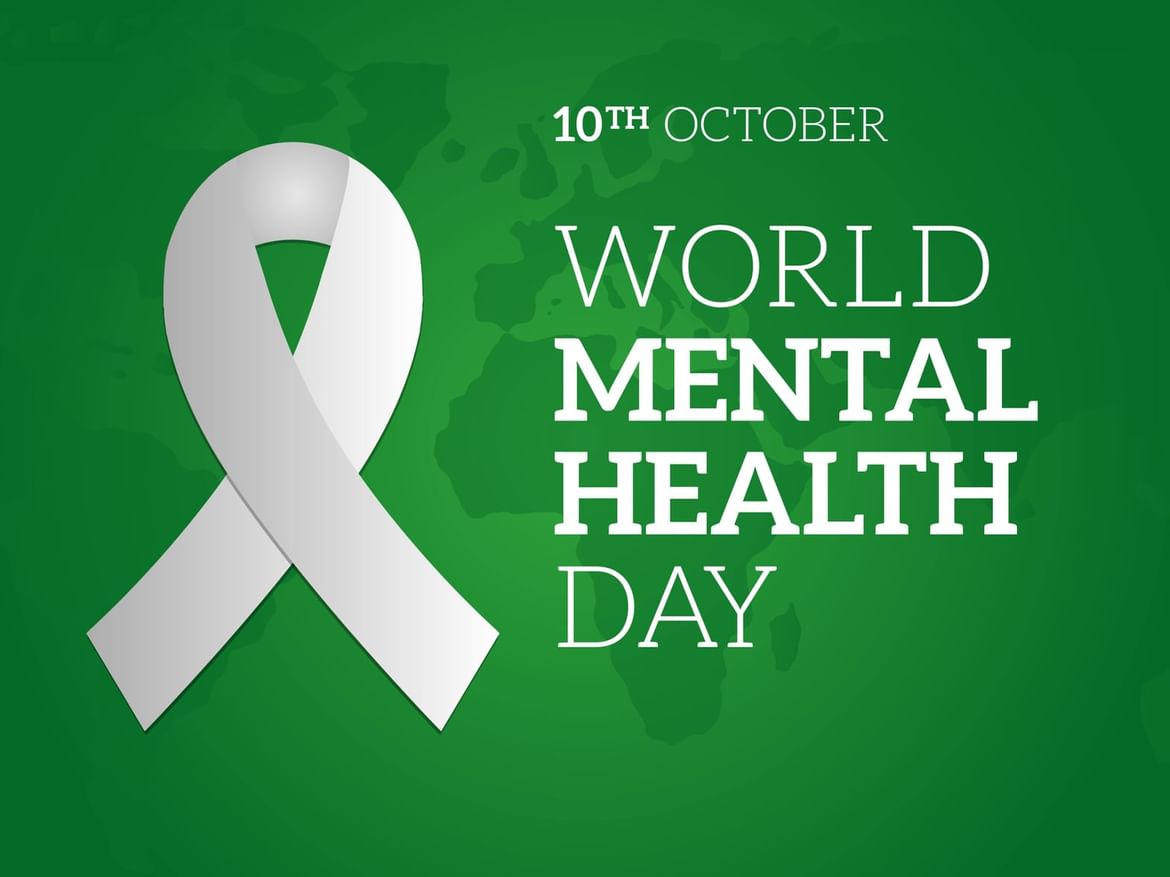 Today is World Mental Health Day; an international day for global mental health education, awareness and advocacy against social stigma.
World Mental Health Day is also a chance to talk about mental health in general, how we need to look after it, and how important it is to talk about things and get help if you are struggling.
How are you feeling?
A big part of creating a mentally healthy culture is ensuring we all take care of ourselves and each other.
Give yourself time to think about where you currently are on the mental health spectrum. Giving our mental health a number is often easier to understand and digest, especially if you find it hard to talk about how you are feeling. There is no right or wrong here but checking in with yourself regularly is a great way to establish what to do next….
How can you support yourself?
Connect with others - talk about how you are feeling

Get plenty of sleep

Eat a healthy, balanced diet

Exercise regularly - a walk in the fresh air can bring a wealth of energy and improve your blood pressure whilst you are there.

Do something you enjoy - take time to relax, enjoy your favourite hobby or try something new
How can you support others?
Express concern and offer practical help (do not force it).

Offer your time to listen.

Reassure them.

Be patient.

Act as you usually would with that person, do not treat them differently.

Let's all make sure we support each other and work together to continue to make this a truly great place to work.
Crisis Intervention
If you need urgent help with mental health support please talk to an NHS professional, reach out to a support network such as Papyrus, Samaritans or Shout. If in crisis, call 999.
How to take action when you think someone is in crisis
If you are worried that someone might be struggling with their mental health, please click HERE to access information on how to approach the situation.
National Support Groups
Andy's Man Club
Andy's Man Club aims to eliminate the stigma surrounding mental health and create a judgement-free, confidential place where men can be open about the storms in their lives. They offer weekly peer-to-peer support groups for men aged over 18, free of charge.
There's 100+ locations across the UK from Aberdeen to Hampshire. Click HERE to find your nearest support group.
Mind
Mind provides advice and guidance to empower anyone experiencing a mental health problem. They campaign to improve services, raise awareness and promote understanding.
To find a local peer support group near you, click HERE
NHS Talking Therapies
Talking therapies, or psychological therapies, are effective and confidential treatments delivered by fully trained and accredited NHS practitioners. They can help with common mental health problems like stress, anxiety and depression. You can access talking therapies on the NHS via online, telephone and face-to-face platforms.