Village Green & Community
VILLAGE PARTNER WITH JOSHUA WILSON CHARITY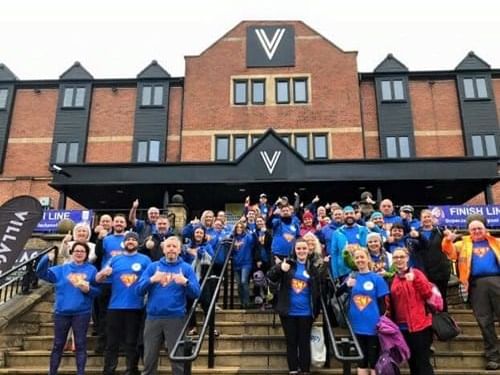 You might have heard about our Village Our Community initiative, which launched in September 2018. Recognising that the local community is key to every business, Village as a brand have committed more than 30,000 hours per year to volunteer in the local community. We've taken a look at what Village Hotel Bury have been up to as part of our initiative.
The Joshua Wilson Brian Tumour charity launched in August 2013, inspired by teenage hero Joshua Wilson. Joshua was diagnosed with a brain stem brain tumour aged three years old, and following complicated surgery developed complex physical needs and an acquired brain injury. Josh's needs required 24/7 care and support.

On his 13th birthday his Mum, Dawn launched the charity to help other families living with childhood brain tumours and post-surgery disabilities. In the 11 months that followed Josh's family were told 7 times that he had just 48 hours to live, but Josh defied all odds – this and his determination to enjoy life to the full and make the world smile led to his nickname #SuperJosh.
Sadly, he became terminally ill due to post-surgery chronic lung problems and passed away aged 14 on the 3rd November 2014. Josh left behind a wonderful legacy, which helps other young people with brain tumours and disabilities. To date Dawn and Josh's family and friends have raised over £700,000 and helped over 1,600 families.
After a close partnership of over 20 years, the Village Hotel Bury nominated The Joshua Wilson Brain Tumour charity – Super Josh as their official charity of the year. This month our Bury team and the local community took on a challenging 36-mile trek from Blackpool to Bury in aid of Super Josh. Our team set out to bring the local community together to raise funds and awareness for this wonderful cause. The hike is just the start of our #VillageGreen partnership with other activities planned throughout the year including the Pride of Bury Awards, complimentary rooms for counselling sessions and Christmas Pantomimes.