VWORKS MEMBER SPOTLIGHT - CURE LEUKAEMIA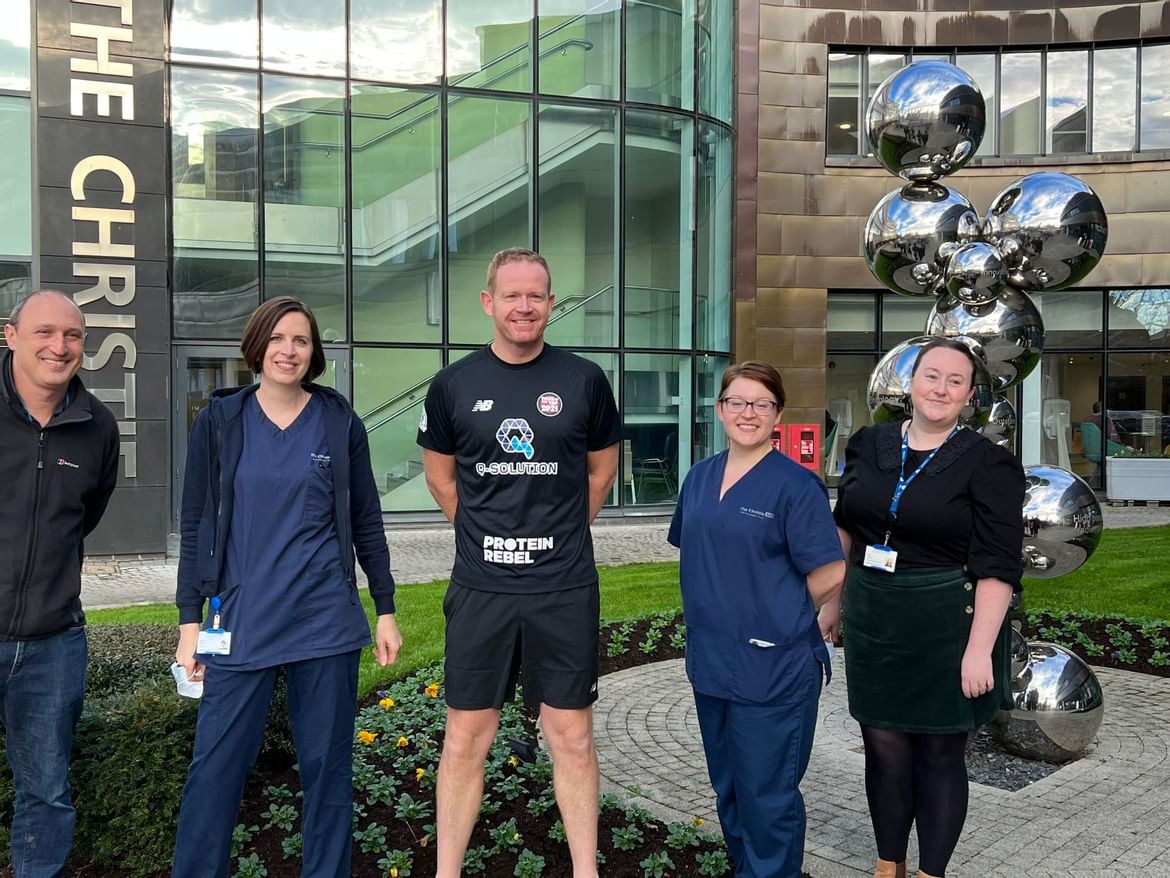 Meet Cure Leukaemia
National blood cancer charity Cure Leukaemia (CL) have been fighting back against blood cancer since 2003. Every 14-minutes in the UK someone is diagnosed with blood cancer, and anyone of any age can be affected by the disease that affects 38,000 a year.
Cure Leukaemia fund specialist Research Nurses at 12 blood cancer centres across the UK and a clinical trials Hub at the Centre for Clinical Haematology, Birmingham to form the national Trials Acceleration Programme (TAP) network. The primary aim of the TAP is to enable patients with blood cancer to access the latest pioneering new therapies and treatments that are becoming increasingly developed. However, without the funding of the Cure Leukaemia Research nurses, the clinical trials will not be able to run.
With a focus on fitness and wellbeing, the team at Cure Leukaemia are not shy about getting involved themselves; whether that be running half marathons, marathons, or cycling 500km as part of their annual London 2 Paris bike ride which raises £150,000. We are delighted to have Cure Leukaemia as Platinum members of VWorks at Village Hotel Solihull. We spoke to James about their commitment to this cause.
How they do it
Blood cancer can impact anyone. You can be fit and healthy one day, and tomorrow get a diagnosis that changes your life. This is what makes Cure Leukaemia's message so compelling; if you are fit and healthy yourself, you can help raise money for those who are suffering—after all, they would do anything to swap places with you if they could! The charity use this message to encourage participation in fundraising events.
James shared the inspiring story of ex-England international footballer, Geoff Thomas MBE, who was diagnosed with Chronic Myeloid leukaemia in 2003, and given just three months to live. Thankfully, after a stem cell transplant from his sister, and treatment from Professor Charlie Craddock CBE—the co-founder of the charity—Geoff went into remission from the disease in 2005.
Wanting to do something to give back to those who saved his life, Geoff set himself an extreme challenge. Inspired by the tough and demanding nature of cycling, Geoff embarked on completing all 21 stages of the official Tour de France route a week ahead of the official competition (now known as "The Tour 21"). That's over 2,000 miles across the towns, cities, countryside, and mountains of France, in just 23 days—that's no mean feat! Geoff has since completed it five times, and soon he will be leading a team of 20 amateur cyclists to take on the epic challenge for the 6th time this year.
Taking place from the 24th June – 17th July, Geoff, and the team will be looking to exceed the phenomenal £1,100,000 raised from last year's The Tour 21 event. The charity is able to run such a unique event through their status as the Official UK Charity Partner for the Tour de France. You can meet the Tour 21 team, here, which includes 60-year-old, retired nurse, Jackie Fowler. Go Jackie!
How you can get involved
You don't have to do something quite as extreme as Geoff to do your bit! Cure Leukaemia are currently encouraging participation of the Great Birmingham Run—either a 10 km, or half marathon—which takes place in Birmingham on Sunday 1st May. Want to get involved? Find out more, here. The charity has places for a number of other major running events around the UK.
Why VWorks?
Like many businesses, the pandemic forced Cure Leukaemia to re-think the way they worked. However, James says making the shift toward hybrid working at VWorks has worked wonders for the CL team of 9 employees including improving work/life balance, and team wellbeing. As Platinum members, the team have access to the state-of-the-art Village Health & Wellness Club, and they've made fitness and wellbeing an integral part of their working day—making sure they take the time to look after themselves. After all, they all need to be firing on all cylinders to continue the important work they are doing!
Get in touch
You can find out more about Cure Leukaemia, and get in touch using the details below.:
Website | Twitter | LinkedIn | Instagram | Facebook