7 FREE THINGS TO DO IN BRISTOL THIS SUMMER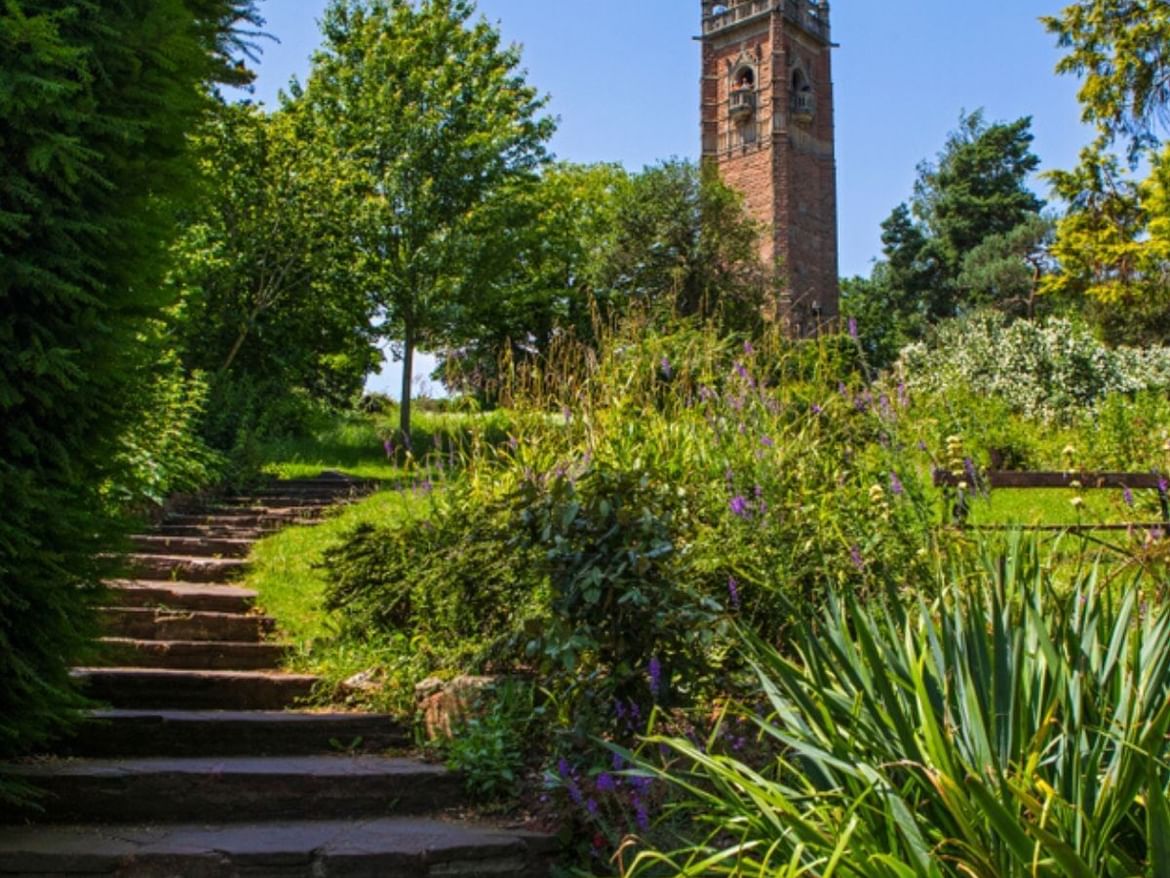 Bristol makes for a great staycation destination as it's bursting with history, culture and creativity. With plenty to do and see, it's obvious why Bristol is popular with tourists. However, there's no need to break the bank this summer. There are plenty of free activities to do in Bristol. To inspire you, here are seven must-see attractions!
Blaise Castle Estate
This 19th-century mansion is one of the best-hidden gems the UK has to offer. While the official car park charges a small fee, it is the perfect destination for families looking for a cheap day out, as there are still plenty of free activities on the estate to enjoy. Its 400 acres of parkland are ideal for outdoor games, afternoon picnics or evening BBQs.
Kids can burn off some energy in the large children's play area. Keen adventurers can explore the castle. Those with green fingers will enjoy perusing the Blaise Plant Nursery. And, when you need a place to rest your feet, you can all relax in the cafe. It's the perfect day out!
Museums
Artistic souls and history buffs won't be bored while visiting Bristol. There are countless museums across the city – and many of them are free!
The City Museum and Art Gallery is a must-see while exploring Bristol. This magnificent building has 19 galleries over three floors and showcases objects throughout history. If you're more of a photography fan, you can't miss M Shed. This museum is full of personal stories, strange objects and interactive displays. For those interested in modern art, Spike Island has several exhibitions and even a workspace for budding artists. You'll leave Bristol feeling cultured and inspired.
Frome Valley Walkway
If you want to stretch your legs, the Frome Valley Walkway is the perfect solution. This 18-mile-long walk will take you alongside River Frome towards Old Sodbury.
You'll start at Castle Park and head northeast through Bristol towards Frampton Cotterell. From there, the river will take you east to Chipping Sodbury. Continuing on to Old Sodbury, the walkway finishes by curving south towards the river's source. The total walk will take around 6 hours to complete with no breaks. However, you can split up the hike throughout the day by stopping in cafes and restaurants.
Banksy Walking Tour
However, if you'd prefer to keep your walking to the city centre, the Banksy Walking Tour is just what you're looking for. Not only will it guide you across this amazing city, but you'll see plenty of great art as you do so!
Bristol is the birthplace of the world-renowned street artist Banksy. His work can be found scattered across the city, with 11 pieces in total. You can arrange a tour or download a map of their locations before your visit.
Cabot Tower
This 105ft tower can be found on Brandon Hill, the oldest park in Bristol. It was built in the 19th century to commemorate John Cabot, who voyaged from Bristol to North America.
The park itself provides stunning views of the English city, but the views from Cabot Tower are unmatched. You can take in the whole city from the city to the harbour in a second. What's more, this view is free to see – you only need to climb the tower first.
Balloon Fiesta
For those looking for a completely new experience, look no further than Bristol's Balloon Fiesta. If you find yourself in the city between the 10th and 13th of August, you simply can't miss this event.
First debuting in 1979, the Balloon Fiesta now hosts over 100 hot air balloons and over 500,000 people every year. This 4-day event is full of entertainment – from watching the balloons dancing in the sky to the all-day acoustic bandstand. Make sure you don't miss the Night Glow – a choreographed show with a soundtrack from BBC Radio Bristol. Not only is this a great day out, it's completely free!
Bristol Harbour Festival
Another festival you can't miss is the Bristol Harbour Festival. If you're in the city from the 14th to the 16th of July, make sure you check out this event.
From live music to the food court, you won't be stuck for things to do. Plus, there is plenty of on-water entertainment. Watch water stunts, cardboard and model boat races – some events you just have to see to believe. With so much variety, you are sure to have a day out to remember.
Enjoy Bristol!
There are plenty of things to do in Bristol, and plenty of them are free. From water stunts in the harbour to high heights in a hot air balloon, you will surely enjoy visiting this fantastic city.
If you're looking for somewhere to stay in Bristol, look no further than our Bristol Hotel. The train station is only five minutes away, making a jaunt into the city centre quick and easy. Our Revolution Members can enjoy a number of benefits, such as free parking, wifi, and full access to health and wellness facilities.