VWORKS MEMBER SPOTLIGHT - DR. MOSTAFA ATTIA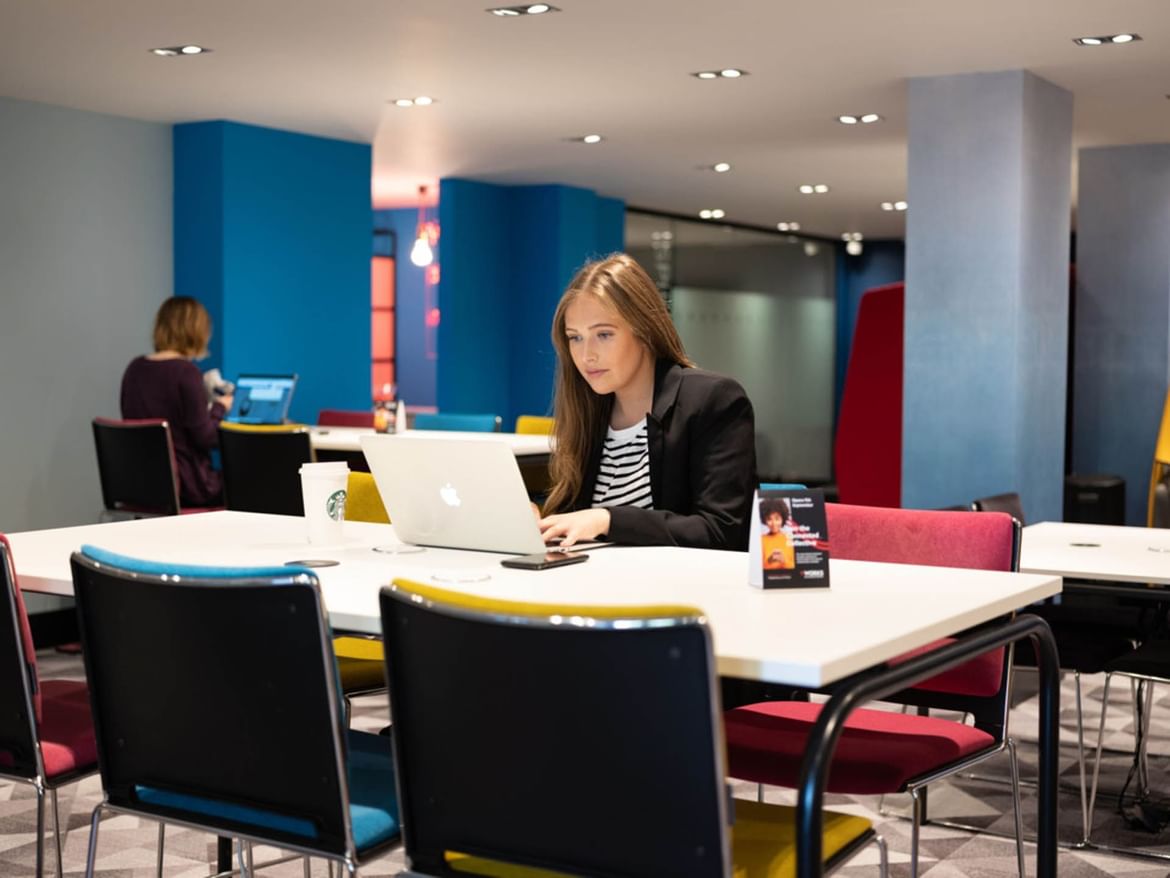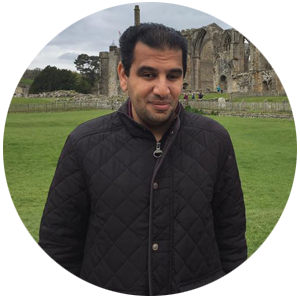 MEET MOSTAFA
Mostafa is a disabled (blind) activist and researcher who, due to his lived experience, has been inspired to advocate for the main streaming of disability rights. He currently works as an International Disability and Inclusion Consultant, for clients such as UNESCWA, UNDP, European Disability Forum, Humanity & Inclusion UK, North Africa Joint Unit, Disability Inclusion Helpdesk UK, and the University of Birmingham. He is also chairing Leeds Disabled People's Organisation and acting as Board Member of Disability Rights UK.
Born in Egypt, Mostafa has faced many barriers during his life, and witnessed first-hand the deprivation disabled people face when accessing basic services. Whilst studying at a segregated blind boarding school in Egypt, he experienced problems with the system, such as a lack of tactile mapping or audio descriptions of the physical world. This continued through to his higher education where neither assistive technology, nor personal assistance were available. Thankfully, improvements were made over the years.
Despite these challenges, Mostafa completed his undergraduate studies at the Egyptian University, and his lived experience of these institutions provoked him to creatively think of solutions to overcome these barriers, and make fighting for disability rights his life work.
He has recently gained a PhD in Sociology and Social Policy from Leeds University, for his thesis on "Revolution, Global Development and Disability Politics in Egypt"
How does he do it?
Mostafa has advocated for the main streaming of disability rights through his participation in policy consultation, development programs and voluntary activities, and has worked with both government and civil society stakeholders in both Egypt and the UK, as well as other countries. These activities, paired with his lived experience, have provided him with an in-depth understanding of the obstacles facing people with disabilities and how to overcome them.
His blog, Disabling Barriers Across Borders shines light on the differences in lived experience between disabled people across the globe, with an aim to provide solutions toward more inclusivity and equality, regardless of where they come from. Here you will also find links to his published academic papers.
Mostafa is not all work and no play, though! You'll find on his YouTube channel the headline "Life is a daring adventure or nothing at all" with videos of him skydiving, driving a car in the desert, and playing music. Music is a big passion of Mostafa's, having played keyboard in bands in Egypt from the age of 18, he continues to play piano, and the Qanun; a stringed instrument that is popular in the Middle East, North Africa, West Africa, Central Asia, and southeastern regions of Europe.
How have disability rights changed over the years?
Mostafa cites the UN Convention on the Rights of Persons with Disabilities - an international human rights treaty of the United Nations intended to protect the rights and dignity of persons with disabilities, signed in 2007 - as an important milestone for disability rights. This has led to greater awareness of the barriers disabled people face across the world, and has led to the development of policy, sustainability goals, and increased funding.
How has Covid impacted those with disabilities?
Covid has affected disabled people, just as it has affected everyone worldwide, regardless of disability, says Mostafa. However, the needs of disabled people have been elevated during this time due to policies such as social distancing and self-isolation. The present barriers faced by disabled people currently, remind Mostafa of the barriers he has faced during his life in accessing education, health and other basic services. The requirement to access benefits and support online, as well as personal assistant support which has been provided remotely, has raised an issue of inaccessibility.
Disabled people have also faced profound economical challenges during this period too, with welfare mechanisms moving online, and people lacking access to Sick Pay, Job Centre appointments, and benefit applications, as well as an increased unemployment rate, and an increase in competition for jobs. Mostafa has also personally experienced a negative impact on his own prospects, with recruitment processes with professional and academic employers are either closed or delayed/deferred, with interviews held online.
Mostafa hopes that the pandemic does not undermine the inclusive development progress that has been made prior to the pandemic, although it has raised some key challenges.
You can read more about how Covid has impacted those with disabilities, on Mostafa's blog.
What's coming up for Mostafa?
Mostafa will be continuing his important work as a disabled activist, researcher, and consultant,
publishing more articles, and working with key government and civil society stakeholders around the world. He will also be seeking out more adventures for himself, and releasing more content on his Blog and YouTube channel - that is currently sitting at 44.3k subscribers - go and hit that subscribe button!
How Mostafa can help other VWorks Members
If you want to find ways that you be more supportive and inclusive in your business, then Mostafa is the disability expert you need. Mostafa can offer consultancy, orientational training workshops, support and more. Get in touch with Mostafa to see how he can help you via the contact details below.
Email: mostafakamal9979@gmail.com
Mobile: +447833468255
Twitter: @mostafkamalatia
Facebook: Mostafa Kamal
Linked In: https://uk.linkedin.com/in/mostafa-attia-64447938