Village Green & Community
VILLAGE PARTNER WITH BOREHAMWOOD FC
You might have heard about our Village Our Community initiative, which launched in September 2018. Recognising that the local community is key to every business, Village as a brand have committed more than 30,000 hours per year to volunteer in the local community. We've taken a look at what Village Hotel London Watford have been up to.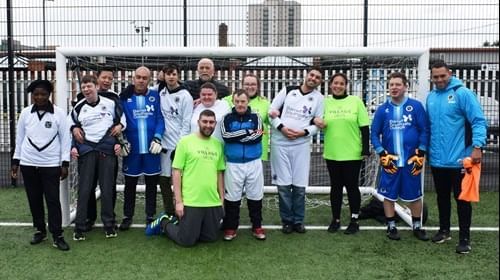 Last month, Village Hotel London Watford pledged their hours to help those with learning disabilities as we partnered with Borehamwood FC to provide football sessions for adults from Mencap and Borehamwood Day Centre, and run after-school classes for children to learn football basics.
Hopefully we can pull up our socks and keep a clean sheet next time! Keep your eyes peeled for more updates on our #VillageGreen initiative.