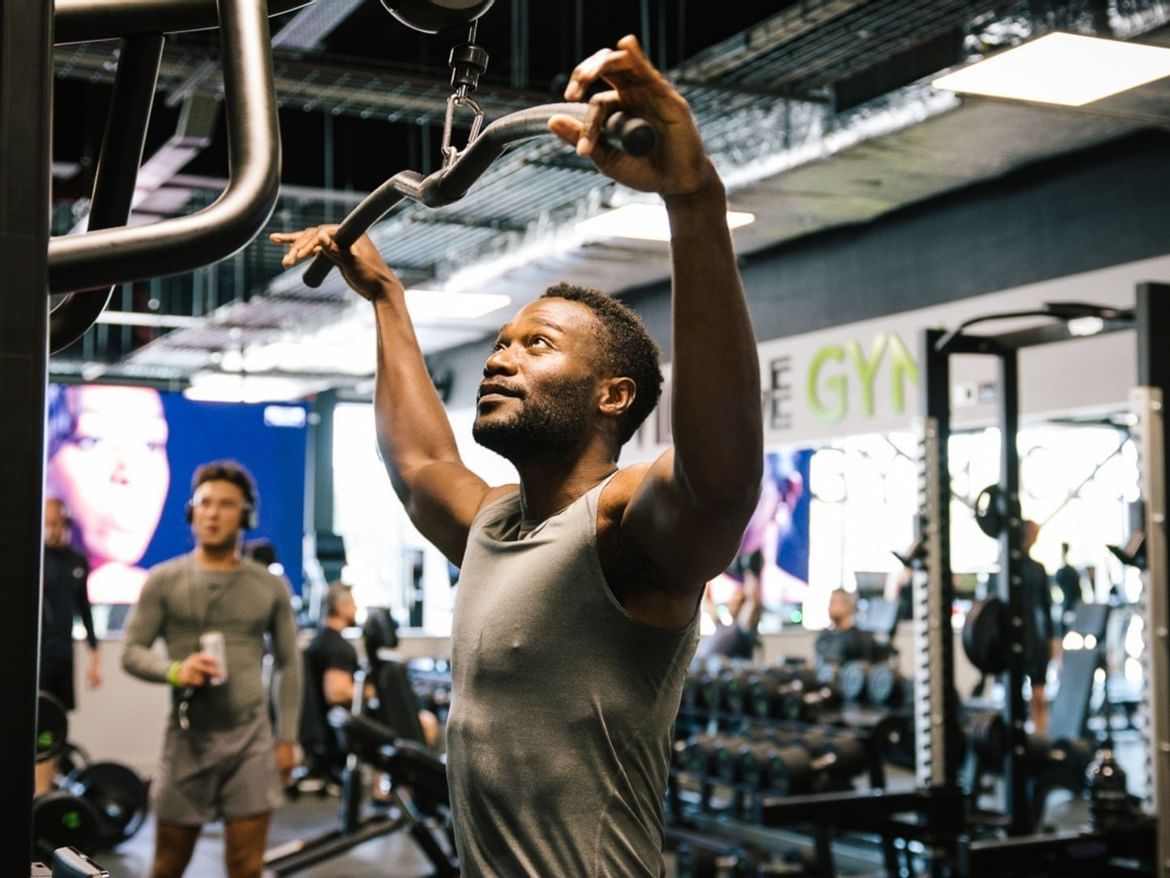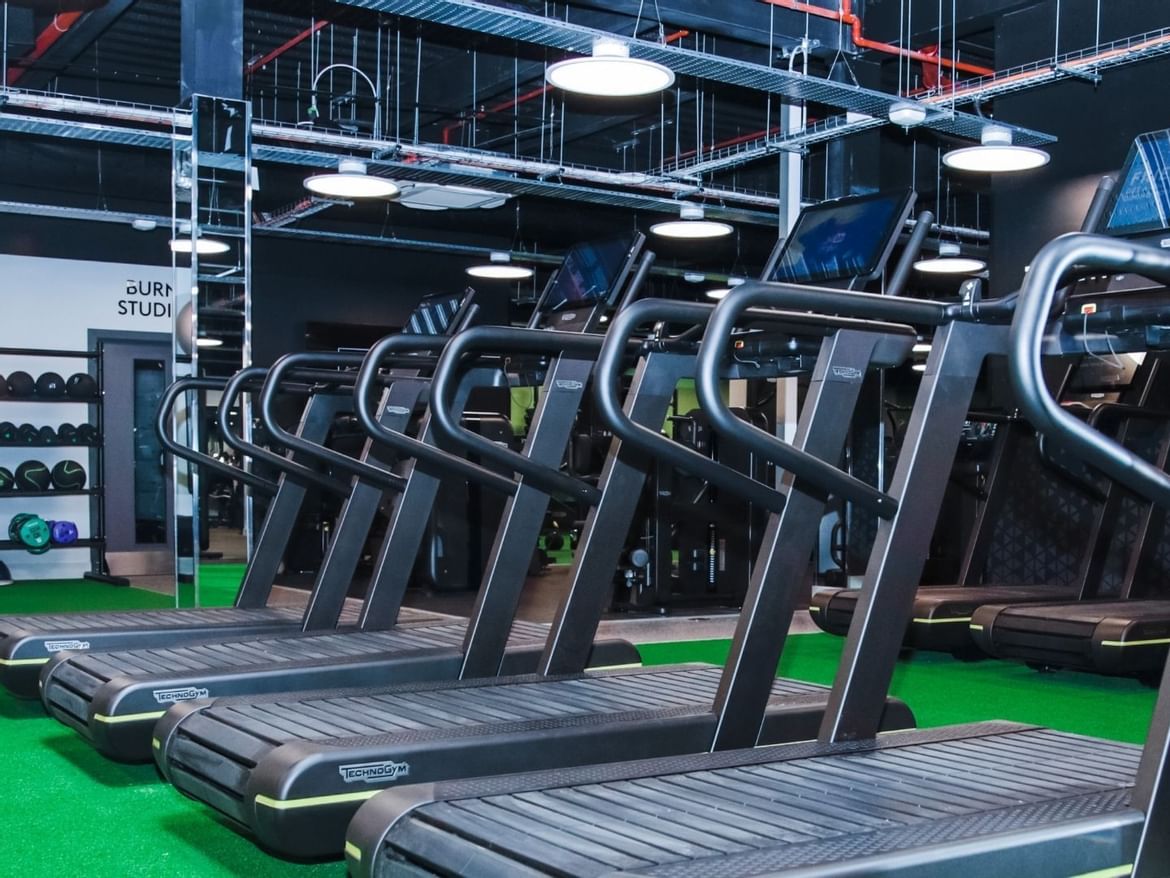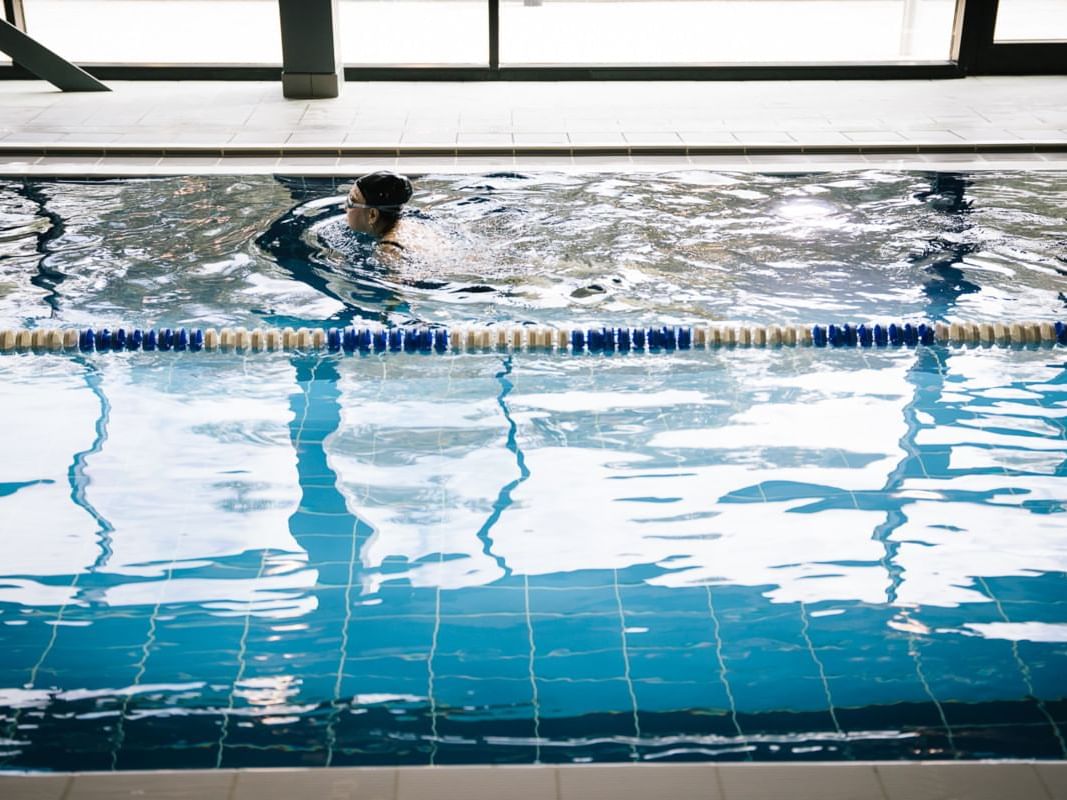 Sticking to a routine is key for a healthy lifestyle. At Village, we understand the importance of keeping fit and how important your routine is to you.
No matter if you're staying with us for a weekend break or to rest your head on a business trip, our hotels are perfect for maintaining your fitness practice. Here are four ways to keep fit and healthy during your stay at Village Hotels.
Village Health & Wellness Club
Up first is our very own gym. Each of our hotels across the UK has its own fully-equipped gym perfect for all kinds of workouts.
Build your muscles with our resistance training kit. Work up a sweat with our treadmills or cycling studio. Or, if you've already crafted the perfect workout plan, take advantage of our free space, which is ideal for bodyweight exercises or yoga. All hotel guests have access to their chosen hotel's gym. Some additional charges may apply if not included in your room rate.
Hotels with swimming pools
All of our hotels have heated indoor swimming pools. With a dedicated swim lane, you can beat your personal best with no interruptions. After your workout, you can relax in the whirlpool to soothe your muscles. Swimming is a great exercise that works every part of your body, so it's important to cool down properly.
Fun exercise classes
If you struggle to work out solo, Village has got you covered. There are a variety of classes to choose from to help you work up a sweat.
Exercise classes are great for motivation and learning new techniques. From pilates to boxercise, there's something for every ability and preference.

Relaxation for mental health
While exercise is important to keep your body fit and healthy, you can't forget about your mental health. Keeping your mind healthy is just as important for a healthy lifestyle.
A good night's sleep can make all the difference. It's recommended that adults get at least 7-8 hours of sleep per night. When staying with Village, you won't have to worry. Our luxuriously comfortable beds make drifting off easy. You're bound to wake up feeling refreshed.
Another way to improve your mental health is to destress. While this can be exercising for some people, relaxation is key too. Allow yourself time to chill in the sauna, wash away worries in the whirlpool, and treat yourself to good food and drinks at our Pub and Grill.
Book your next stay
Your exercise routine shouldn't be scrapped just because you're on the road. Keeping fit and staying healthy is important to many people, and Village Hotels understand this more than most.
So, if you're joining us on a business trip or are looking for a weekend break, look no further than Village Hotels.
Booking Revolution members get FREE access to our Health & Wellness Club - as well as lots of other benefits - access to our exclusive offers, free parking, wifi & use of a VWorks hot-desk.
Take a look at our hotel locations and plan your next getaway. You can also look at our offer page for the latest deals across the UK.