INTRODUCING CLUK & GOBURGER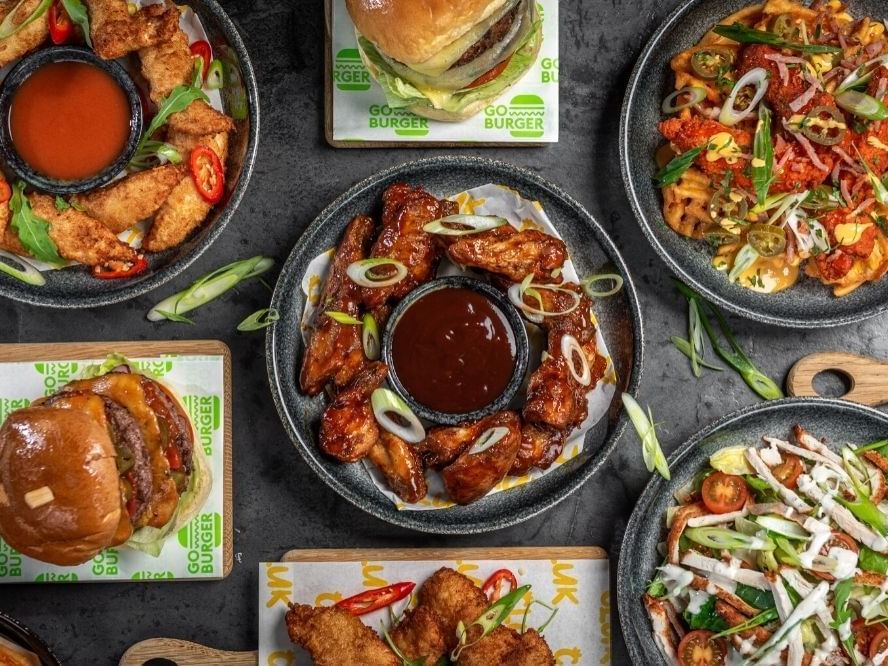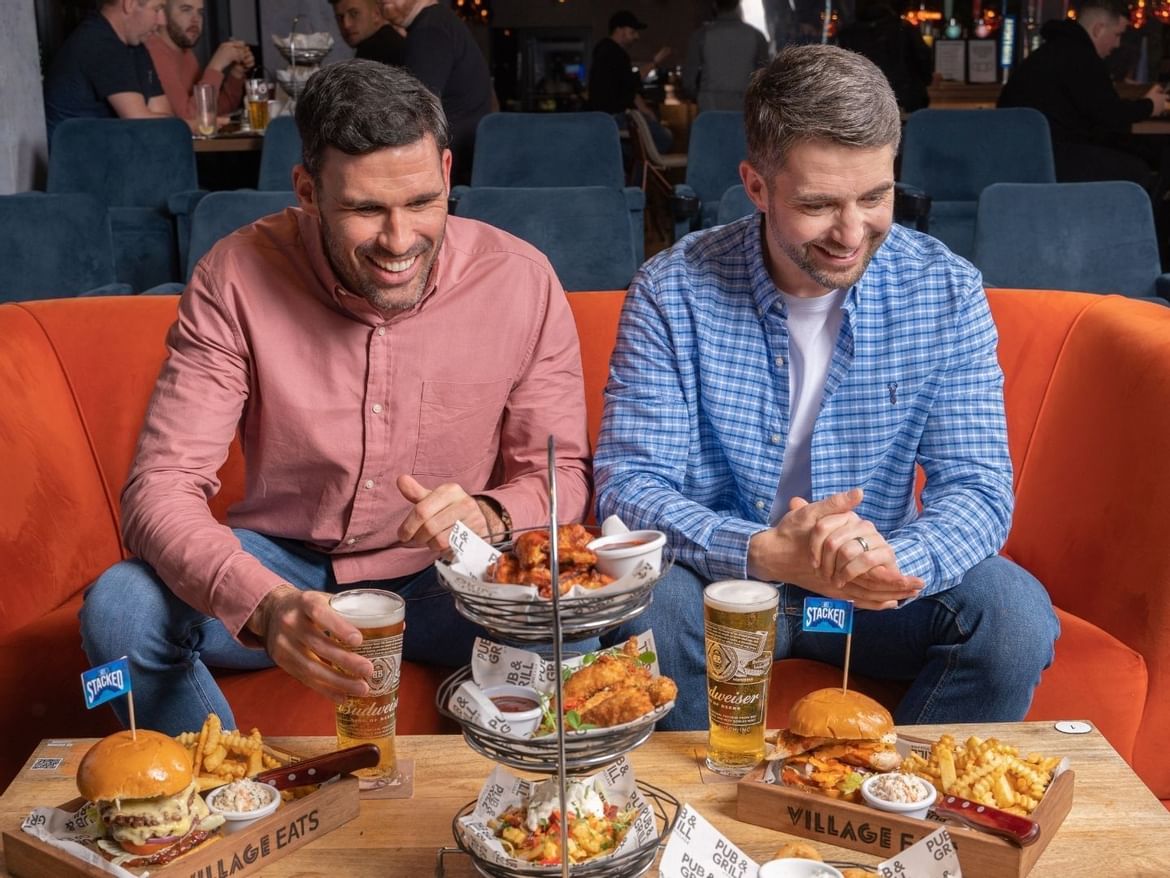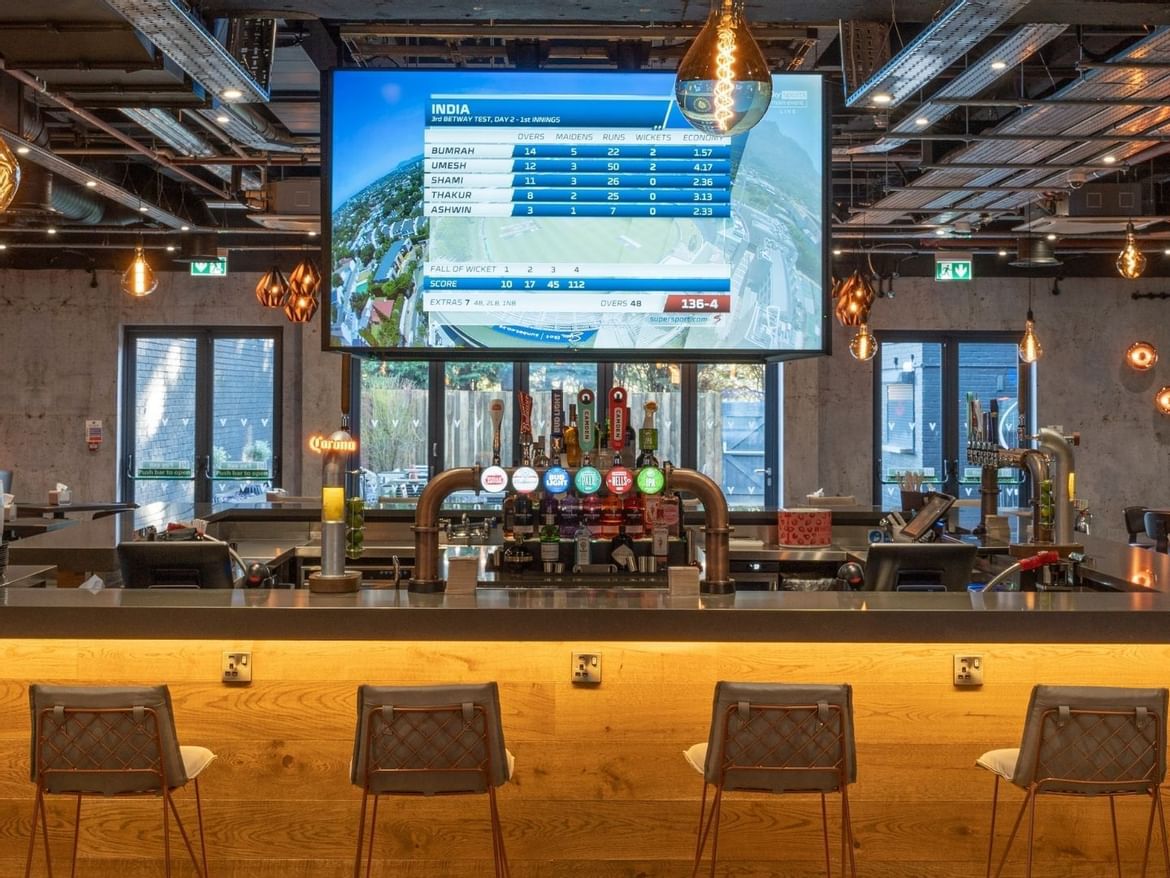 Introducing Cluk & GoBurger, the tastiest chicken and juiciest burger stacks! Cluk and GoBurger is our brand new click & collect and delivery service. It's your go to when you're looking for chicken on the fly, and buns on the run! If you're looking for a quick bite to take home from your local Pub & Grill, dinner delivered to your doorstep, or a late night takeaway then you've come to the right place! The delicious Cluk & GoBurger menu is available everyday between 5-9pm. We're here to introduce you to a couple of our favourites (Warning! May cause intense hunger!).
Take a cluk at this!
Our delicious menu features all kinds of tasty chicken... With wings, tenders, chicken burgers, melts and more!
Just wing it!
Perfect for a Netflix binge, a half time snack, a seriously tasty starter, or a feast for one - you just can't beat a chicken wing! Our speciality juicy wings are marinated in herbs & spices and tossed in one of our Cluk'n delicious sauces - BBQ, sweet chilli, buffalo or 999 hot sauce.
Cluck mountain melt
A mountain of tender chicken? It's almost too good to be true, right? Cluck into a delicious feast of chicken breast tenders tossed in Buffalo sauce and lattice fries, fully loaded with melted mexican cheese, bacon bits, spring onion, jalapenos and a pot of salsa.
Cluckin' fresh salad
If you're looking for a tasty healthier option for takeaway or delivery, then cluk no further. This fresh mixed leaf salad is topped with tender crispy chicken and our delicious ranch dressing. It's the perfect guilt free treat, but we won't judge if you mix and match with all the sides!
GoBurger
If juicy burgers are your thing, then you've gotta go for a GoBurger - juicy double burger stacks, bigger than your appetite, towering with tasty toppings and mouth watering flavour.
Go Classic
This one needs no introduction - it's a classic! Twice the burger, twice as juicy. Topped with pickles and our special Burger Me sauce. Nothing beats sinking your teeth into a juicy burger fresh off the grill!
Go Spicy
High caramba! Think you can handle the heat? This juicy stack is towering with hot pepper jack cheese, jalapenos, salad and guacamole. It's not for the faint hearted!
Go all American
Make Burgers Great Again (ok... They were always great, but just let us have our moment!) Smothered in crunchy peanut butter and topped with crispy bacon, this stack is a taste of America delivered direct to your door!
Now we've got you feeling hungry, right? All you need to do is choose your chicken, or go for a burger, add your sides, drinks, desserts and sit back, start drooling and your order will be with you soon. If you're staying at Village Hotels or are local you can click & collect a take out. If you can't make it here though, and need delivery to home you can order via Deliveroo where available. View the full menu at Clukandburger.com