Village Green & Community
SUPPORTING MINDS MATTER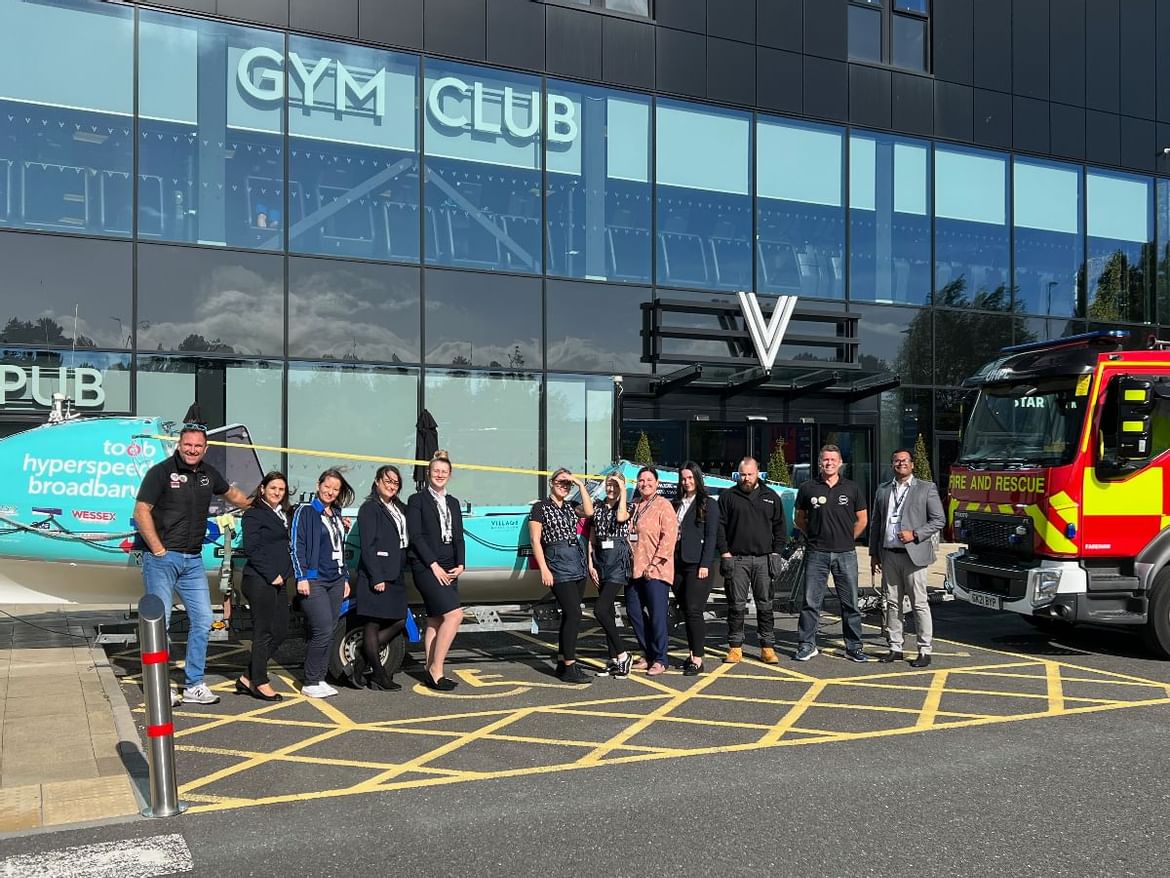 SUPPORTING OUR LOCAL COMMUNITY - MINDS MATTER
At Village Hotel Portsmouth, we love supporting our local community through Village Green - our community initiative. We were recently contacted by Stu and Craig, to tell us about their incredible challenge - Two men. One boat. Stu and Craig will be taking on the World's Toughest Row to raise money for Solent Mind & The Fire Fighters Charity. We are delighted to be offering our support, raising awareness and hosting their leaving dinner before they take on the challenge in December.
Minds Matter
Stu & Craig are currently serving as Firefighters and have both, alongside their colleagues, had to overcome some form of mental health problem during their working life; through the tragic loss of colleagues, the regular pressures of making life and death decisions and attending dangerous incidents on a daily basis. Through this trauma, the Minds Matter concept was born.
The challenge
Through Minds Matter, Stu, Craig and their colleague Adam raise Mental Health awareness, host workshops and fundraise for charities. Rowing across the Atlantic Ocean will be their biggest challenge to date. They've set their sights on a £50,000 target which will be donated to Solent Mind and the Fire Fighters Charity.
The race starts 12th December 2022 and the fastest solo across the Atlantic was Mark Slats who completed in 30 days, 7 hours and 49 minutes. Stu and Craig are hoping to complete this in about 50 days. We know that you can do it!
Stu and Craig are taking part in The Talisker Whisky Atlantic Challenge which is known as the world's toughest row. It takes place over 3,000 nautical miles of treacherous, shark infested waters from San Sebastian in the Canary Islands to Nelson's Dockyard in Antigua & Barbuda.
Throughout their journey, Craig and Stu are likely to battle sleep deprivation, 20ft waves, salt sores, huge calorie deficits, hallucinations, minimal shelter and homesickness – particularly on Christmas Day. The challenge is immense, but we are all behind them!
Support Minds Matter
You can donate to support this fantastic cause here.
Keep up to date on Village Hotel Portsmouth's Facebook page or you can offer your support on Stu & Craig's LinkedIn, Facebook, Twitter & Instagram or find out more about the challenge here.
Village Green
Village Hotels are a hub of the local community and we like to get involved in local events and activities. We've launched a number of initiatives, at the hotel and within the local community, to help achieve our core goals. Understanding the importance of being a responsible business, our Village Green initiative sees each of our hotels partner with local charities and organisations to give back to the local community. Our mission is simple, to have a positive impact on the communities we operate in, both environmentally and socially. We've launched a number of initiatives, at the hotel and within the local community, to help achieve our three key goals: A fit and well community through a programme of good physical fitness and emotional well being. A thriving economic community supporting local businesses and fostering entrepreneurial spirit. A sociable and happy community bringing people together to have fun and be entertained. Take a look at some of our community stories here.