INTERNATIONAL WOMEN'S DAY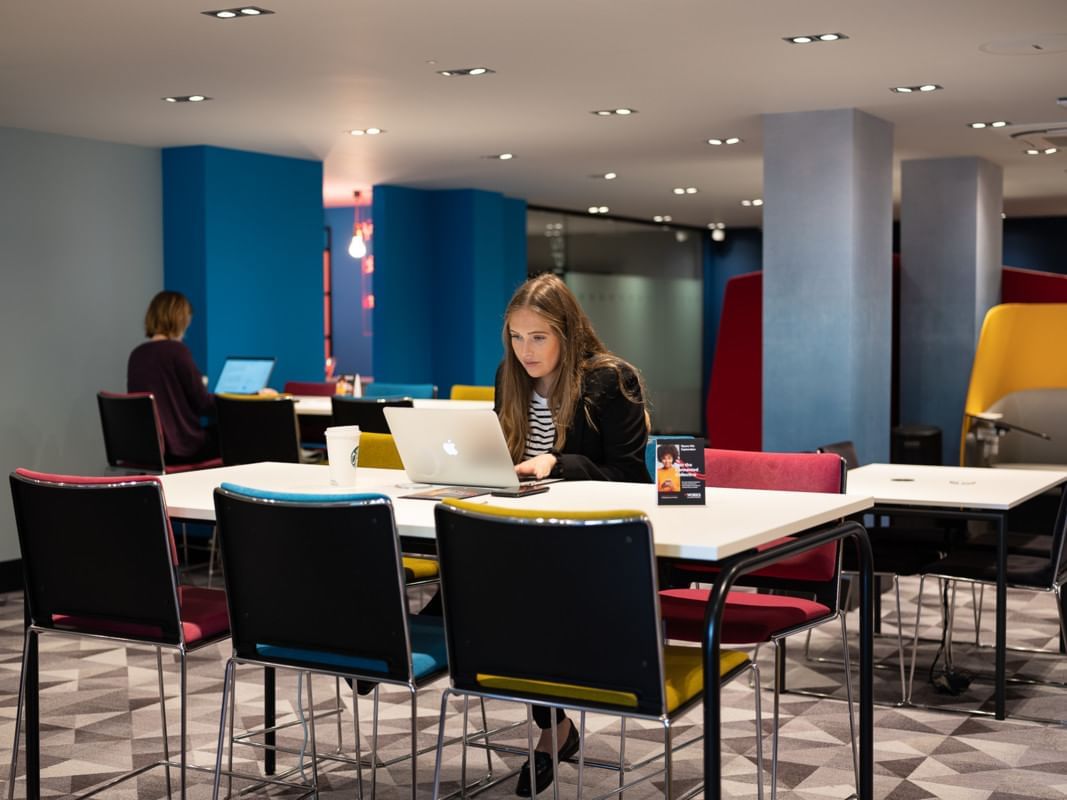 On 8th March people all around the world celebrate International Women's Day - a day dedicated to celebrating the social, economical and political achievements of women all over the World.
International Women's Day began in 1908 when women campaigned through New York for shorter working hours, better pay and the right to vote. It's been recognised ever since, with focus topics including violence against women, female history makers and the gender pay gap. This year's theme is #EachForEqual which looks at making the world gender equal, from the boardroom to the government, in media and the workplace. It's time to abolish bias, challenge stereotypes and celebrate women's achievements.
So what better time to celebrate and get to know the females in our Executive team a little better...
SAY HELLO TO…
LINDSAY SOUTHWARD, GROUP DIRECTOR OF PEOPLE AND DEVELOPMENT
Lindsay is a people person, literally! With nearly 20 years' experience in HR, learning and development, Lindsay drives our group people and development strategy; sourcing the best people to represent our brand, and ensuring our teams receive the most effective training and rewards, to help them reach their full potential. Lindsay's passion is infectious, she truly lives and breathes hospitality, so much so, that in 2018 she and her family opened a 16 bedroom independent hotel, with a restaurant, bar and pub. That's taking multi-tasking to the max!
"The women in my life and the women I work with inspire me every day. I get my energy from people and working with like-minded working women at a senior level helps you drive forward a business. Having those around you with shared values, challenges, ambitions and desires really helps business & personal success".
KELLI TURNER, LEGAL COUNSEL
Kelli qualified as a lawyer 20 years ago working for a national firm in real estate. She moved to an in-house role early on in her career starting with a transport company and then on to a retail plc before arriving at Village in 2016. Kelli is sole General Counsel at Village and keeps us all on the right side of the law dealing with everything from acquiring new sites to the contractual small print! One of Kelli's biggest achievements is bringing her sons up as proud Liverpool FC supporters despite the family moving from Liverpool to the North East, and spending 18 years surrounded by Newcastle FC fans!
"I consider myself fortunate in both my personal and my work life to be surrounded by strong, independent and like-minded women who motivate me, not only to get things done but shape how to get things done in the best way possible. Village is unique in having a very strong female executive, and we work together in the best way possible, which ultimately makes this a great place to work".
CAROLE HILL - REGIONAL DIRECTOR (PROJECTS)
Carole has committed an amazing 30 years service to Village, starting out in housekeeping in 1989, and progressing through various hotel departments to become our very first female General Manager at Village Hotel Coventry. These days, you'll find Carole thinking about how to improve our guest experiences, as she plans and directs operational projects across the portfolio... always juggling a lot of 'baubles', Carole is our resident Queen of Christmas and Tribute Events...and so much more!
"I most admire Michelle Obama in the huge field of inspirational & strong women - an American lawyer & writer who was the first African-American First Lady of the United States. She was raised in Chicago and is a graduate of Princeton University and Harvard Law School. My favourite quote " I have learned that as long as I hold fast to my beliefs and values - and follow my own moral compass - then the only expectations I need to live up to are my own" - Michelle Obama.
NICOLA MASON - MARKETING DIRECTOR
With 19 years' marketing experience, Nicola is the driving force behind our guest communications and marketing activities. Her creative eye and customer focus helps us bring the Village brand to life in a creative and meaningful way. Nicola returned to Village after previously working as Marketing Manager for the brand 13 years ago. She loves a challenge and thrives in the fast paced and fun environment. And it's not just at work where she enjoys a fast pace! When she's not running the marketing team, she's running the streets of Bolton and pushing herself to do new things, including her first Triathlon last Summer.
"International Women's Day is a good reminder of how far we have come and how much further we could go. I'm lucky to be surrounded by people who understand the pressures of modern working life for women (and men). For me, it's all about balance - finding that is sometimes a challenge, but then that's why I run!"
PAM FITZGERALD, GROUP PURCHASING DIRECTOR
Pam joined Village after becoming the youngest female General Manager at only 21 years old! Today, she's the head of our Group Purchasing function, constantly striving to deliver the highest quality products for our guests. Pam negotiates contracts with all of our key suppliers, so if you want to know the latest pricing for anything from stationery to eggs or bedding then Pam is your woman. Pam has many notable achievements including the Chairman's Award for the greatest contribution to Village, however her proudest achievement is having a great career and still being able to raise her family of three children and four grandchildren!
''I really admire our brand ambassador Karren Brady, in my view she is the epitome of a great woman, being able to hold her own in the boardroom and excel in what traditionally has been a man's' world. The great mix of men and women at Village means that women have a voice in the boardroom too and I'm proud to be part of the team''
FIONA MEEK, RISK AND SAFETY MANAGER
If there is a hazard, Fiona is sure to spot it! Working hard to keep our teams up to date on the latest legislation and risk factors, Fiona ensures that our guests, members and teams are safe and our hotels are risk free. Fiona has worked for Village since 2012, following a career with various hospitality brands. Her biggest personal achievement was completing a marathon in 2018, in under 4 hours - go Fiona!
KELLY CRONIN, REVENUE DIRECTOR
Return of the Jedi! Kelly returned to Village in 2019, after previously working as a Central Revenue Manager for 6 years, in 2001. Since then, she has spent 13 years working for a range of global and domestic hotel brands, from boutique to golf resort and large conferencing venues. A data jedi, Kelly uses her skills to analyse data and market performance to forecast and plan our commercial strategy.
''We are lucky in our industry that women are generally well represented, and I am proud to be part of our commercial leadership team who are all female (sales, marketing, revenue and distribution). We need to be better than this though and ensure we are creating environments where women do not have to choose, and can have a successful career as well as balancing all the other roles they have in life, without feeling guilt or compromise.''
WENDY BARLOW - REVENUE MANAGEMENT & DISTRIBUTION DIRECTOR
Wendy has 39 years' of international experience in the hospitality industry, making her a strong and knowledgeable leader for our Central Office. She has worked in Dubai, Bahrain and has been with Village for the last 12 years. On a day-to-day basis she handles business needs and coordinates commercial activities that drive rooms and revenue performance, but she is never too busy to stop and chat, and always ensures that everyone feels welcome.
''I love the fact we have so many strong women in our Senior Team, with such a wealth of experience across so many areas. Working alongside our male colleagues means we get a balanced approach in all that we do. Inspiration in business for me comes from seeing someone with strong leadership skills take a team to success and that isn't defined by gender any more"
LYNN FRASER - SALES DIRECTOR
Lynn must be Village's biggest brand ambassador! You'll find her travelling up and down the country telling everyone about Village, ensuring our clients are well looked after and offering the best negotiated rates. Lynn has worked at Village for 9 years, and has extensive experience with hotel brands, including the launch of new city centre hotels in London and Amsterdam. Lynn knows how to party like royalty, having organised a garden party for the Queen!
What a team! We're so proud to have a strong team of inspirational women leading the way in our historically male dominated industry, and we're sure you will agree they are a force to be reckoned with! Which motivational woman has inspired your career?
If you're interested in working for Village, you can see our current vacancies at www.Village-hotels.co.uk/careers