JUBILEE BANK HOLIDAY WEEKEND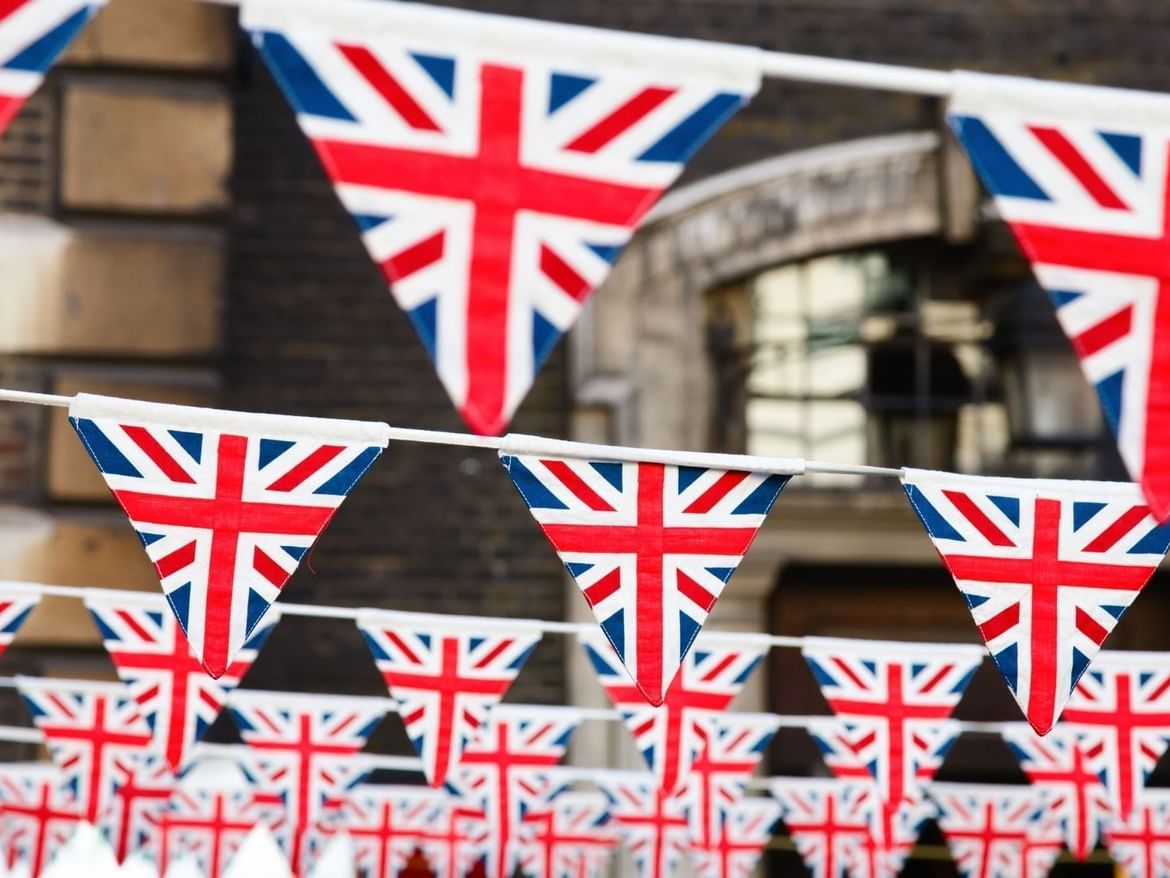 Get ready for a celebration fit for a Queen! On 6th February 2022 Her Majesty The Queen became the very first British Monarch to celebrate a Platinum Jubilee - a fantastic 70 years of service, having acceded the throne in 1952! We're sure you'll agree, that's something worth celebrating! To mark the Jubilee, an extra bank holiday has been granted. The special extended Jubilee bank holiday weekend (2nd - 5th June) offers the chance to celebrate this historic milestone with families and friends and we're planning a right royal knees up at the Pub & Grill! The UK is set to celebrate the Queen's historic reign in style, with commemorative 50p coins, street parties, Platinum pudding competitions, the Queen's Green Canopy Campaign and the Trooping the Colour parade which will mark the Queen's official birthday. We're going right back to 1952 at the Pub & Grill with our celebrations with our Jubilee Price Roll Back - for 1 day only guests can pay 1952 prices on selected items! Enjoy our Jubilee Celebration buffet for only 70 pence per person, including 2 drinks (a pint of draught beer or glass of wine)! Read on to find out what's on.
WHAT'S ON DURING THE JUBILEE BANK HOLIDAY WEEKEND?
10p PINTS AT THE PUB & GRILL - CAN JU-BELIEVE IT?
You'll have a royally good time at the Pub & Grill on 4th June, as we're heading back to 1952 with a 50p buffet and 10p drinks. Yes, really! Get your friends and family together, and join us between 12-4pm where you can expect lots of Great British family fun! Guests and visitors can tuck into a Great British Buffet, for only fifty pence per person! As well as the Jubilee inspired buffet of Great British classics like bangers and mash and fish, chips and mushy peas, guests can buy a pint of any draft beer or glass of wine for only ten pence per drink. Enjoy our Best of Brits soundtrack… Everything from Freddie Mercury and Elton John to Harry Styles and Olly Murs. The kids will love our Royal Treasure Hunt. You're guaranteed to celebrate in style with our right royal knees up at the Pub & Grill. Booking isn't necessary but get there early to avoid disappointment. Find out more here.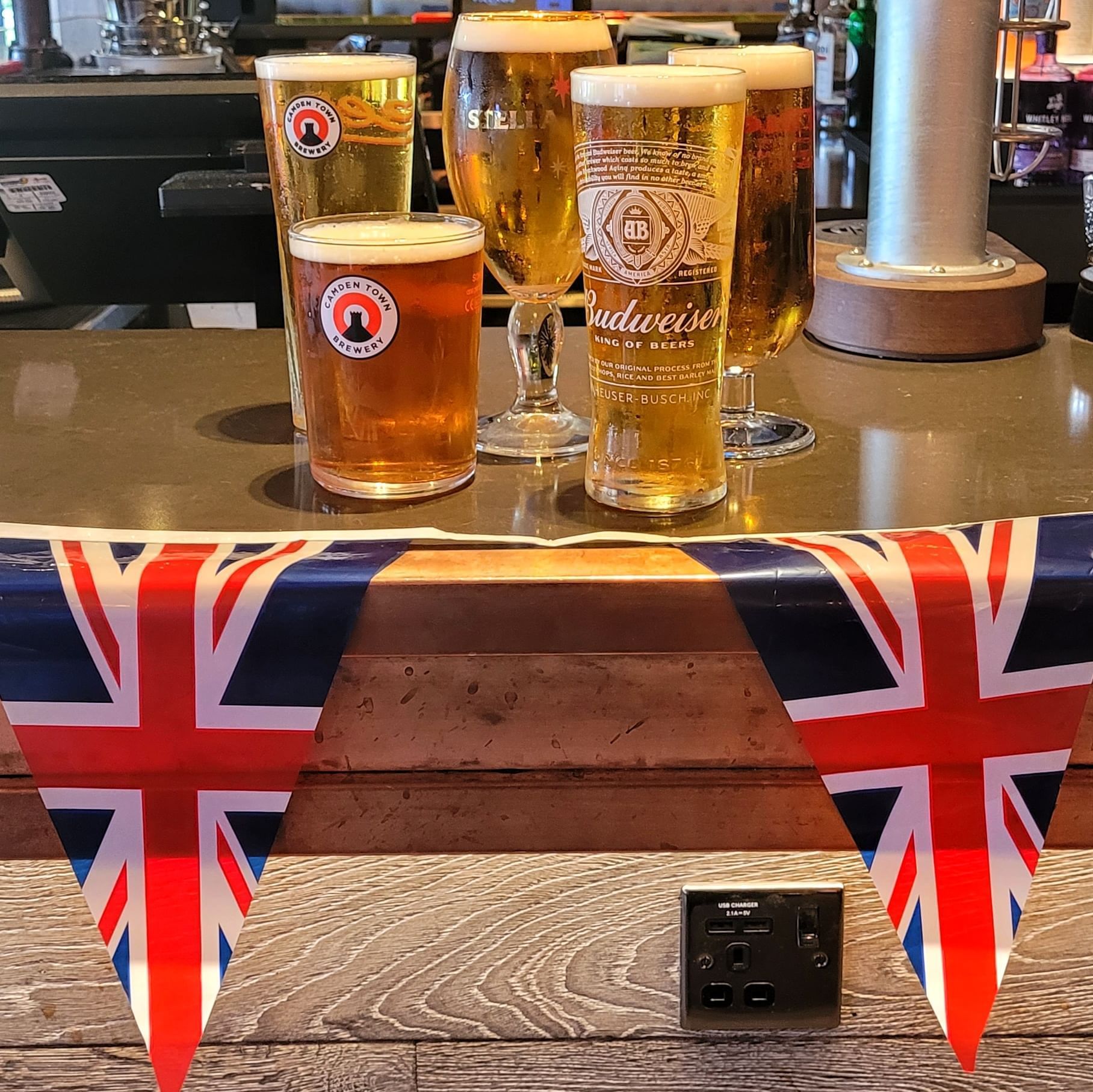 Gary Davis, CEO at Village Hotels said; "We are very excited by this once in a lifetime celebration and thought we would mark the occasion properly – with a once in a lifetime offer! "We know that families across the UK are finding things tough, and hopefully this will make celebrating with their family and friends a little easier on the pocket - as well as having fun in the Pub & Grill at Village over the celebratory weekend!"
The offer is available at participating Village Hotels in Blackpool, Hull, Leeds, Liverpool, Bury, Ashton, Cheadle, and Hyde Basingstoke, Bournemouth, Bracknell, Bristol, Farnborough, London Watford, Maidstone, Portsmouth, and Southampton Eastleigh, Dudley, Walsall, Coventry, Nottingham, and Solihull.
ROYAL CELEBRATIONS
Trooping the Colour parade - 2nd June
The Trooping the Colour parade, sees over 2,000 soldiers, horses and musicians come together to celebrate the Queen's official birthday. The parade heads down The Mall to Horse Guard's Parade, where it's joined by members of the Royal Family, before ending with an RAF flypast - watched by members of the Royal Family from the Buckingham Palace balcony. As per UK tradition, beacons will be lit, however for the first time ever they will also be lit in Capital Cities of the Commonwealth Nations.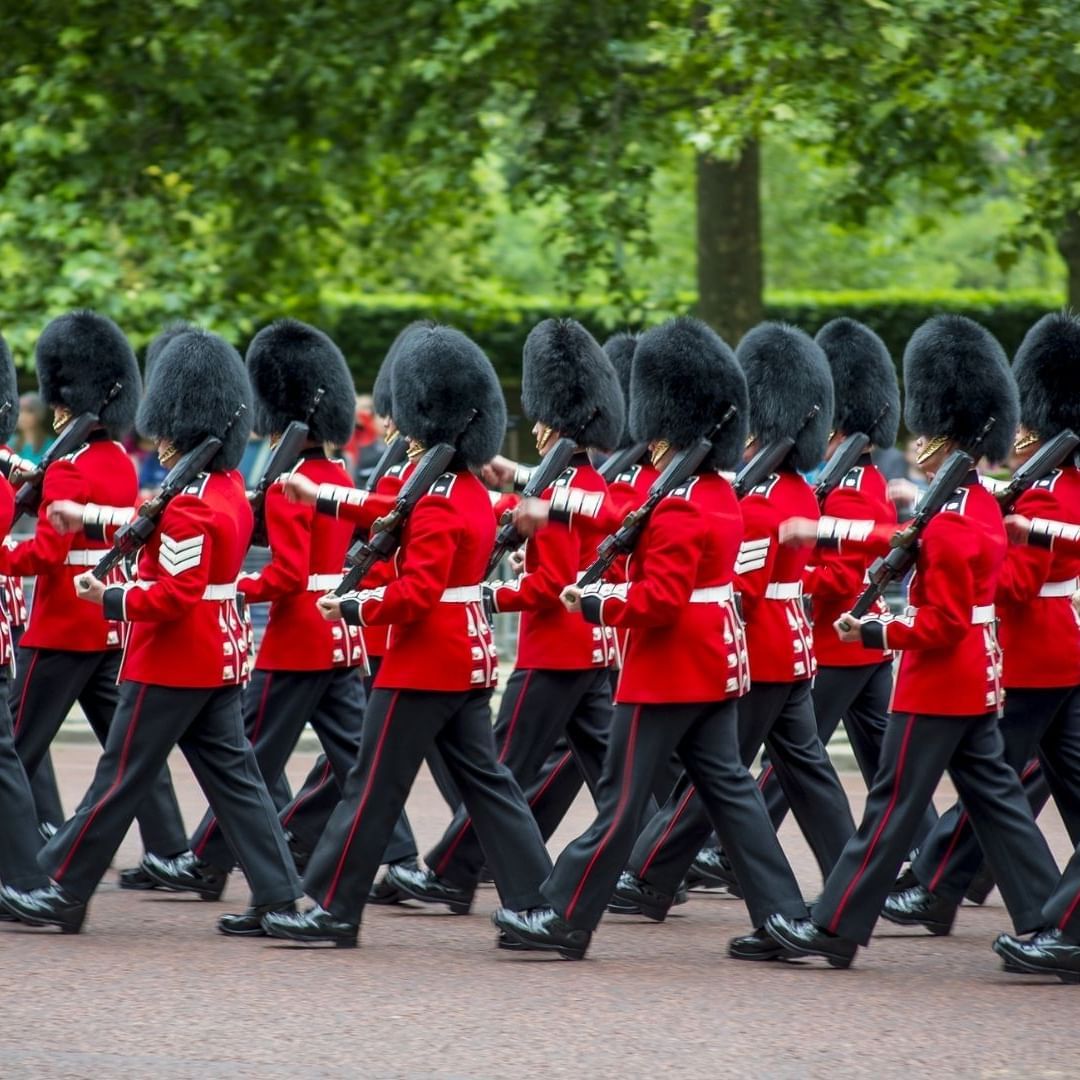 Service of Thanksgiving - 3rd June
A special service of Thanksgiving for the Queen's historic reign will be held at St Paul's cathedral on Thursday 3rd June.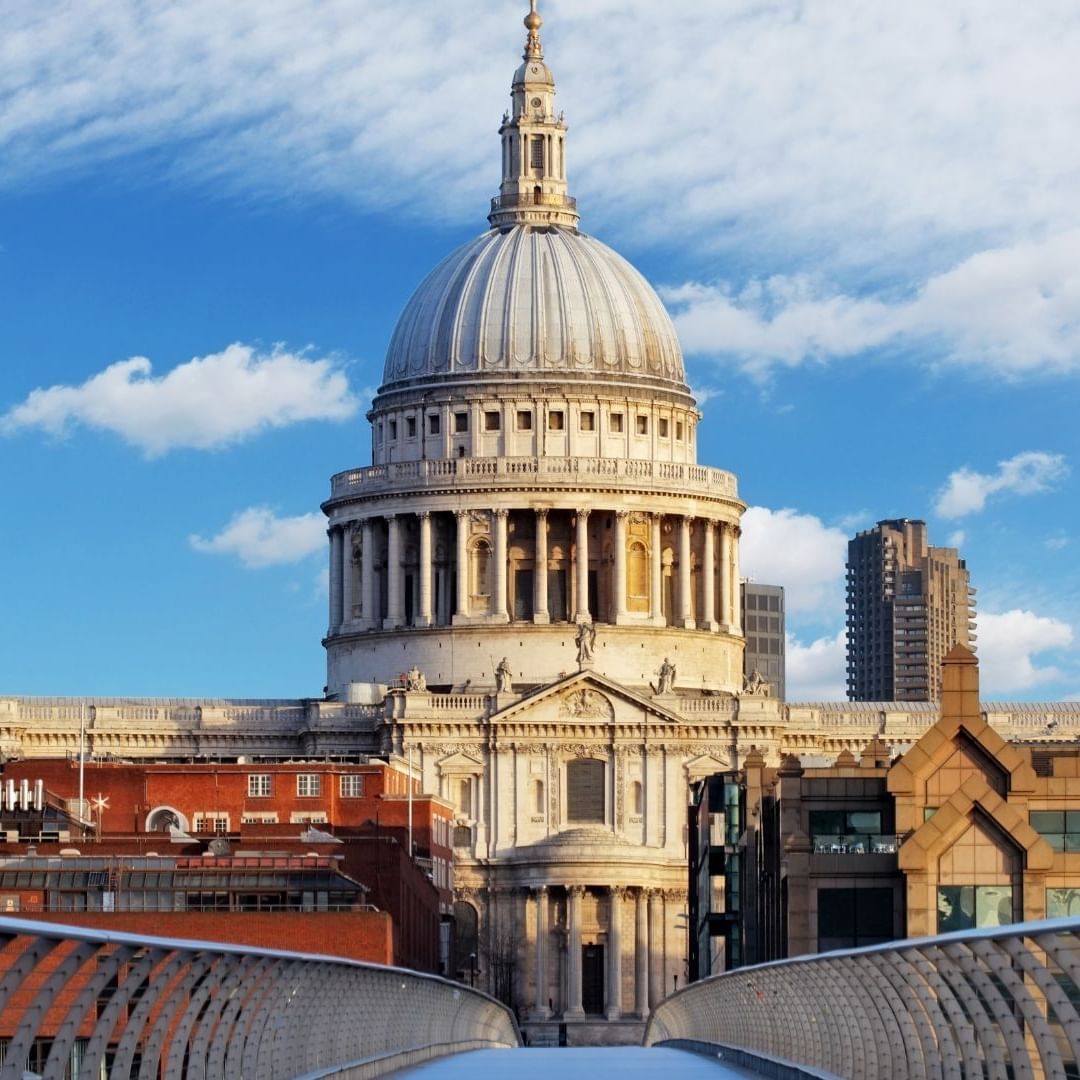 The Derby, Epsom Downs - 4th June
On 4th June, the Queen and the Royal family will attend the Derby at Epsom. The Derby is the only flat racing calendar event that the Queen is yet to win as an owner. Unfortunately the Queen's hope for winning in time for her Platinum Jubilee will not come to fruition, as her horses Reach for the Moon, Educator and General Idea were withdrawn from the event.
Platinum Party at the Palace - 4th June
The 'Platinum Party at the Palace' will take place on the evening of 4th June. The live concert will showcase some of the world's biggest music stars and iconic moments from the Queen's 70-year reign.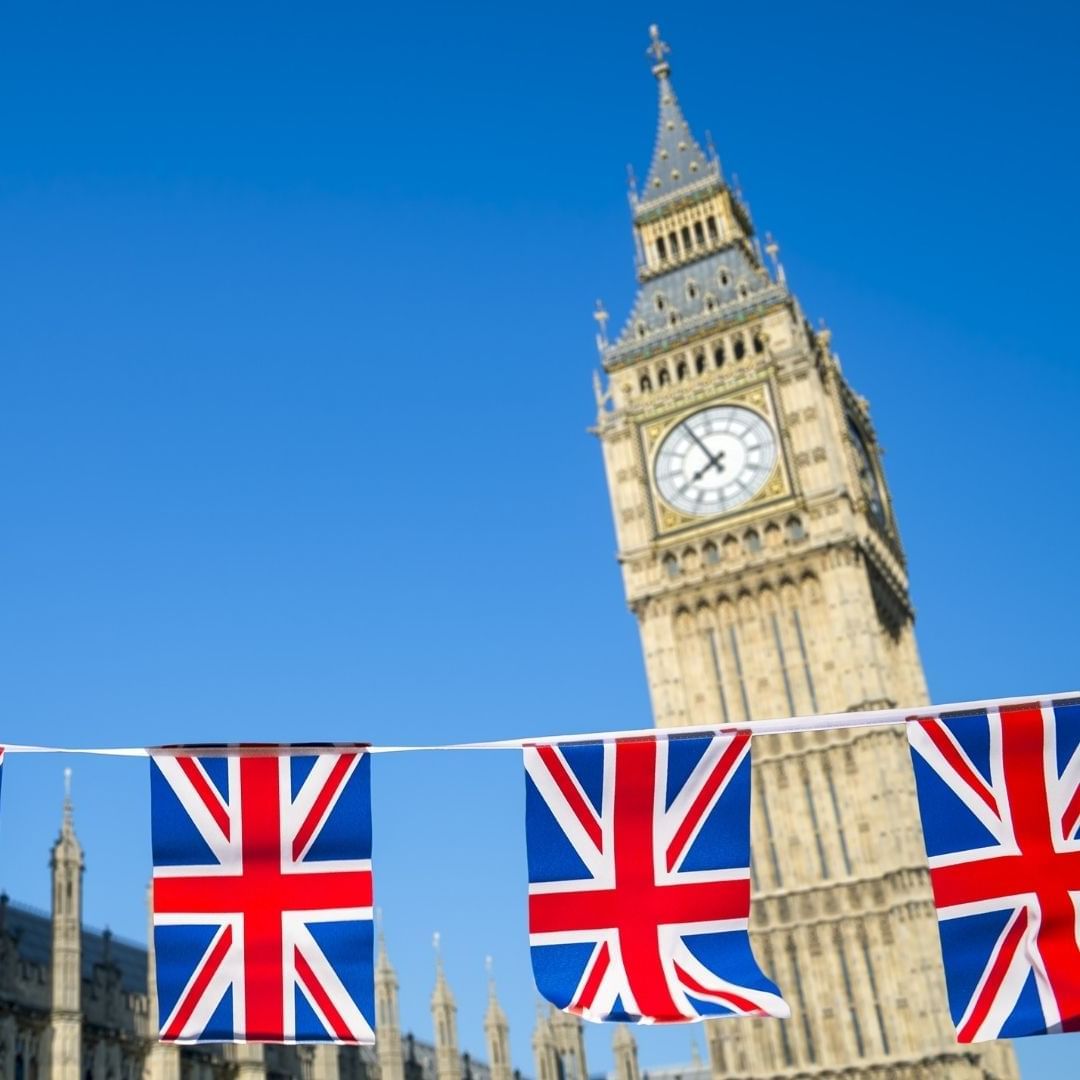 Street Parties - 5th June
The Royal Jubilee celebrations are all about bringing the community together. The Big Lunch encourages us to get to know our neighbours, share friendship, food and fun. Brit's are encouraged to plan a street party, picnic in the park or a garden celebration.
Platinum Jubilee Pageant - 5th June
Over 5,000 people from across the United Kingdom will come together for the Platinum Jubilee Pageant to celebrate the Queen's reign and honour the service of people and communities across our country. There's an incredible line up of street arts, theatre, music, circus and carnival acts.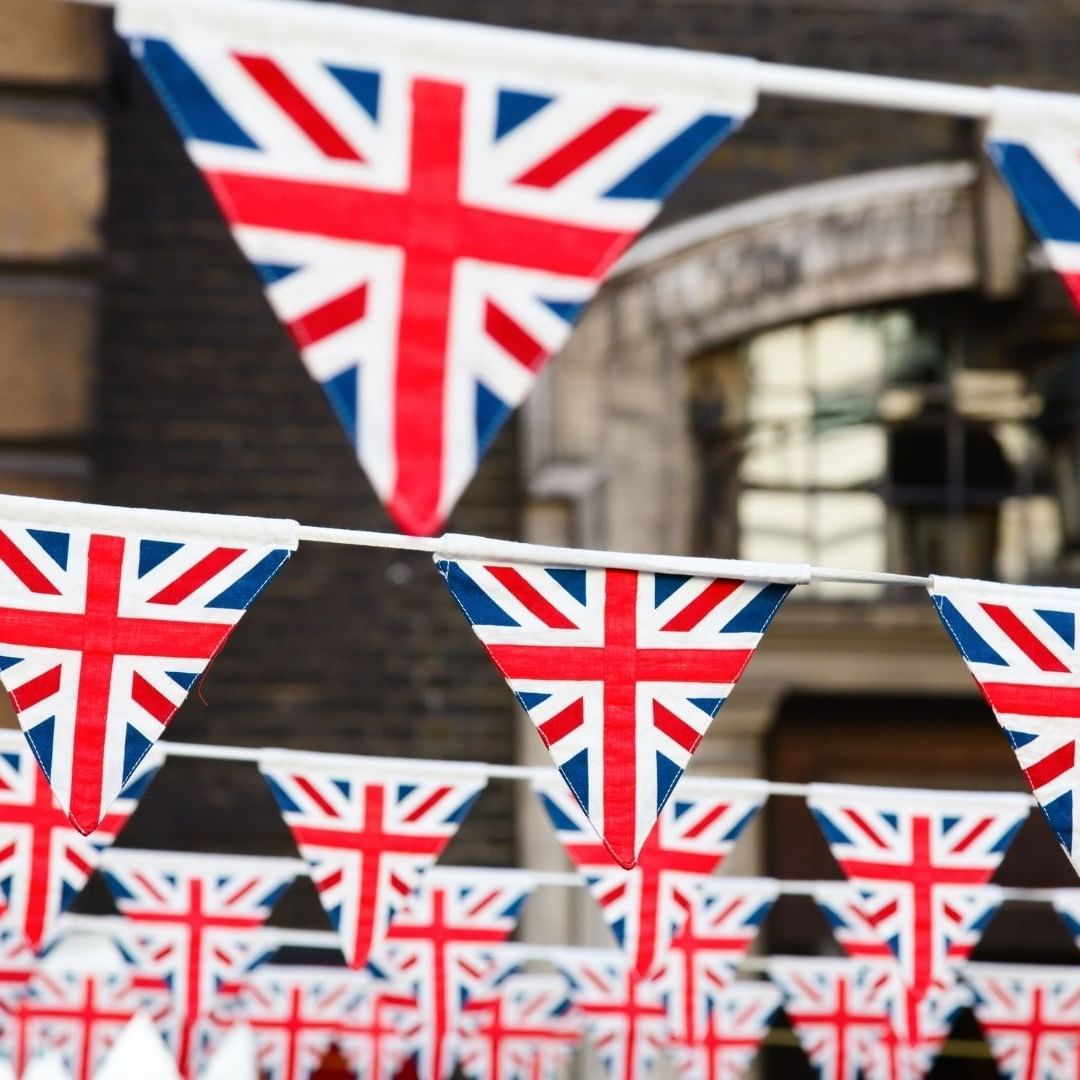 There's lots happening to commemorate the Queen's Jubilee, but you don't want to miss out on the party at your local Village Hotel. Book your table and join our celebrations. *Available at our hotels in England only - restrictions apply. Over 18s only - soft drink available for children. Max 2 drinks per person at our special jubilee pricing. Available 12 - 4pm, Sat 4th June only. This is a Village Green initiative with all monies collected being donated to local food banks.
Terms & Conditions: One Jubilee buffet token per person. 10 pence drinks tokens can be redeemed against any pint of draft beer, 125ml of house White, Red and Rosé wine, cordial or draft soft drink. Maximum 2 drink tokens per person - strictly over 18s only. One free kid soft drink will be served with every buffet token purchased for a child. Village Hotels reserve the right to refuse service or remove this offer at any time.