MONDAY MOTIVATION WITH BARONESS KARREN BRADY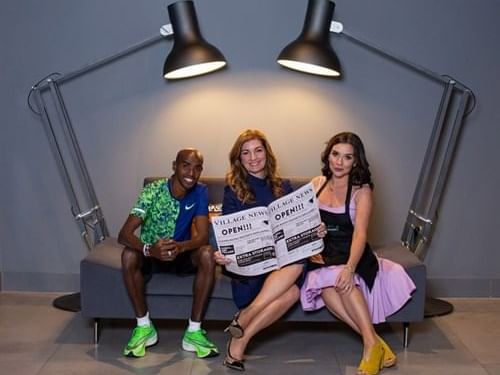 Formidable businesswoman Baroness Karren Brady CBE is one of our Village Hotel Ambassadors. She's joined forces with us to add her considerable business knowledge to help nurture and grow local businesses in our community.
In her book, Strong Women (yes, she has time to write books too), she gives us all an insight into what it takes to get to the top. And as it's Monday, and we could probably all do with a little motivation, we've pulled out a few extracts to get you fired up for the week ahead.
"With energy, determination and hard work you can achieve. You can build a career, a life, that both challenges and rewards you. That exhilarates and fulfils you … Have confidence. Walk tall. Be direct … And at the root of it all, have faith – in yourself."
Hear hear to that.
"Success is about the relentless pursuit of what you want … You need to accept that hard work is going to be a vital ingredient … This takes self-discipline and energy, and you'll not meet anyone successful who doesn't have both."
We agree. But life balance is important too. Don't forget to build in time to enjoy a coffee or even an hour in the gym every now and then. It can make you more productive.
"The best businesses, whatever their size, have a small-business mentality. People who work there know what things cost, they understand the difference small margins can make to the bottom line."
So to think big you've got to think small. And, like us, Karren believes creating the right environment for businesses to thrive is vital too.
"I think it is really important to create respect for businesses and entrepreneurs among a new generation. It is crucial that we create an environment in which budding business people can thrive. I still don't think enough is being done to champion small- and medium-sized businesses, or to really argue on their behalf and articulate what it is that they need to be successful."
We are proud to support our business communities through our flexible and innovative VWorks Business Clubs. And we've seen, first hand, how businesses with the right support can grow and flourish.