WELLNESS IN THE WORKPLACE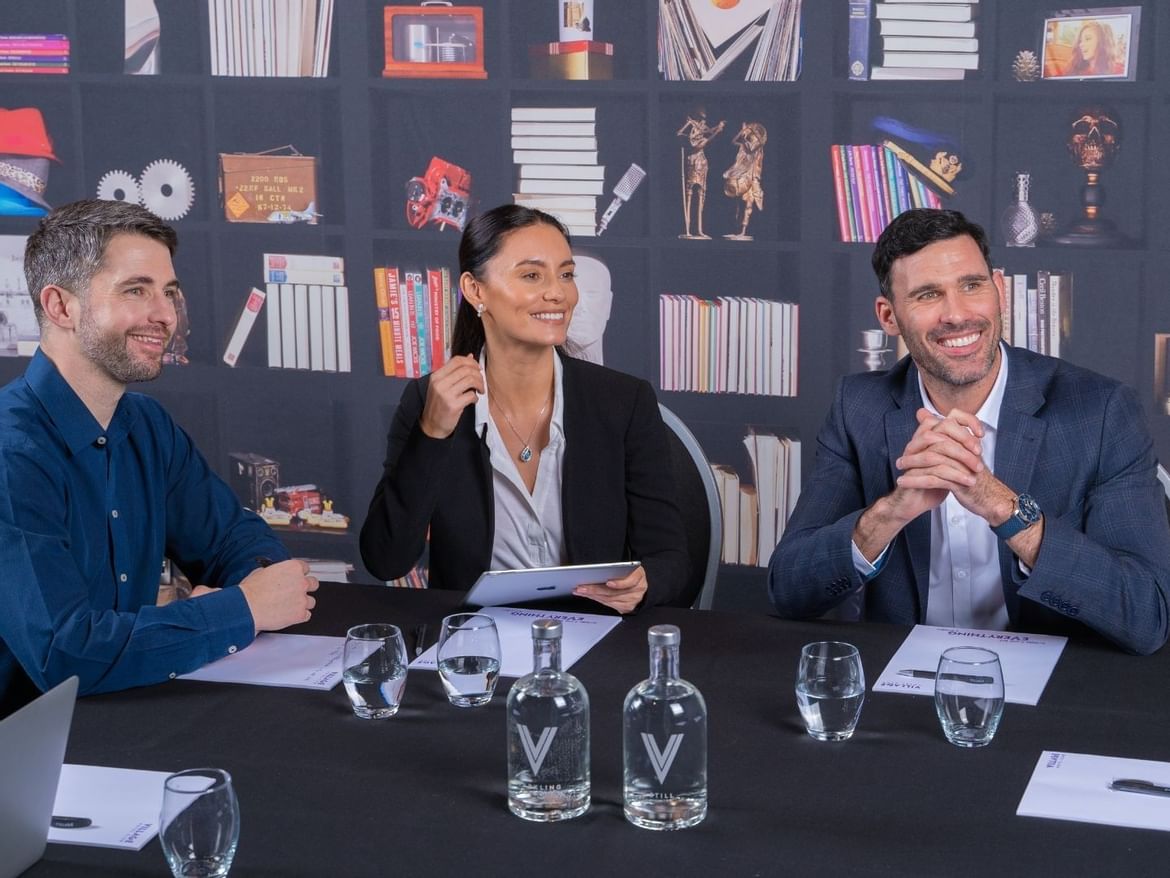 The pandemic saw a huge shift in the way that we work, with many of us ditching the office in favour of remote working solutions. There was also a shift in our thoughts on wellness, with many of us actively seeking ways to improve our health and wellbeing. Wellness in the workplace soon became a hot topic for employers and employees alike!
Let's think about a busy day at the office…
You can usually find us sitting for eight hours, staring at a screen, carrying out repetitive tasks such as typing and clicking on a mouse, not forgetting that most of us are guilty of taking the lift rather than the stairs. …The corporate world isn't great for our wellbeing and that's not great for business!
Wellbeing is really important for business results; happy and fulfilled employees are more productive and engaged. Plus, reducing stress and improving fitness levels means that employees are less likely to take sick days as their immune systems are better equipped to fight off viruses. Wellness programs also significantly help businesses hire and retain talent.
How can businesses support wellness in the workplace?
Mental health initiatives. Our mental health is just as important as physical health. There are a number of ways that businesses can support mental wellness at work including offering discounted therapy sessions, mindfulness classes and assigning mental health first aiders - key individuals highlighted as a key point of contact for employees to go to, to discuss concerns.
Get outdoors. Fresh air does wonders for concentration and helps to get those creative juices flowing. Schedule your next team meeting outdoors and take a walk whilst you discuss your to-do lists. It'll do wonders for your productivity!
Healthy snacks. We've all heard the phrase you are what you eat and it's true that a healthy diet plays a huge role in wellness. Employers can support this by ensuring healthy snacks are on offer and encouraging employees to adopt a healthier diet. Why not share some healthy recipes amongst the team?
Work environment. This one's a no brainer, but nobody wants to work from an uncomfortable office! Ensure that your teams have the right tech to get things done and that they're able to work in a productive environment. Think about the temperature, lighting and equipment… Something as simple as a comfortable chair does wonders for our productivity and wellbeing! You can also consider co-working spaces such as VWorks, that offer the perfect office away from home, saving you the cost associated with decking out the office.
Social events. Social events are great for boosting workplace wellness and morale as they encourage employees to develop friendships. These can be held in the form of networking events, team building days, nights out or guest speakers. Employers should also organise office sports teams or charity fundraisers to encourage employees to form friendships and keep up their fitness at work. Find out what's on at your local Village Hotel.
Work smart and work out. Businesses can partner with their local gym to offer free passes or discount coupons for your staff. These could be for gym membership or day passes. Find out what's on offer at your local Village Health & Wellness Club.
Work-life balance. It's really important to encourage work-life balance post-covid to minimise burnout. Remote working means that we have 24/7 access to our work devices so employees should be actively encouraged to work their designated hours only and ensure they have a good work-life balance. Employers can support this by setting boundaries around working hours, encouraging break taking and focusing on productivity rather than hours work. Why not treat the team to a lunch at your local Pub & Grill.
The benefits of workplace wellness are huge for both employers and employees. Healthy and happy staff means bigger results.
About VWorks Coworking Space
Welcome to your new remote office. The way we do business has changed. VWorks Coworking spaces are ideal for flexible workers. Our convenient locations across the UK mean you can work on the road or closer to home, with hot desks and private meeting spaces and the tech you need to get things done, ensuring you have a productive day at the office wherever you are. Complimentary refreshments will keep you energised and our flexible memberships and day passes mean there's a VWorks option that works for you whatever your needs.
About Village Health & Wellness Clubs
Join your local Village Gym. If you work for the NHS, emergency services, armed forces, a large enterprise, select local business or on specific business parks located near our Clubs then you could be entitled to our corporate membership. Our corporate membership gives you 30 days free, a discounted monthly membership and you pay just a £10 joining fee, you find out more here.