Village Green & Community
DOING OUR BIT FOR CALM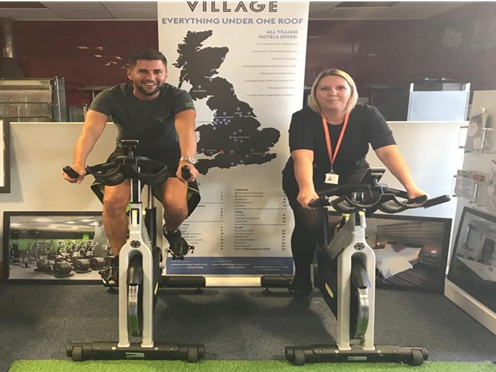 CALM – the Campaign Against Living Miserably – is taking a stand against male suicide, sadly the single biggest killer of men under the age of 45. Our amazing team at Bournemouth were only too happy to do their bit to raise money for this great cause.
We all know that exercise is great for mental health. Our super-fit Bournemouth team decided to take this one step further with a five-hour Classathon! Taking part in nine different classes back to back. Yes, nine!
For a great cause like this, motivation wasn't a problem. A long-standing and much-loved member of the team Chris James sadly took his own life. This has really brought home how important talking about mental health and charities such as CALM really are.
Over the five gruelling hours the team raised £1,343 which will help CALM fund their vital front-line 24/7 support. It means they can be there for someone like Chris and hopefully help them turn their life around.
We're truly proud of everyone involved.
If you'd like to support CALM or if you'd like to raise awareness of mental health and male suicide in your workplace, you can find them here.
To find out more about the great work our Village Green teams are doing across the UK, you can do that here.