Village Green & Community
FUNDRAISING FOR ST ROCCO'S - TOO INSPIRED TO BE TIRED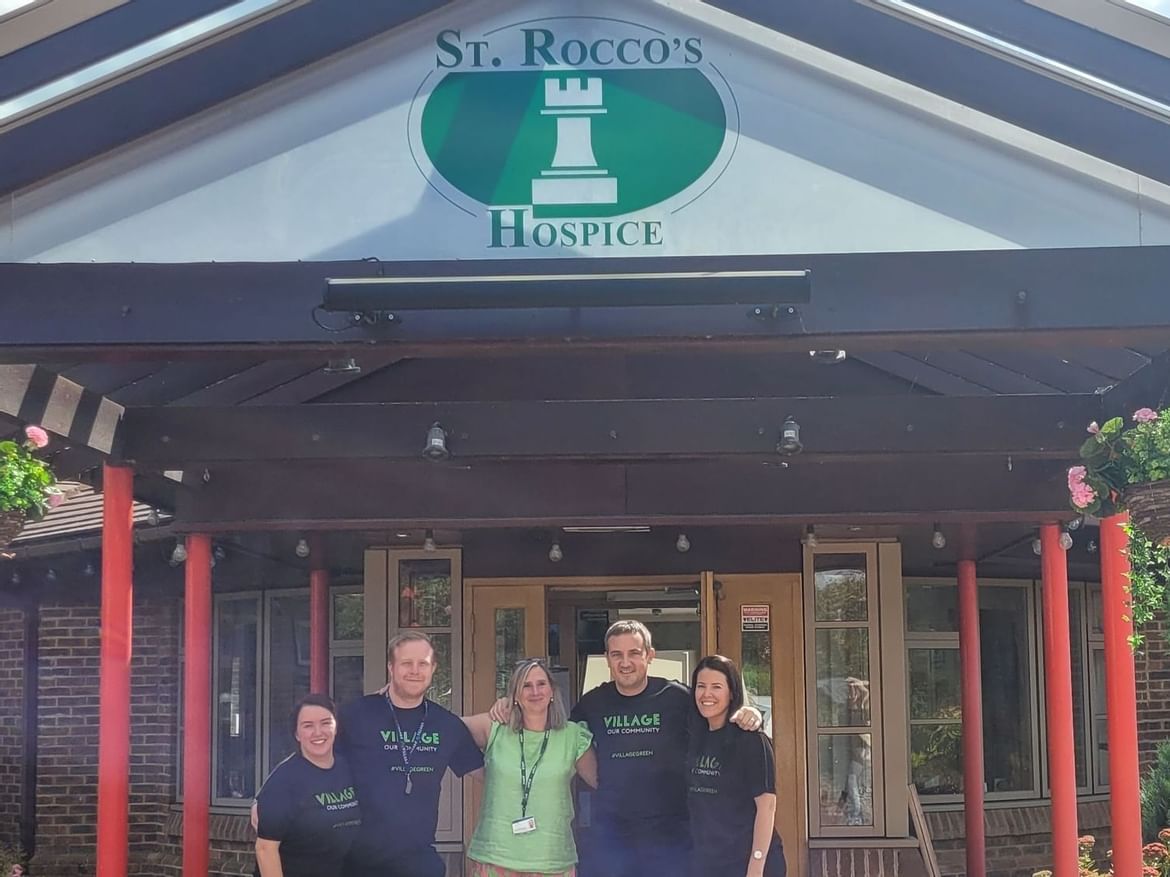 Fundraising for St. Rocco's Hospice
St Rocco's hospice is not just a place of end of life care, it also offers hospice at home, complementary therapies and support to family members, in the heart of Warrington. It is a vital free service to the people of Warrington and the surrounding area. We are completing this trek in order to raise much needed funds. It costs around £10,000 per day to keep the hospice doors open, so much of this comes from fundraising.
To raise vital funds Village Hotels Head Office Finance Team will be heading to the Peak District to tackle the Peak District Trek in October 2022. We'd like to say a huge well done to our team members that are getting involved! Keep up with their progress #TooInspiredToBeTired.
Make a donation here.
About Village Green
Village Hotels are a hub of the local community and we like to get involved in local events and activities. As part of Village Green - our community initiative, we've launched a number of initiatives, at the hotel and within the local community, to help achieve our core goals. Understanding the importance of being a responsible business, our Village Green initiative sees each of our hotels partner with local charities and organisations to give back to the local community. Our mission is simple, to have a positive impact on the communities we operate in, both environmentally and socially. We've launched a number of initiatives, at the hotel and within the local community, to help achieve our three key goals: A fit and well community through a programme of good physical fitness and emotional well being. A thriving economic community supporting local businesses and fostering entrepreneurial spirit. A sociable and happy community bringing people together to have fun and be entertained. Take a look at some of our community stories here.
About Village Hotels
Village Hotel Club consists of 33 hotels across the UK and offers more than just a bed for the night. Work out, Stay. Meet & Play. Our stylish rooms come with comfy beds, huge TVs, great showers, in room technology, Sky TV and more. We offer a state of the art Health and Wellness club with gym and pool, a Pub & Grill serving pub classics alongside nutritional menus, not forgetting Starbucks for that morning pick me up. Work and meet in VWorks co-working space, where we offer an office away from home, with flexible working space and membership options.