VWORKS MEMBER SPOTLIGHT - THOMAS BROSNAN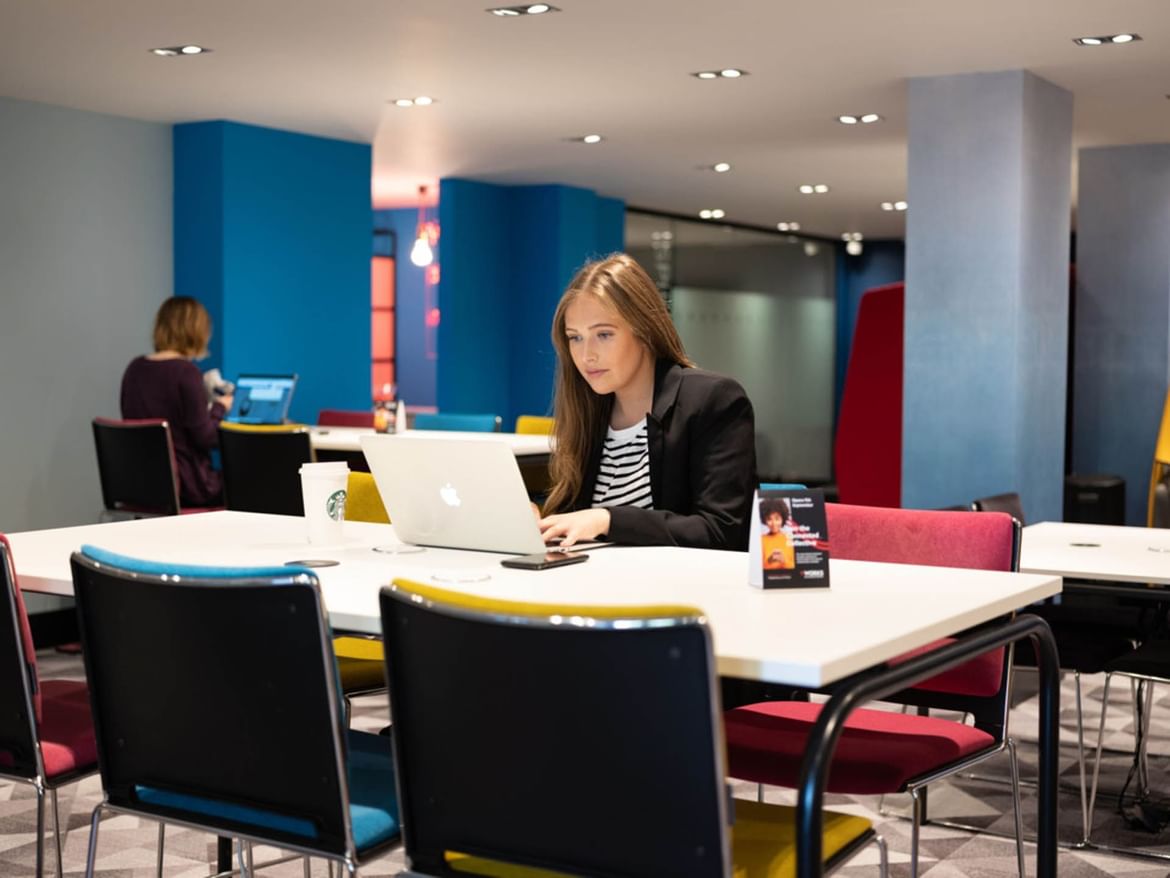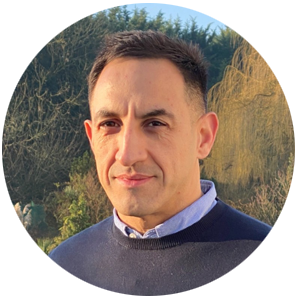 MEET THOMAS
Thomas is an experienced Integrative Addiction Specialist and Psychotherapist who works with children, adolescents, adults, couples, families and groups; including working alongside corporations and HR departments to improve the well-being of their employees. Using a holistic approach and employing a range of different techniques, Thomas uses all the tools available to him to best support his clients in a way that's tailored to meet their individual needs. After 17 years in education, helping young people to flourish academically, socially and emotionally whilst working as a teacher - Thomas believed he could do more for young people beyond the classroom. He now runs his own private practice, Thought Based Therapy which operates out of Harley Street as well as working as an Addiction Therapist for the NHS. In addition to this, Thomas is the Behaviour Therapist at Shaftesbury High School - a Special Educational Needs and Disabilities school located in the London borough of Harrow and is an iheart Facilitator too. He also hosts CPD events and workshops and has speaking engagements at events on topics such as addiction, mental wealth and parenting.
How does he do it?
Above all, Thomas believes that people are powerful by design and upholds that one of the most impactful resources a person can have is insight, to truly see that we have everything we need to heal and improve within us. Essentially, Thomas shares, "we just need to be shown the way, a way, as everything we do derives from a thought, so if we can improve our understanding of our own psychology, how our patterns of thought influence our behaviour and how in turn, the world works at large, we can empower ourselves with the knowledge required to understand our attachments to specific people, places and things". Thomas also says that, "If we can learn a behaviour, then we can then unlearn it too" and in finding the source of his clients addictions and or, compulsions - be that alcohol, substances, sex, shopping, exercise, food, gambling or other - Thomas helps them to understand why they are in the situation they are and enables them to reverse this process.
When starting out, Thomas wanted to experience both the private and public sector to observe the diversity in the approaches between the two. He found that the traditional 12- step programme, which has been popular for decades, (whilst robust in design) was working for many. Although equally, for others it was not. As a result, people ended up in a perpetual cycle of relapse-recover-relapse. In contrast, working for the NHS, Thomas found their approach much more integrative and effective and was able to employ a range of different techniques to identify individual solutions for service users based on their experiences, their thought patterns and their way of living and thinking.
When speaking with a potential new client, Thomas offers a free 30 minute no-obligation consultation to learn more about their predicament and to establish if they are going to be a good fit in forming a meaningful therapeutic alliance. If so, he then embarks on a rigorous process of assessment which involves a 90 minute - 2 hour discussion. From here, a wellness plan is thoughtfully formulated in collaboration with them to ensure their progression towards a more meaningful, purposeful and sustainable life.
Corporate health MOT
Thomas has recently branched out into working with companies and HR departments to improve the wellbeing of their employees and this is a project that had been in the pipeline for a while he says which, has understandably taken off throughout the pandemic as underlying issues have surfaced for a significant number of people due to the added stress, change and challenges that that we've all faced.
Thomas believes prevention is key for well-being and personal development alike and taking time to understand the needs and wants and the wishes and feelings of employees is important for both employee satisfaction and company success. By providing a "Health MOT" - a screening process that employees undertake every quarter, it is increasingly likely that any issues employees may be experiencing in their personal and or, professional lives can be identified and addressed in these early stages before turning into more serious concerns which will invariably, have longer lasting implications for all.
We asked Thomas for a few tips on how to improve our wellness in the workplace…
What can we do to stay healthy during uncertain times?
"The Power of Three" Thomas says where each and every day, we should make the time to do the following…
1) Something to get our heart pumping and blood flowing. That is exercise, however you enjoy it! Be it a class or a workout at The Village or something as simple as taking a short walk on your lunch break instead of sitting at your desk can do wonders for your mind and body as well as your overall productivity!
2) Engage in something mentally stimulating - this could be a meaningful discussion with a fellow VWorks member, a thought-provoking podcast, or a good book – literally, anything that really engages your mind.
3) Do something that's nourishing, something that's good for the soul! For example, Thomas loves Comedy and believes laughter is the best medicine but it could be anything that you enjoy, from a long hot bath or even a cold shower, to your favourite music or a tasty home-cooked meal.
Finally, don't compromise on sleep. It will catch up on you!
How do we practice wellness in the workplace
The biggest shared behaviour that Thomas has noticed is that people are reluctant to take regular breaks, especially since the beginning of the pandemic as a lot of people working from home now and struggling to pull themselves away from their desk. Whilst you may think it's counterintuitive, taking regular breaks is shown to improve your productivity and your overall sense of self by resetting your mood. You are just like an athlete Thomas offers, you can only perform at your best for short bursts of time. A hack that Thomas recommends is scheduling your breaks, just like you would a meeting, or if you have back-to-back meetings, schedule them at five-past the hour to give yourself five minutes to stretch your legs. Plus… it takes five minutes to make the perfect cup of tea!
With an increase in hybrid working, how important is it to feel like you belong to a community?
Community is fundamental, states Thomas. Community fosters a sense of connection to others that is so important to our well-being, as well as how we grow and develop as individuals. We thrive in the company of others. People may like their own space for sure, but if we go too long without engaging or talking with another person, it can be limiting to our ability to evolve. Thomas loves VWorks for this very opportunity to connect, collaborate and discuss ideas with others which has helped him thrive both professionally and personally.
What's coming up for Thomas?
Thomas is speaking about Mental Health First Aid in the Workplace at the Hemel Hempstead Business Ambassadors networking event on the 23rd September 2021 so if you would like to book onto the event, you can do so here,
Thomas also has a brand new and responsive radio show surrounding mental health launching this autumn on www.vdubradio.com – a dedicated radio station for the Volkswagen community so do look out for that one!
Thomas has written a chapter for a book titled "Body and Mind: Exercise Addiction, Body Dysmorphic Disorders and the Use of Enhancement Drugs" in conjunction with Hertfordshire University which is due for publication later this year with Cambridge University Press.
And finally, you can check out his latest published research, here – "Parenting styles and metacognitions as predictors of cannabis use" which is the first of its kind in the world!
How Thomas can help other VWorks Members
Thomas is able to offer a free group therapy taster session to any VWorks member seeking to abstain from their addiction and an exclusive reduced rate for one-to-one therapy sessions. If you are interested in connecting with Thomas, you can contact him using the following details below.
Get in touch
If you are interested in connecting with Thomas, you can contact him using the following details below.
Mobile | +44 7432 649 561
LinkedIn | Link with Me
Instagram | @thoughtbasedtherapy
Facebook | /thoughtbasedtherapy
Website | /thoughtbasedtherapy
Thomas' credentials
Thomas holds a Masters in Addiction Psychology and Counselling, a Level 4 Certificate in Counselling Children and an Advanced Diploma in Couple and Relationship Therapy. He is a Registered Member of the British Association of Counsellors and Psychotherapists (BACP), an Accredited Member of the Drug and Alcohol Professionals (FDAP), a Certified Motivational Interviewing Practitioner and a Level 2 iheart Facilitator.