VWORKS MEMBER SPOTLIGHT - MARIA BRYCELAND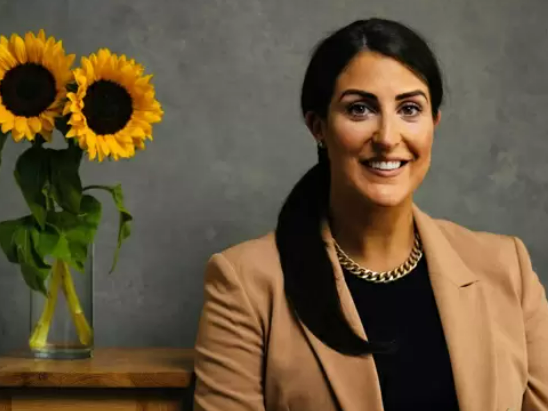 It's not what you know, it's who you know! Every month, we introduce you to one of our VWorks Coworking Space members. This month, we caught up with VWorks member & Leadership Coach, Maria Bryceland to find out how businesses can build extraordinary cultures to improve retention and drive business growth. We spoke to Maria about steps you can take to future-proof your business, including the importance of sustainability and positive company cultures. There's some handy tips for those working on their 2023 business goals!
Meet Maria
Maria started out as a Show Jumper; learning many vital business skills; resilience, team working and problem solving to name a few! Fast forward to now and Maria has her own leadership coaching business which supports businesses right across the UK. Maria's passion for strategic thinking and future proofing through designing extraordinary cultures is clear to see!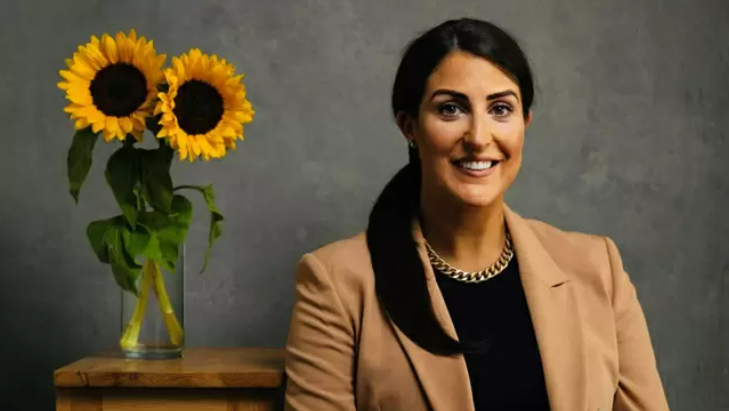 Future Proofing your business
Maria future proofs her clients' businesses by creating an extraordinary culture - from re-evaluating their purpose, vision & values to creating robust sales strategies. Sustainability also plays an important role, not least in terms of the environment but also ensuring that company strategies are future proof for growth, demand and changing external factors.
''Culture is something you have to make a commitment to if you want a return from it. Every company has a culture you can choose to ignore it, or you can choose to influence it and make it work for you to positively impact performance. Taking the time to focus on culture sets you up for future growth, success and to thrive.''
How does company culture directly impact revenue? Poor culture directly impacts retention, causing businesses to spend more on recruitment which impacts their bottom line. Having poor or not fit-for-purpose processes can impact productivity or mean that the leadership team are too operational which will also impact the bottom line.
How can business thrive in challenging times? Maria believes that an extraordinary culture underpins business success. Her consultancy is driven by The Sustainable Culture Model;
Purpose - What do you want to be known for? This helps businesses to document their values, vision, purpose and key goals.

Strategy - How will you deliver your key goals? What measurables will you track?

Structure - What structure supports your strategy? How will success be measured, and teams held to account?

People - Are you attracting, recruiting and retaining the right people? Are your employees engaged?
''If you've got an amazing strategy but a poor culture, your business can't be as successful as it could be''.
Improving company culture
To improve your company culture, you must ask some key questions - what's important to your company? What do you want to be known for? What are your values?
Your answers should underpin everything you do, from the people you hire, to your target audience and marketing messages. Business success occurs when companies communicate what's important and why they want to achieve certain goals, hire and train employees to lie and breathe their company values.
Considering your business goals allows you to implement processes that allow employees to achieve the goals. E.g if you aim to have creative teams, do they have the time to be creative or is their day to day workload a barrier to creativity?
Sustainability
Sustainability is more important than ever to employees, customers and suppliers. It shows that businesses care about something wider than themselves, which in turn drives loyalty and revenue.
''It's the bigger picture. If you care about the environment, you probably care about your colleagues as well. In turn, happy colleagues care about your customers.''
How can businesses start their sustainable journey?
Review where you are & where you want to be

Define your goals, in line with your brand values

Show that you care - start implementing small changes. Goals can vary significantly from business to business - from going paperless and implementing hybrid working to using electric vehicles. Why not get started with a small action, such as using energy efficient light bulbs.

Document your goals and achievements publicly. Companies are now held to account by the public - it's important to share what you're proud of!
Advice for other entrepreneurs
We asked Maria to share her top tip for budding entrepreneurs.
''Be true to yourself and your purpose! Think about what you truly want to do. It can be scary making the leap from employment to self employment, but if you have clear goals and understand why you want to do it then just believe in yourself and go for it. The same applies to job roles, if you're not happy in your role you can make a change. Know what you want and 100% go for it!''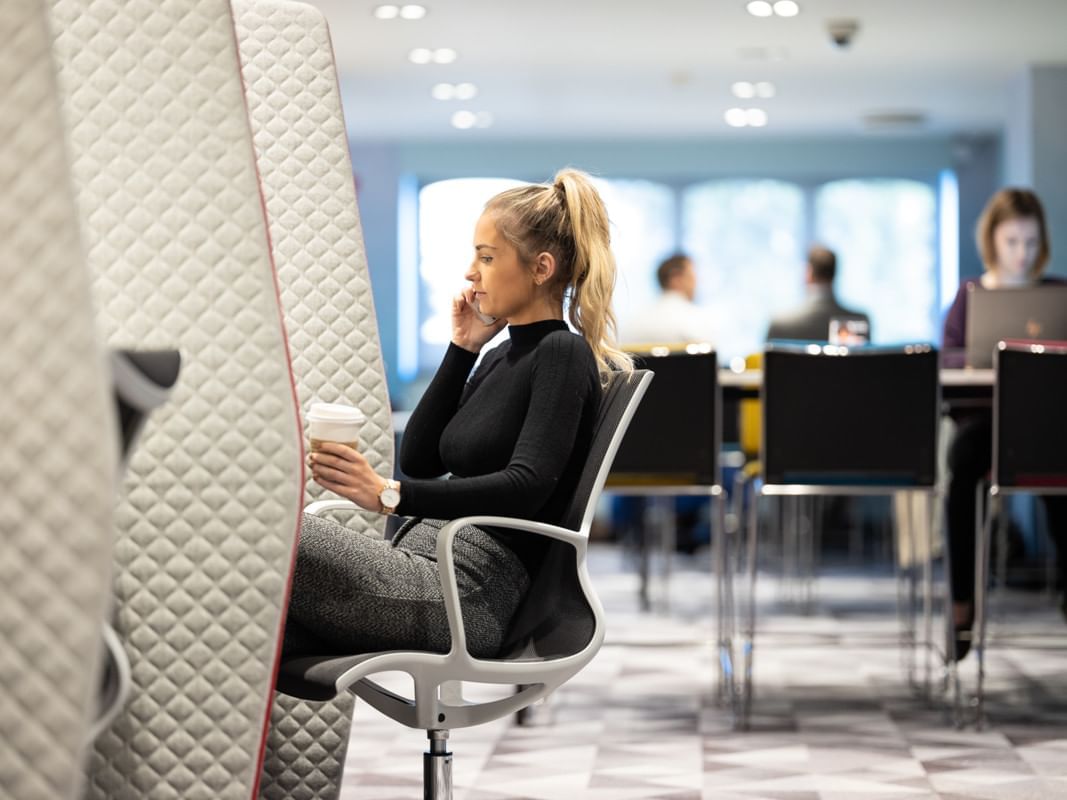 How does VWorks support Maria's business goals?
Maria has a National VWorks membership, offering her the chance to use any VWorks location across the UK. Maria finds this beneficial, as previously she would have to hit the traffic or find a coffee shop between client meetings; now she can catch up on work at VWorks or hit the gym. Maria also enjoys making use of her VWorks member discounts on accommodation and Pub & Grill.
''I thought this would be perfect for me - a shared space, meeting rooms, interactive environment, printing, scanning and of course the gym. It just feels really convenient!''

Interested in joining VWorks? Find out more here.