VWORKS SPOTLIGHT - TONY LE-BRITTON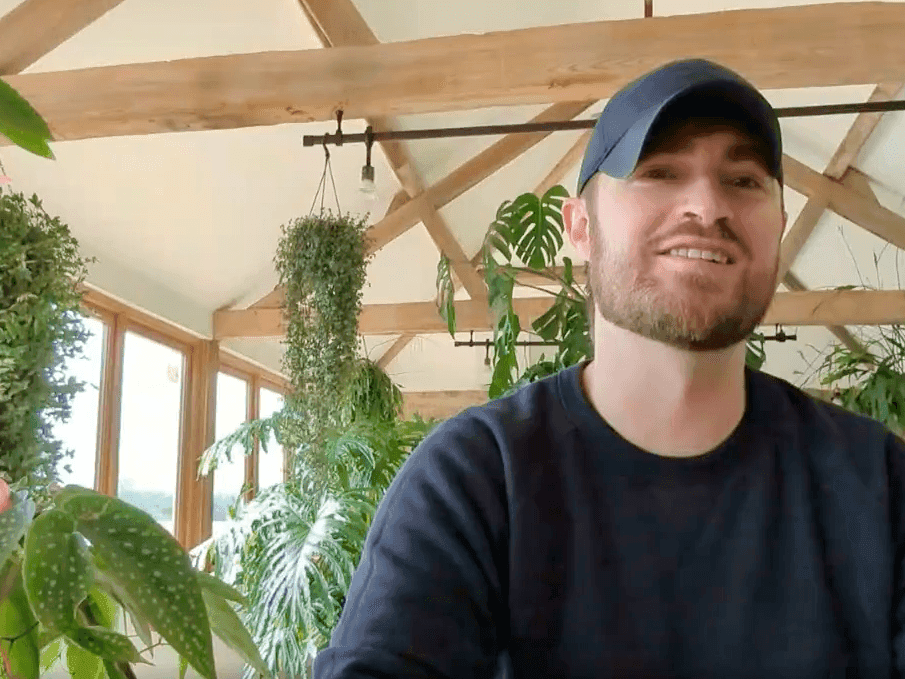 With the pressures of our busy lives, finding an antidote to the stress can be a godsend! BBC Gardeners' World feature, shop owner, and self-proclaimed plant obsessive Tony Le-Britton, spoke to us about the benefits of having plants around, and how anyone can do it!
Tony has quickly gained a large following on Instagram where he shares his rare plant collection, and stress-busting slow motion videos with his 84k followers. Finding out that Tony had a greenhouse in his spare bedroom, and a jungle in his living room, interviews from major news outlets started flooding in; leading him to being featured on BBC Gardeners' World. He recently launched his brand-new shop and immersive green space – Not Another Jungle – in Northampton, that is attracting the green-fingered from all over the UK, and abroad.
Growing up in Newcastle with a rich heritage of gardening and growing their own food, and alongside keen gardeners like his grandparents, Tony has been passionate from a young age. Tony says "It definitely gives you a nurturing side, teaches you patience… and just to sit and enjoy." He continued "From a young age I was quite an entrepreneur with my plants. Ten years old I got my own allotment… with a greenhouse on it… a little paraffin heater, so I could start plants way before the garden centres were doing at that time… I made hanging baskets and I asked my Nanna when the garden centres had them ready. I did mine a few weeks before, and [at ten years old] I went around everyone's doors… selling my hanging baskets to people."
Speaking on the benefits of having plants around, Tony says: "Gardening is true escapism… whether you've got a balcony, a window in an office, or a 10-acre garden, you get amazing benefits from plants… It relaxes me, it makes me feel really grounded… it's our innate connection to nature that a lot of us miss out on".
On keeping healthy plants, Tony says "You need to find a plant that initially fits either the garden, or the [indoor] space you've got. Find something that suits the light, the heat, also your amount of time you can spend on it." He continues… "Plants want to live, they want to thrive. Give them the basics of light, and water – they're good… Initially [get] the right plant for the right space."
Check out our full interview with Tony, below, and hear about Tony's plant-searching adventures in the Amazon, and the benefits that having plants in commercial spaces such as offices, can create a healthy and productive environment for workers.
CLICK HERE TO WATCH THE FULL INTERVIEW