LOST & FOUND: UNUSUAL THINGS LEFT BY GUESTS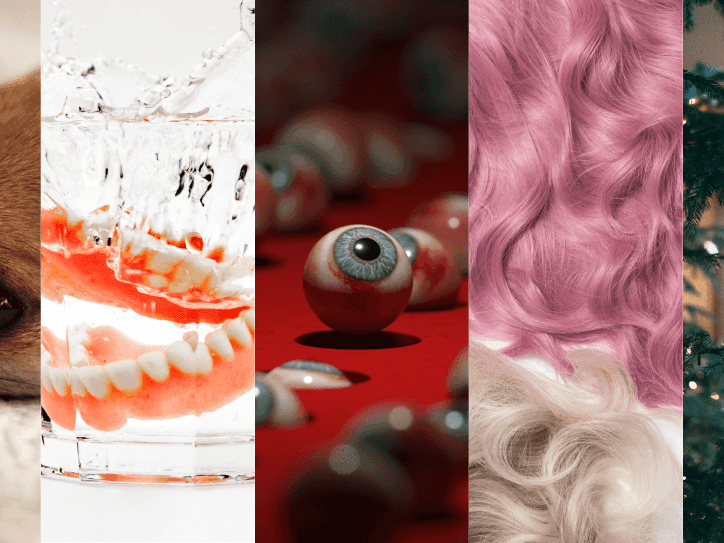 Have you ever experienced that heart-stopping moment when you realise that you've left your precious belongings behind in a hotel room? Well, join the club of forgetfulness because you're not the only one. While everyone's got a tale of "Oops, I forgot my toothbrush" or "Where is my phone charger?" as they dash out the door to check out, there have been more interesting items left behind.
With 33 hotels across the UK and many guests who visit from all around the world, you can believe we've seen some interesting items left behind in our hotel rooms! Some hilarious, some cheeky, and some utterly baffling. These lost items tell stories of adventure, passion, and sometimes plain old forgetfulness (like a set of teeth).
Imagine when our hotel staff found a Madonna costume left behind. The team that came to turn the room over thought they'd missed their chance to get a selfie and autograph from the Material Girl, herself! Or the time a glass eye was discovered by the hotel staff in our Aberdeen Hotel who knows what the last guest was keeping an eye out for!
Let's take a fun journey through some of the most bizarre, peculiar, and surprising things that guests have left behind in our hotel rooms:
What's in our Lost and Found?
Do you recognise any of what has been left behind?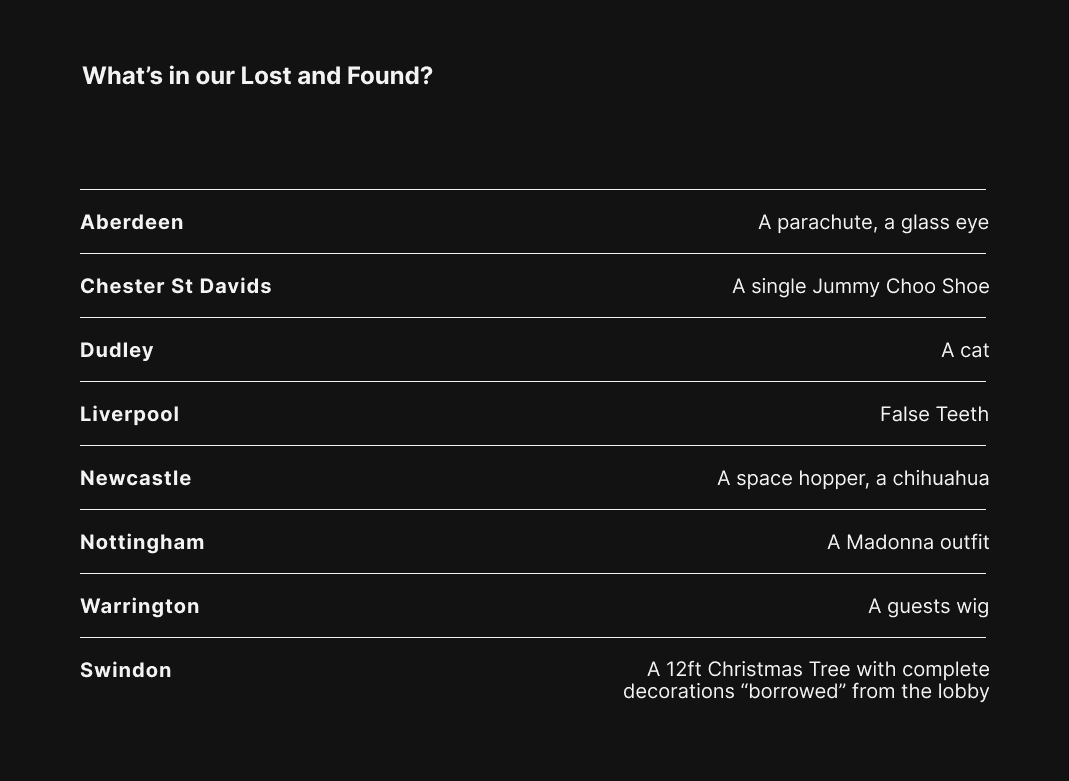 Not to worry, we are not in the business of hoarding lost goodies. Some people might snatch a piece of mistletoe, but the team at our Swindon Hotel didn't appreciate that the Grinch had come for a festive weekend away! There's not much use for a single Jimmy Choo shoe unless Cinderella will be joining us anytime soon, and there's no need for a parachute in the Village Aberdeen Hotel when the elevator is perfectly functional. As for the furry little friends, as much as we would love a hotel pet, both were quickly reunited with their relieved owners!
Has this treasure trove of lost and found made you want to dive into an escape? Well, start your adventure at Village hotels, where we can promise you a clean room without false teeth under the pillow. But please, before you hand back the keys, just give your room a once-over. You never know what you may have left behind! Discover more with the booking revolution today!