Village Green & Community
VILLAGE GIFT 165 BREAKS TO CARERS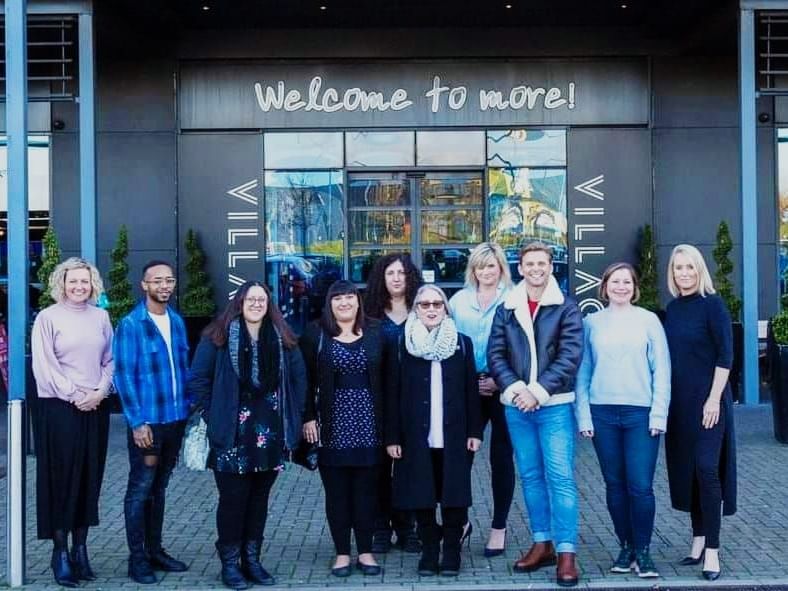 As part of our Village Green community initiative, we are delighted to share an update on our latest partnership with Carefree. As part of their 'break-maker' programme, Village Hotels is committing to provide 1,000 free hotel stays to carers, offering much needed respite and a break away from their daily struggles. Guests will be able to take advantage of the full Village Hotel Club experience with access to our extensive leisure facilities, Pub and Grill and on site Starbucks.
We've now gifted 165 breaks to carers as part of our partnership with Carefree! Take a look at our carer feedback.
Georgina - Village Hotel Bournemouth
"The entire experience from booking to email confirmations, the hotel and facilities, travelling there and checking in and out was just so effortless and care free. It was the most perfect break that we never thought we would get. We loved having time to relax, catch up on sleep and put ourselves first without having to worry. It truly is the best gift to receive. We just want to thank you all so much for giving this experience to us. Life can definitely get overwhelming and our priorities and well being as Carer's get overlooked so often that to have an opportunity to make us the priority for a night or two was simply amazing!''
Jayne - Village Hotel Bournemouth
''The hotel was lovely and so were the staff. It was nice to have the freedom to do what I wanted'' KULSUM - VILLAGE HOTEL WIRRAL ''Lovely hotel. Friendly staff. Breakfast included. Time out… It's a lovely and generous idea. Never heard of anything like it before. To give a career time out means more than anyone can imagine. Hope more organisations, not just the hospitality industry would recognise this need.''
Patricia - Village Hotel London Watford
''Oh my, where to begin. The hotel was fab and really accommodating. I was able to visit with my daughter who lives a long way from me, she shared the break and we were able to do some lovely things together. I feel like I have more room in my head to think clearly. I'm rested and ready to take on the world again. I can now see things more clearly because I was out of the situation and could look at things from outside if that makes sense. I'm so greatful to have had this opportunity. It means a lot and has made me very happy. Thank you so much for this, I have memories that will keep me uplifted. I was glad to come home to my autistic twins with a smile, and they were happy that I was happy. Things had been hard for a long long time. Thank you so much I have loved every minute.''
Village is delighted to be partnering with Carefree to support this fantastic cause. We're proud to be #CarefreeBreakmakers, offering short breaks at our hotels across the UK.
Gary Davis, CEO of Village Hotels said: "At Village, we are committed to having a positive impact on the communities we operate in, both environmentally and socially. Initiatives such as this fit perfectly with our Village Green commitment, enabling us to make a real difference to the wellbeing of carers whose own mental and physical health is so often sacrificed as part of their caring role."
Here's to the next 165 and beyond as we work together to give unpaid carers across the UK the much needed break they deserve.