IN THE SADDLE WITH VILLAGE: LEEDS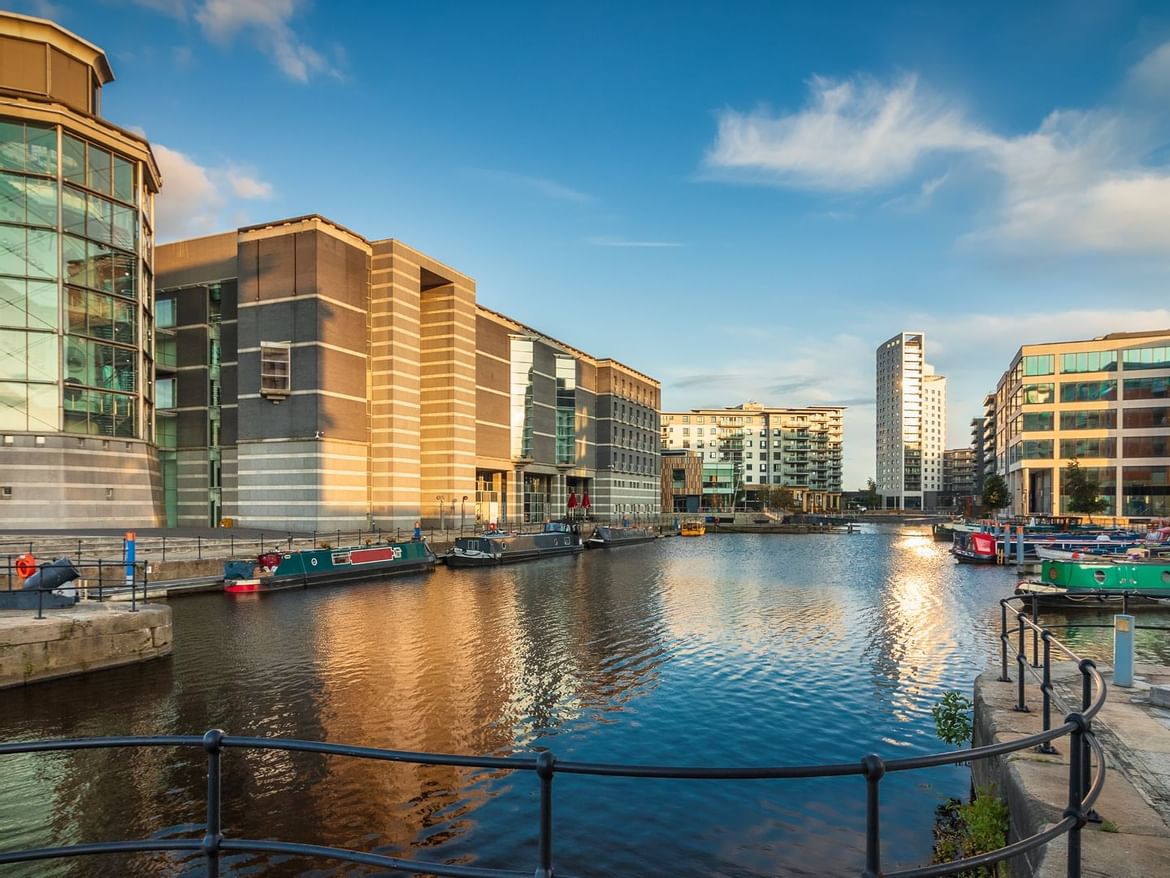 The interest in cycling has increased dramatically over the past few years, and it's easy to see why. Not only is it a healthy pastime you can enjoy with friends – it's benefitting the environment
too! The UK is great for cycling holidays. Whether you're a casual or avid cyclist, there's a route to suit everyone. The city of Leeds is particularly popular with cyclists. Several main roads have designated cycle lanes leading in and out of the city centre, making cycling around Leeds very easy. Plus, there are countless routes to choose from with plenty of sightseeing opportunities.
Need inspiration? Here are three routes to help you explore while on your Leeds cycling holiday.
Aire Valley Towpath
This route comes in at 14 miles, full of history and stunning views. Without stopping, it's just over an hour ride. However, you'll definitely want to stop to take in the sights! Starting in the city centre, you'll head west along River Aire. As you go, you'll be surrounded by the industrial history of Leeds. If you fancy learning more about this history, you can pop into Leeds Industrial Museum at Armley Mills. After taking in the sights of canal boats docked at the marina, you'll reach Salts Mill. This grand building used to be a working mill, but now it's a registered UNESCO World Heritage Site. It has everything you could want and more – from art exhibitions, shops, and plenty of places to eat! From here, you can head back the way you came for another hour-long cycle. But, if you've eaten too much, you can always pop back to Leeds city centre on the train.
Northern City Loop

For those wanting to explore more on their Leeds cycling holiday, this route is for you. Covering the north of Leeds, this loop will take you on an hour and a half adventure, coming in around 15 miles long. Starting at Leeds Town Hall, you'll head west towards Kirkstall. Continuing northward, you can stop at Kirkstall Abbey and House Museum for a dose of local history. Next, you'll travel past Leeds Beckett University and through Weetwood – the home of Village Hotel Leeds North. You can stop in for a bite to eat at our Pub and Grill to help you on your way. Now heading east, you'll continue through Moortown towards Tropical World, Leeds' Zoo. After saying hello to the animals, you can explore the surrounding gardens and Roundhay Castle. From here, it's south back towards the city centre.

Over the Lines Way
This route is excellent for a mix of history, city life, and nature. You can enjoy this route for nearly 2 hours, which comes in just over 22 miles. Starting at the Royal Armouries Museum, you'll travel south along River Aire until you reach Thwaite Watermill. This is one of Britain's last remaining water-powered mills and a must-see for tourists. After snapping some pictures, follow the river, and you'll join The Lines Way. This popular route is a staple for Leeds locals and suits pedestrians and cyclists alike. Set out of the city, this route is signposted to keep you right. You'll loop back towards the city centre by taking the route to Garforth. As you do, travel through Temple Newsam to try their Go Ape experience for adventurous explorers!
With this inspiration in mind, we hope you'll consider exploring Leeds from your bike's saddle. For more information on cycling around Leeds, check out this information from the council's
website. The summer holidays are fast approaching and, with so much to do, a Leeds cycling holiday is a great option. We've got you covered with Village Hotels in both the north and south of Leeds. If you're interested in staying overnight or learning more about what Village Hotels can offer, click here.