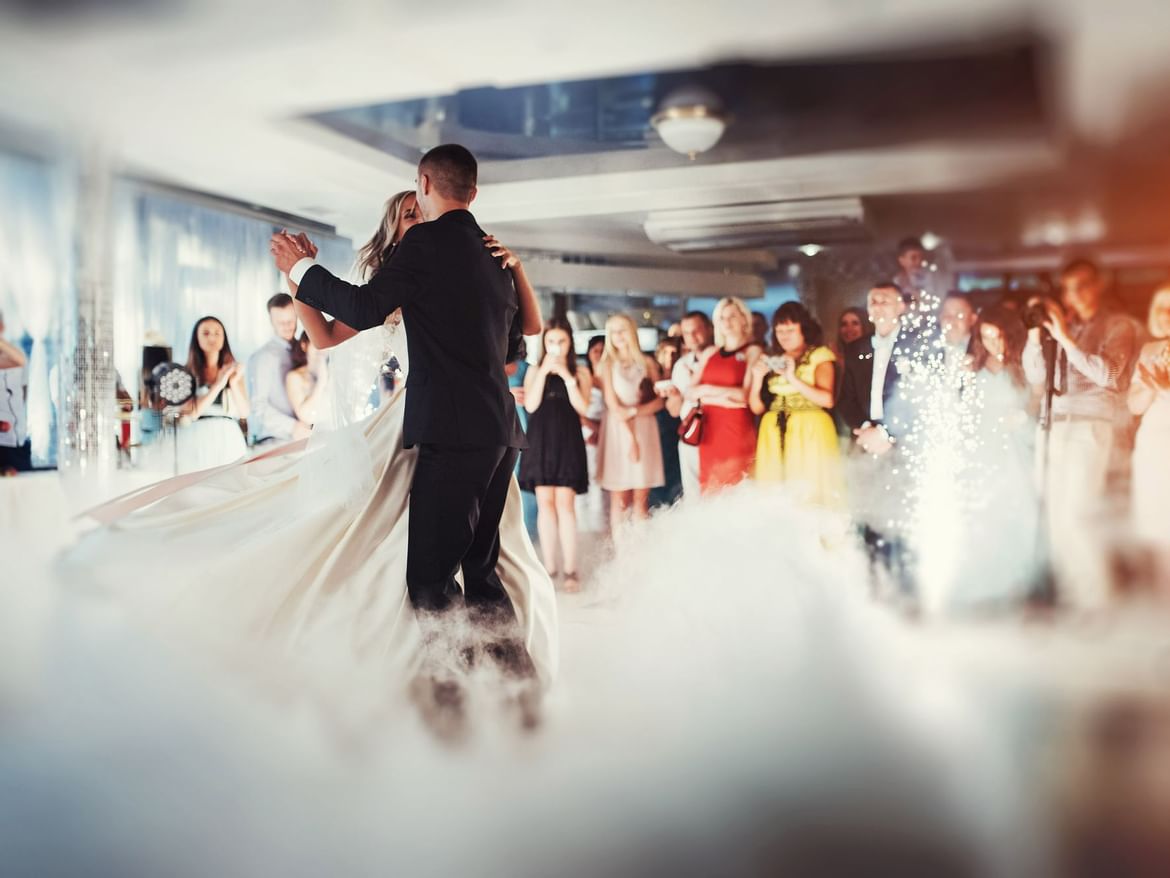 Planning your wedding? We've put together a list of things people often forget to consider ahead of their big day? Was there some kind of snag that could have been avoided with a bit of foresight? Or did they perhaps have a post-wedding light bulb moment and think 'I wish I had done that'?
''What date should we have our wedding on?''
Picking an ideal date to say 'I do' can be a daunting task. When choosing your ideal wedding date, you may want to consider where this date falls. For example, during popular periods such as Christmas or Easter, travel prices can skyrocket. And on particular occasions, you may also find that costs for certain items will rise. For example, do you plan for roses to feature heavily in your wedding? The cost of flowers soars in the lead up to Valentine's Day on February 14th. It's also worth being aware of major events taking place on the day of your wedding. Is your wedding the same day as the final of a major sporting event for example? These dates may be ones to avoid if you don't want several of your guests glued to the TV at the hotel bar! Finally, a wedding the day after a general election or major political decision may be best to avoid if you'd prefer the conversation to be about the big day – instead of the big result!
''I'm worried something will go wrong and I'll be out of pocket''
What would you do if the catering company you hired for your wedding went into liquidation? Or even worse, if it went into liquidation just a few weeks before your wedding? A situation like this is difficult to fathom however for many couples around the world, this has been an unfortunate reality. Wedding insurance may not be a cost that you consider when you're dreaming up your big day, however, it really deserves to be right up there on your priority list – next to the venue and wedding dress. Having insurance in place will give you peace of mind – and not to mention, save you pennies should you have to make any last minute alternative arrangements.
"What if the guests arrive late and interrupt the ceremony?''
Whether your guests are within walking distance to the venue or are travelling from far and wide, it's common courtesy to provide directions. Whilst looking up various routes on Google Maps can be a great starting point, it's probably best to avoid relying heavily on technology on one of the most important days of your life. After all, you wouldn't want to be sending your guests to a dead-end or even worse – the wrong country! So, whether your wedding is going to be in Boston (England or Massachusetts), Perth (Scotland or Australia) or Glasgow (Scotland or Montana), avoid the potential blunder and make sure to personally verify the address and directions. And for those hard-to-find idyllic spots, why not reference a nearby landmark?
"How will I know if my wedding guests have allergies or other dietary requirements?''
So you have the catering all sorted and then find out on the day of the wedding that your best friend's fiancée has a nut allergy, your godmother who you thought you knew very well has an egg allergy and your teenage cousin has decided to become a vegetarian – nightmare. Encourage your guests to notify you if they have any allergies or dietary requirements in advance so that you can arrange alternative options. Making alternative arrangements will not only keep those rumbling tummies at bay but your guests will greatly appreciate the gesture.
"How can I prepare for the unexpectted?''
You were all dressed up on the morning of the wedding and you decided to enjoy a quick cup of tea (or something a little stronger) before you left. Next thing you know, it's all down your suit. Or perhaps part of your wedding dress gets caught in the car door whilst you eagerly depart for the church, leaving a visible tear. Whether you're the bride or groom, last minute clothing mishaps can happen. However, if you're prepared, then you won't need to stress. Get together an emergency kit to deal with any small problems. For example, tape, safety pins, plasters, needle and thread, stain remover – you name it! So there you have it, those are our useful tips to help your big day run smoothly so that you can concentrate on the joy of getting married.