Village Green & Community
VILLAGE GOES GREEN FOR INTERNATIONAL BIODIVERSITY DAY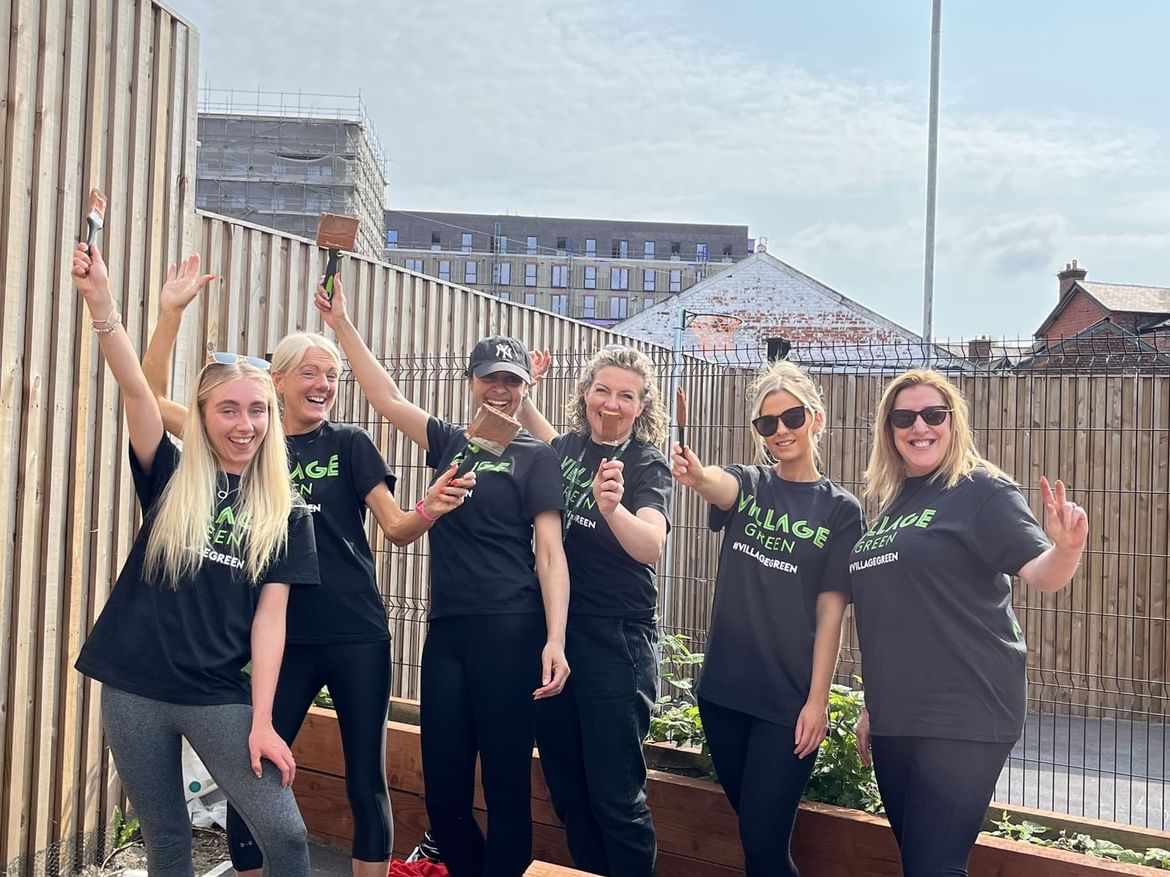 In celebration of this year's International Biodiversity day, we launched our very own 'Be Green Day 2023'. Last month our teams had the chance to take a step out of the everyday, to partner up with some incredible local organisations - right across the UK, with all of our 33 locations and central office teams getting involved.
As well as supporting our wider sustainability goals, Be Green was an opportunity for our teams to get involved in a range of activities that support sustainability and biodiversity. From planting flowers and memorial gardens at some of our hotels, to sponsoring a local beehive project and volunteering with local community gardens… our teams had a great day! Check out some of the activities we got involved in…
The Hotel Central team at Warrington Youth Zone
Our Central Office team loved getting stuck in with some garden painting at Warrington Youth Zone's community garden. Warrington Youth Zone is part of a wider network of the 'OnSide' community initiatives, with 21 locations across the UK. Youth Zones provide fantastic facilities to learn, create and grow for young people from any background across the UK. With state of the art facilities and activities such as gyms, language lessons, cooking classes and more, the Youth Zone's ethos is all about providing younger generations with 'somewhere to go, something to do and someone to talk to'.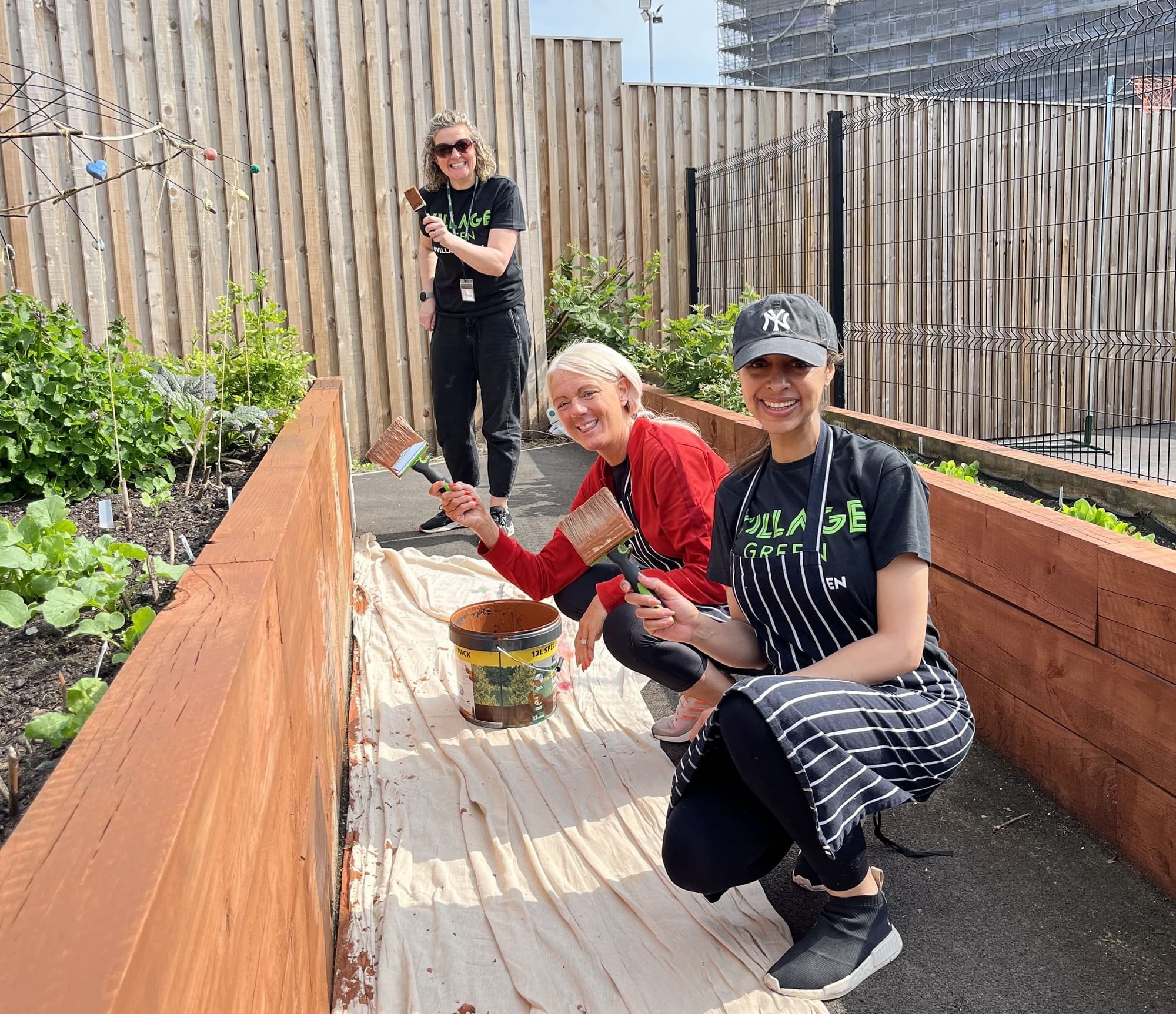 Our Finance team at 'Belong' Care Homes in Warrington
Gardening gloves at the ready! Our team also enjoyed planting flower beds at Belong, a local care home also in Warrington. Belong Villages is a non-for-profit organisation that provides care to those in need as well as creating a vibrant community hub with a range of services to offer a 'home for life'. From essential care services and experience days, to the bistro, hair salon and more! It was great working with Belong and we loved sprucing up their garden.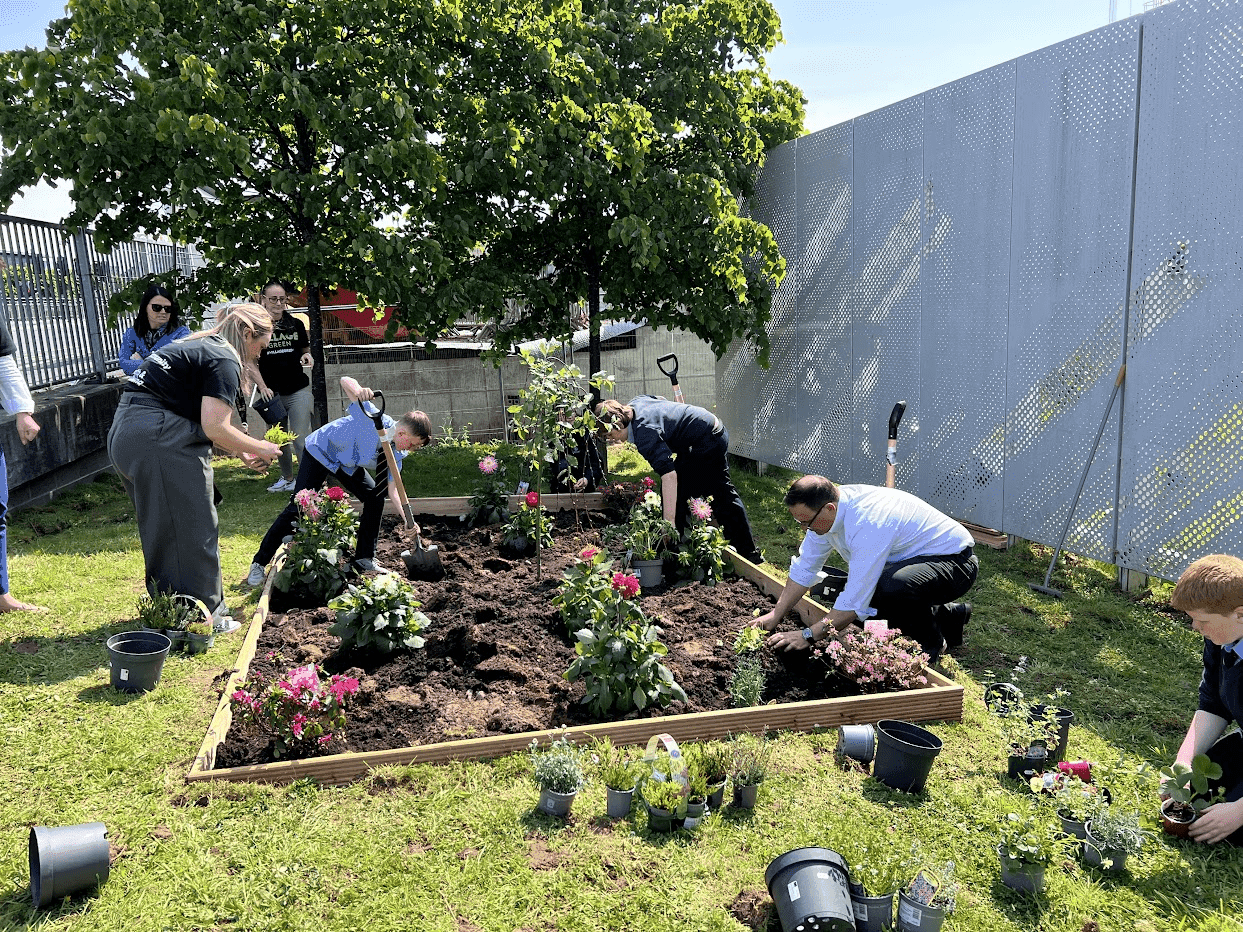 Village Hotel Swindon's bug hotel

Our team at Village Hotel Swindon created their very own bug hotel within the hotel outdoor space. Let's hope we get some 'check-ins' sometime soon… We give it 5 stars!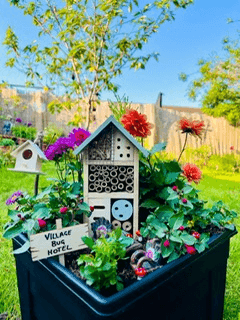 Village Hotel Farnborough community gardening with #CMPP

Over in Village Hotel Farnborough… our team helped out at a local community garden in partnership with #CMPP, an award winning social enterprise that connects businesses with communities through volunteer projects. Throughout the day, our team tackled various tasks from weeding and grass cutting, to restoring garden railings.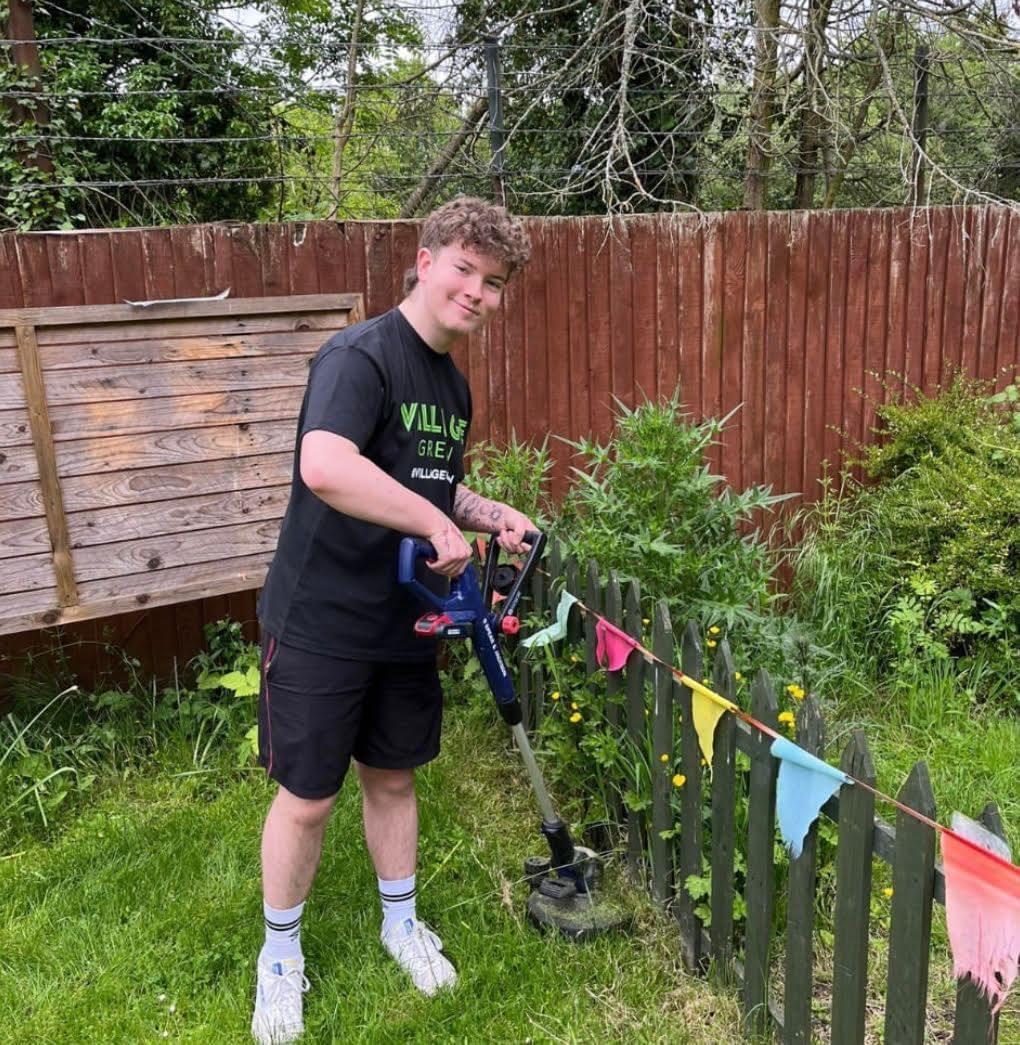 On-site at our 33 Hotel locations
There was lots of fun to be had for our team members who couldn't get out to a community project! As well as designing on site gardens at some locations, we launched our very own sunflower growing competition. We will be keeping an eye on our sunflowers and gardens as they flower throughout summer.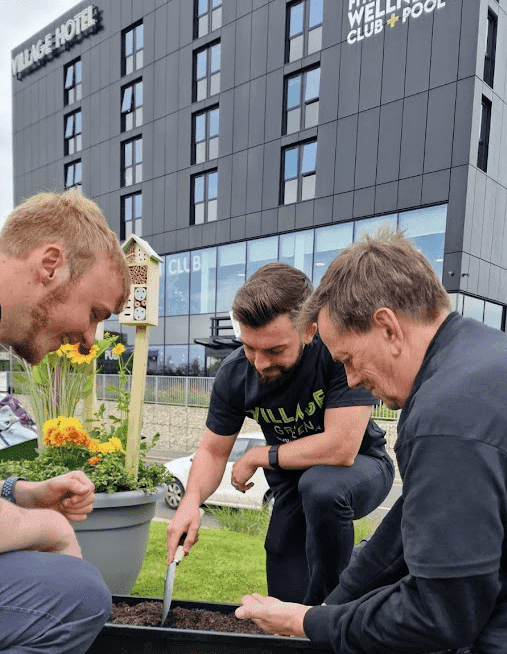 Our 'Be Green' day was a great success and the perfect opportunity for our staff to gain a wider understanding of what biodiversity is all about.
Katie Hammond from our marketing team commented that 'I loved getting involved with gardening at Belong Warrington. It was great to get out of the office and support International Biodiversity Day. Taking time out in nature is great for our wellbeing and we felt a great warmth & positivity from the staff at Belong who were so grateful for our help'.
Through activities like this and wider initiatives as part of our Village Green commitment, our aim is to have a positive impact on the communities we operate in and the teams who work for us. Find out more about Village Green and read more community stories here.