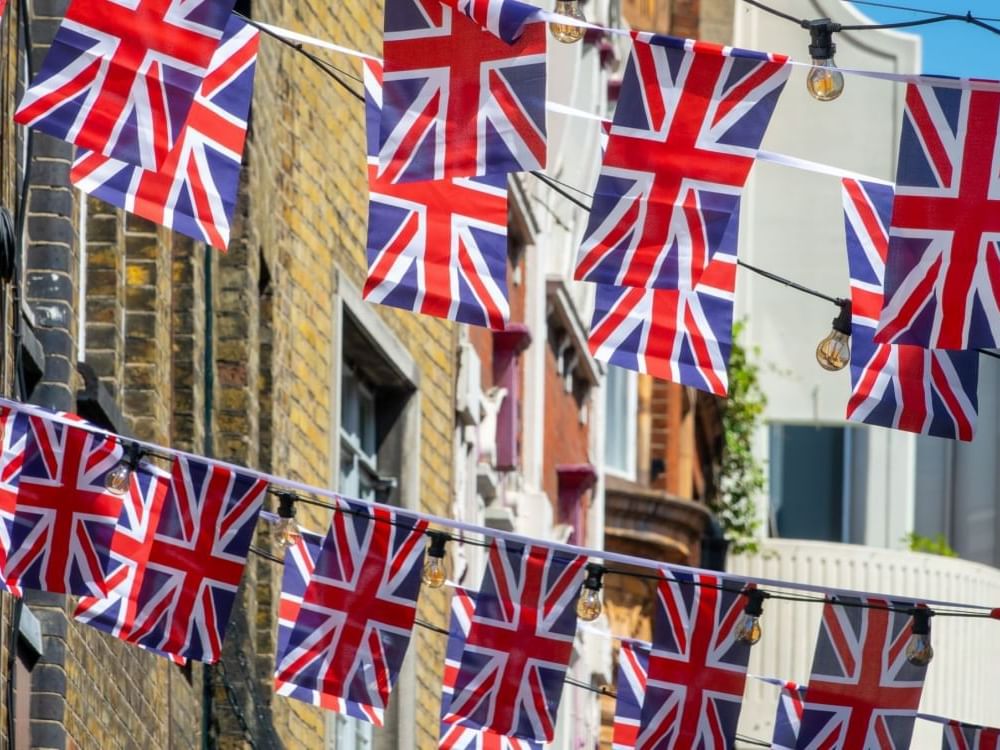 The spring nights are getting longer and we're very much looking forward to the bank holidays and long weekends coming in May; there's the early May bank holiday on the 1st , the Spring bank holiday on the 29th , and an extra bank holiday for the King's coronation on the 8th . This means there's plenty of time to relax and enjoy yourself! If you're struggling for ideas, don't worry! We're on hand with bank holiday break ideas for across the country! Read on for staycation inspiration…
Sing for the King

Start May off with a bang with Bristol's 'Sing for the King'. This event will be held at Bristol Cathedral on Monday 1st May at 3pm. It's an entirely free live event dedicated to King Charles III's coronation and Bristol's 650th birthday. You can expect to hear songs like Zadok the Priest and The Mountains Shall Bring Peace belting across Bristol during the early bank holiday. If you're planning to attend this event, why not make it a long weekend? You'll easily find enough to entertain you as Bristol has so much to see and do. You can absorb the local culture at Bristol Museum and Art Gallery, picnic at Castle Park, or visit the animals at Wild Place Project. Book a stay at our Bristol Village Hotel and get exploring!
Coronation celebration

If you pride yourself as a royalist, you must visit London to celebrate the King in style. The coronation procession will travel through the streets of London on Saturday 6th of May – an event you simply can't miss. Thanks to the coronation, we get another bank holiday on Monday 8th of May. This means you can opt for a long weekend to see all the sights of London. From shopping at Covent Garden to learning all about history at the British Museum, there's so much to see and do! Besides specific events that are in the calendar for May remember there are hundreds of shows on in London's famous West End if you want a night at the theatre, too! Book a stay at our London hotel to rest your feet after a long day of sightseeing.
Hay Festival

This event is hailed as the world's biggest and best literary festival. It runs from the 25th of May to the 4th of June and is full of inspirational talks, live music, and live radio recordings. It's the perfect way to spend your late May bank holiday for a motivating long weekend. You could turn your weekend into an adventure by going on a road trip. Hay Festival is held in Hay-on-Wye, an hour-and-a-half drive from Wales's capital Cardiff. You could explore the city one day and attend the Hay Festival on another while exploring the Welsh countryside. Take a look at our Cardiff hotel for the latest offers for the perfect bank holiday break.
Edinburgh International Children's Festival

Finding activities to entertain your children can be a chore. However, you won't have to worry about this when attending the Edinburgh International Children's Festival. Beginning in 1990, this festival has blossomed into a week-long event showcasing the best of children's theatre and dance. It runs from 27th May to the 4th June and is suitable for toddlers, children, and teenagers alike. Plus, if you're looking for a place to rest your head during the late May bank holiday, look no further than Village Edinburgh.
Manchester Flower Festival

For those looking for Instagrammable May bank holiday ideas, look no further than Manchester's Flower Festival. This event runs from 26th to the 29th of May, making it the perfect fit for a May bank holiday long weekend. You can see the sights of Manchester while wandering along the Flower Trail or visit larger displays at Circle Square, Deansgate Square, First Street, and NOMA. The Flower Festival isn't just flower installations; it's full of entertainment, live music and outdoor dining. What's more, it's completely free! Make your weekend perfect by booking in at our Manchester hotel.

Enjoy!
There is so much to do during the May bank holidays. If you're looking for a city break, look no further than Village. Our hotels have everything you need for the perfect bank holiday treat. Check out our offers page to find out more and join Booking Revolution today!