Village Green & Community
VILLAGE TACKLE PLASTIC WASTE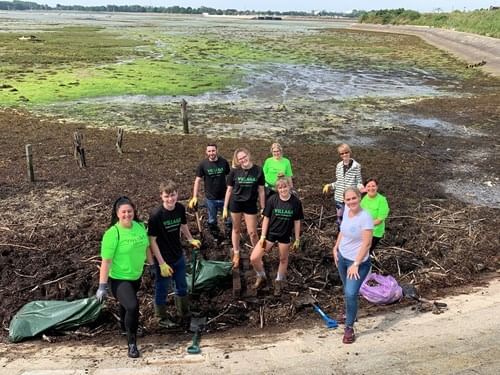 This week our Village Hotel Portsmouth team headed out to Farlington Marshes with Final Straw Solent to clean up hundreds of tiny plastic pellets, known as nurdles that had washed up on the shores.
Nurdles had not been seen in the Portsmouth area before, until May 2019 when our team headed out on a routine beach clean, and discovered the tiny pieces of plastic which pose a threat to wildlife and marine animals. The tiny pellets never disappear from the ocean; they just get smaller and smaller, and soak up pollutants that make them toxic. Wildlife and marine animals often mistake nurdles for food and fish eggs, which extends the damage further up the food chain.
Our team were not afraid to get their hands dirty, and sifted through the sand to collect hundreds of pieces of plastic to make Farlington Marshes a safer place for the wildlife. Our General Manager, Mike has pledged to support Final Straw Solent in cleaning up the local area and solving the problem. We're so proud to work to work together to contribute to a Plastic Free Portsmouth as part of our Village Our Community initiative which aims to give back to the local community.