Village Green & Community
VILLAGE PARTNER WITH CAREFREE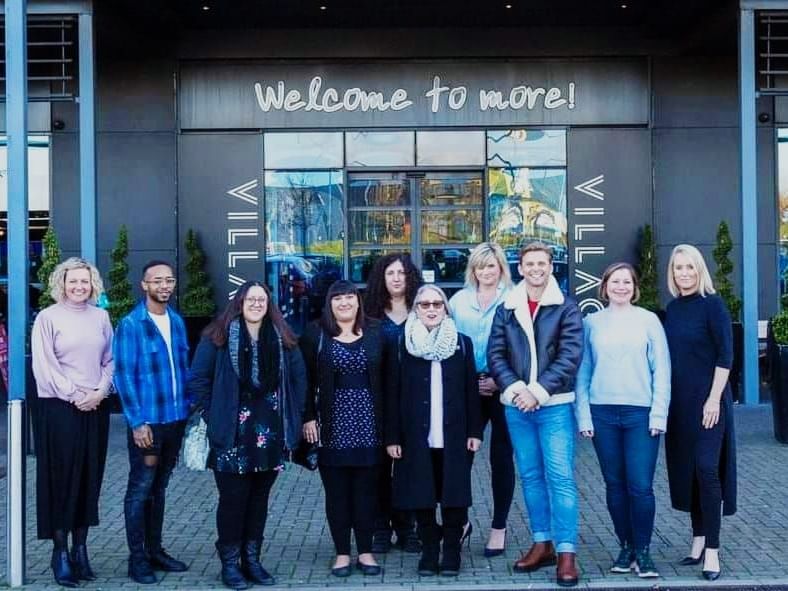 As part of our Village Green community initiative, we are delighted to announce our latest partnership with Carefree. As part of their 'break-maker' programme, Village Hotels is committing to provide 1,000 free hotel stays to carers, offering much needed respite and a break away from their daily struggles. Guests will be able to take advantage of the full Village Hotel Club experience with access to our extensive leisure facilities, Pub and Grill and on site Starbucks.
What is Carefree?
Motivated by their own experiences and recognising that a short break can be life-changing for a carer, brothers Charlie & James Ricketts started Carefree back in 2016, intending to support unpaid carers. This fantastic cause has continued to grow - fast forward to 2019, and Carefree has won a multitude of awards, including Breakthrough Charity of the Year, multi-year funding by the National Lottery Community Fund, the Postcode Innovation Trust and the Sustainability prize at the Skift Innovation, Design and Experience Awards, which celebrate "the big ideas defining the future of travel."
So what's it all about? With little possibility of generating an income of their own, a break becomes an unaffordable luxury for unpaid carers. Nearly half of all carers haven't had any time off in the last 5 years. Carefree have designed an online platform, which offers short breaks at minimal cost for full-time unpaid carers in need of some time off. And that's where our partnership comes in!
Carefree CEO, Charlotte Newman believes that designing effective solutions for social care and carers should be a society-wide effort: "Being able to rest is an essential part of what it means to be human. Only through the collective commitment of people, partnerships and technology working together can we build a truly sustainable, national way for carers in need of a break to access time off. Every Carefree Breakmaker, whether they are someone referring a carer, donating a break or providing a part of our tech infrastructure to distribute the stays, is a piece in the puzzle of how we'll make that possible."
Village is delighted to be partnering with Carefree to support this fantastic cause. We're proud to be #CarefreeBreakmakers, offering short breaks at our hotels across the UK.
Gary Davis, CEO of Village Hotels said: "At Village, we are committed to having a positive impact on the communities we operate in, both environmentally and socially. Initiatives such as this fit perfectly with our Village Green commitment, enabling us to make a real difference to the wellbeing of carers whose own mental and physical health is so often sacrificed as part of their caring role."
Village Green - Our Community
You may have heard of #VillageGreen - our community initiative. Our mission is simple, to have a positive impact on the communities we operate in, both environmentally and socially. We strive to be responsible and sustainable members of the community in everything we do, whilst acting as a hub for the local area, where people come together to work out, stay, meet, and play.As part of this commitment, our teams have been involved in lots of community activities over the years - from collecting over 22,000 coats for the homeless at Christmas, getting stuck in with DIY SOS, completing One Million Miles with Sir Mo Farah to name a few! Find out more at VillageHotels.com/village-green.
Watch this space for more updates on Village Green coming very soon!