Village Green & Community
VILLAGE JUBILEE EVENT RAISES OVER £7,500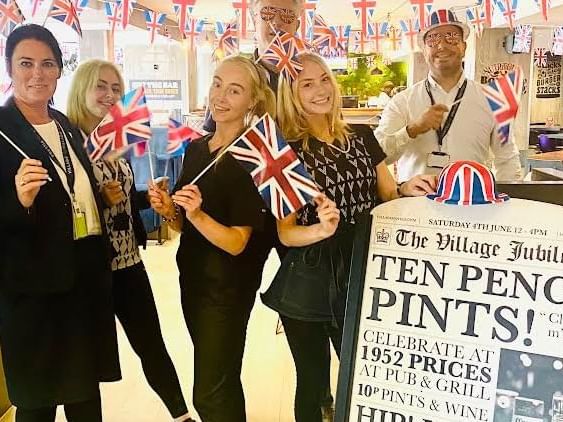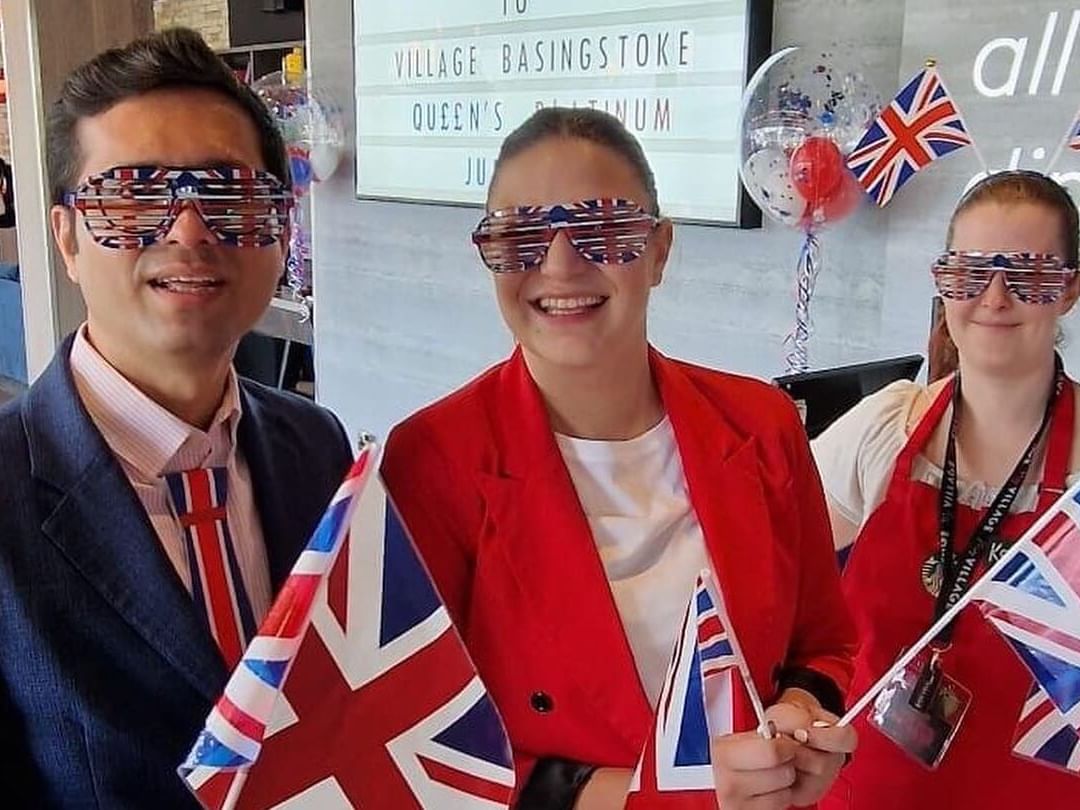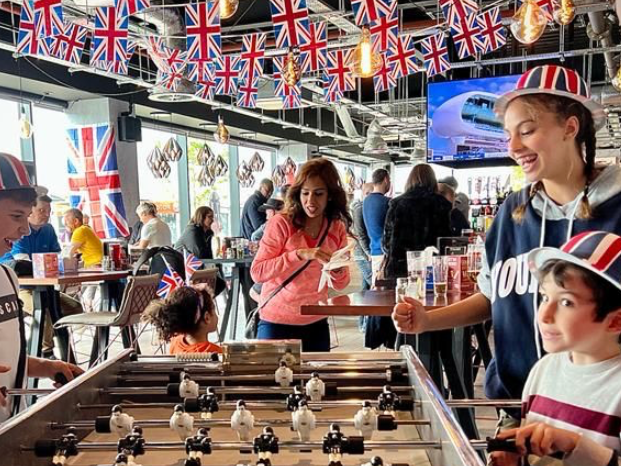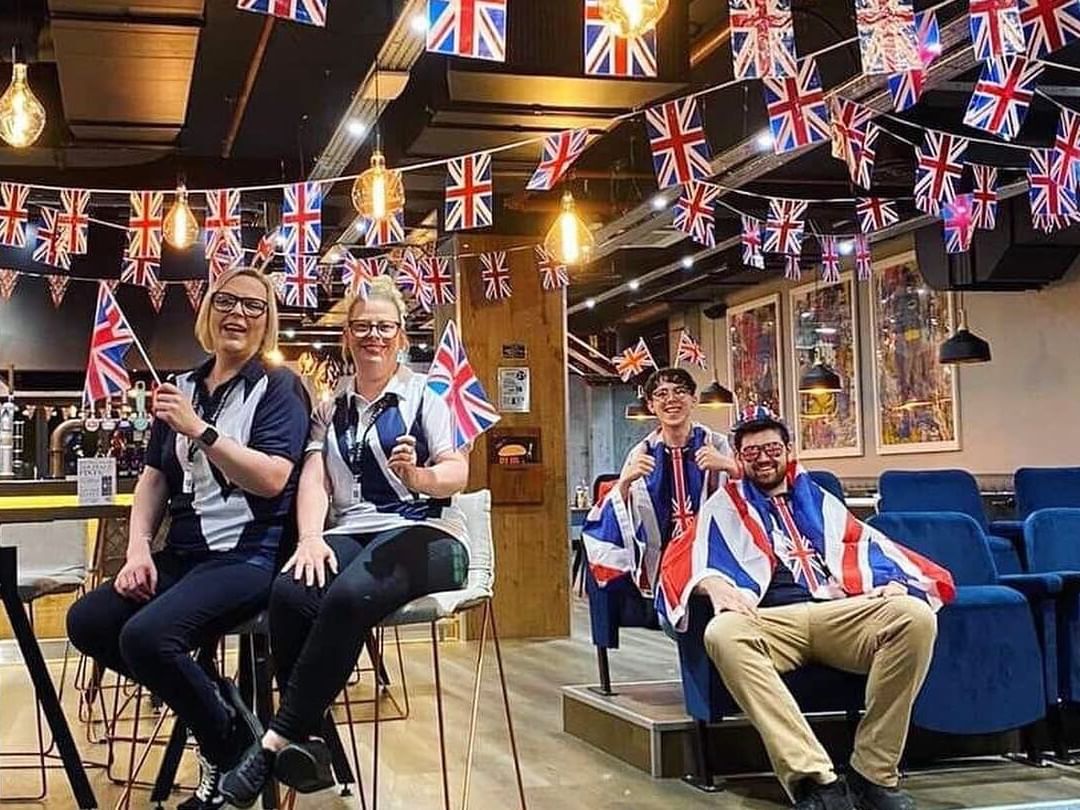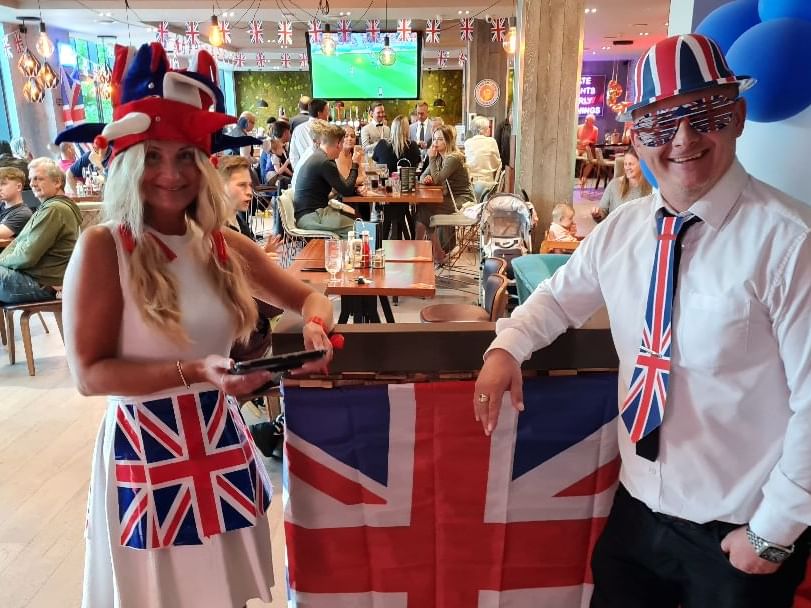 After a celebration fit for a Queen, Village has raised over £7,500 for FareShare charity network as part of their Village Green Jubilee Price Drop event, in celebration of the Queen's Platinum Jubilee!
On 6th February 2022 Her Majesty The Queen became the very first British Monarch to celebrate a Platinum Jubilee - a fantastic 70 years of service, having acceded the throne in 1952! To mark the Jubilee, we enjoyed an extra bank holiday, offering the chance to celebrate this historic milestone with families and friends and Village had a right royal knees up at the Pub & Grill! The UK celebrated the Queen's historic reign in style, with commemorative 50p coins, street parties, Platinum pudding competitions, the Queen's Green Canopy Campaign and the Trooping the Colour parade. At Village, we went right back to 1952 with a Jubilee Price Roll Back in the Pub & Grill. For 1 day only guests took advantage of 1952 prices with a Jubilee Celebration buffet for only 70 pence per person, including 2 drinks (a pint of lager or glass of wine)!
Village Green - Fundraising for local food banks
Village Hotels are a hub of the local community and the team like to get involved in local events and activities. Village have launched a number of initiatives, at the hotel and within the local community, to help achieve their core goals. Understanding the importance of being a responsible business, the Village Green initiative sees each of Village Hotels partner with local charities and organisations to give back to the local community. Their mission is simple, to have a positive impact on the communities they operate in, both environmentally and socially.
As part of Village Green, Village pledged to support local food banks through the Jubilee Price Drop on Saturday 4th June. Guests tucked into a Great British buffet, said cheers to 70 years with pints of beer & glasses of wine, sang the night away with a fabulous Best of Brits soundtrack (think everything from Freddie Mercury and Elton John to Harry Styles and Olly Murs) and the kids loved the Royal Treasure Hunt! …And all for a fantastic cause - with over £7,500 raised for Fareshare charity network. FareShare is a charity that aims to relieve food poverty and reduce food waste in the UK. ''We would like to say a huge thank you to our members and guests who donated and joined us to celebrate the Platinum Jubilee.''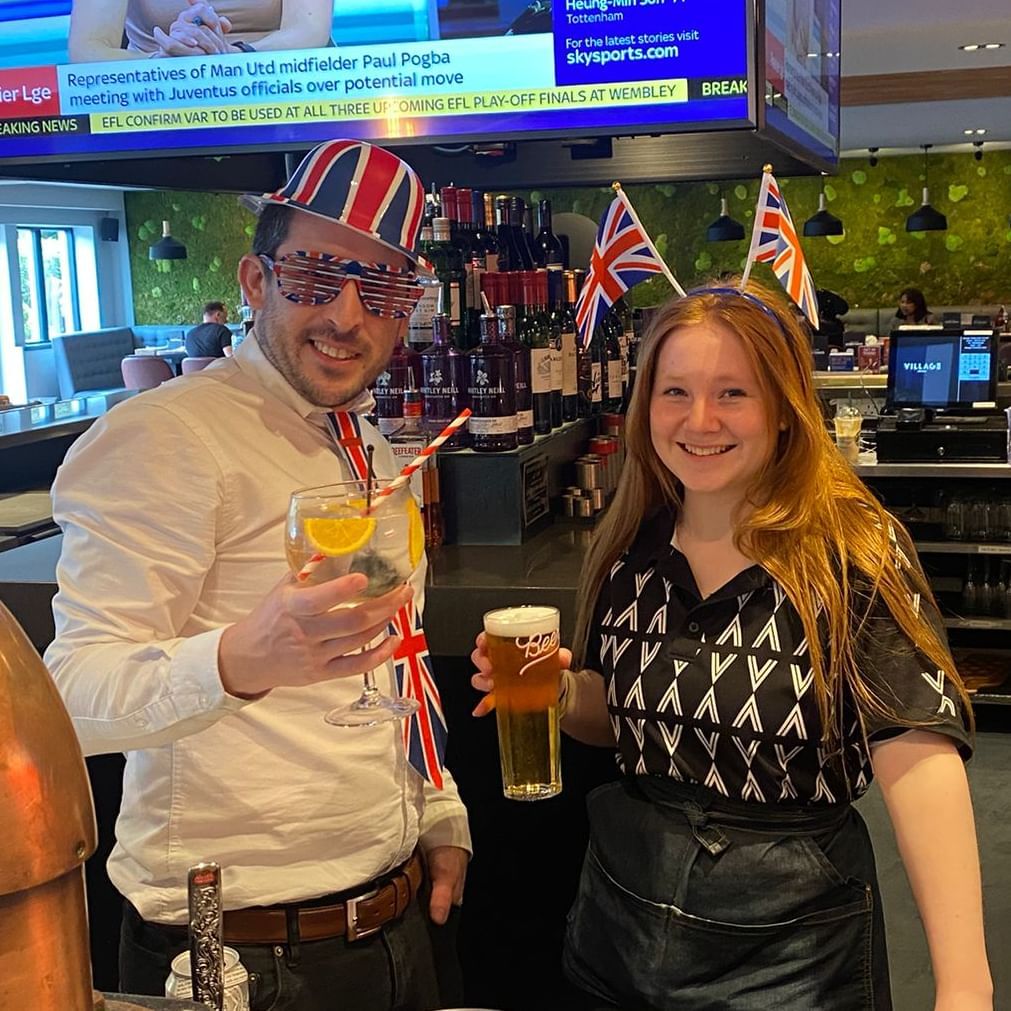 Missed out on the celebration? Don't worry! There's a great line-up at the Pub & Grill this month! Not only can you expect delicious food, and your favourite drinks in the Pub & Grill, you'll be entertained too! From the BOXXER World Title Eliminator on huge screens, to live music on Fridays and Saturdays. Find out what's on.
Find out more about Village Green.