PERFECT LOCATIONS FOR AUTUMN WEDDINGS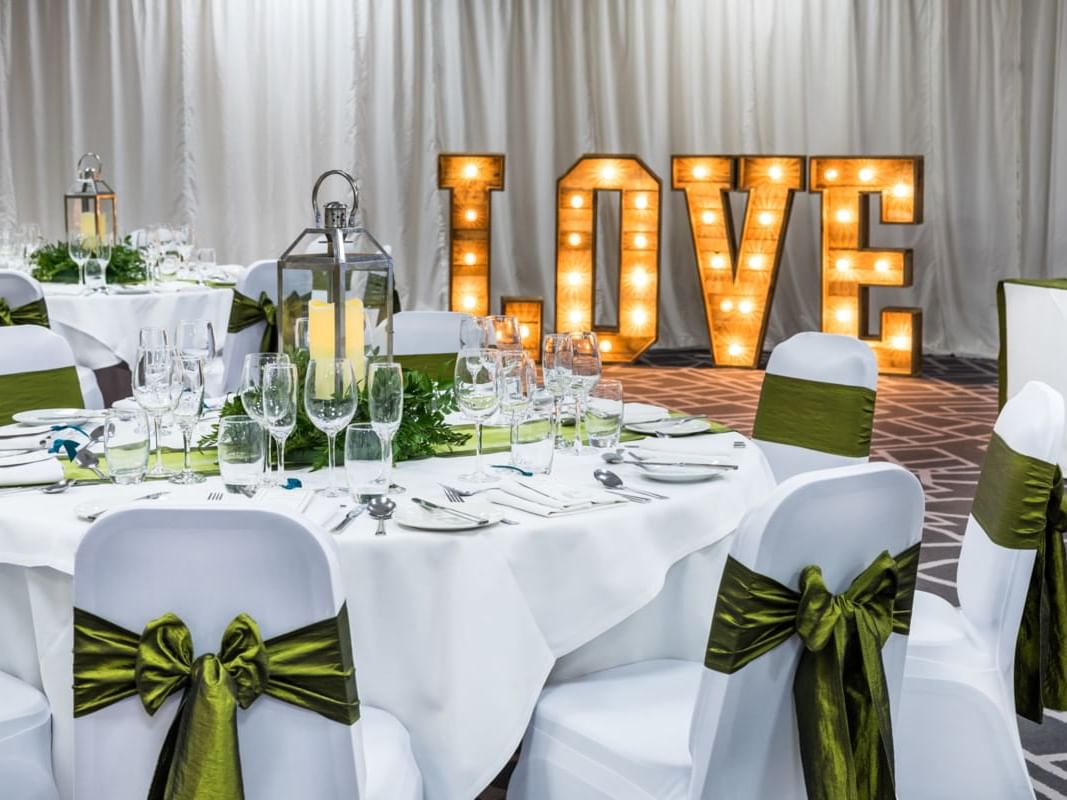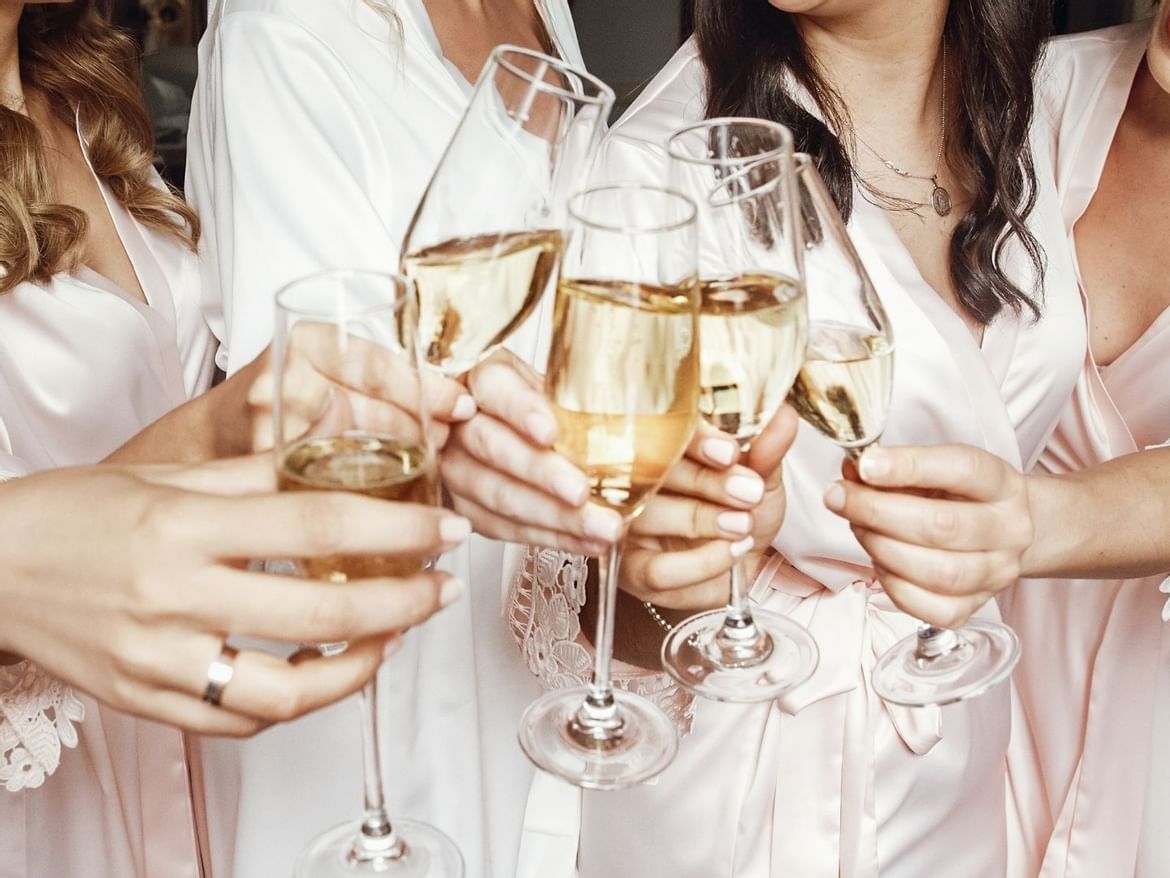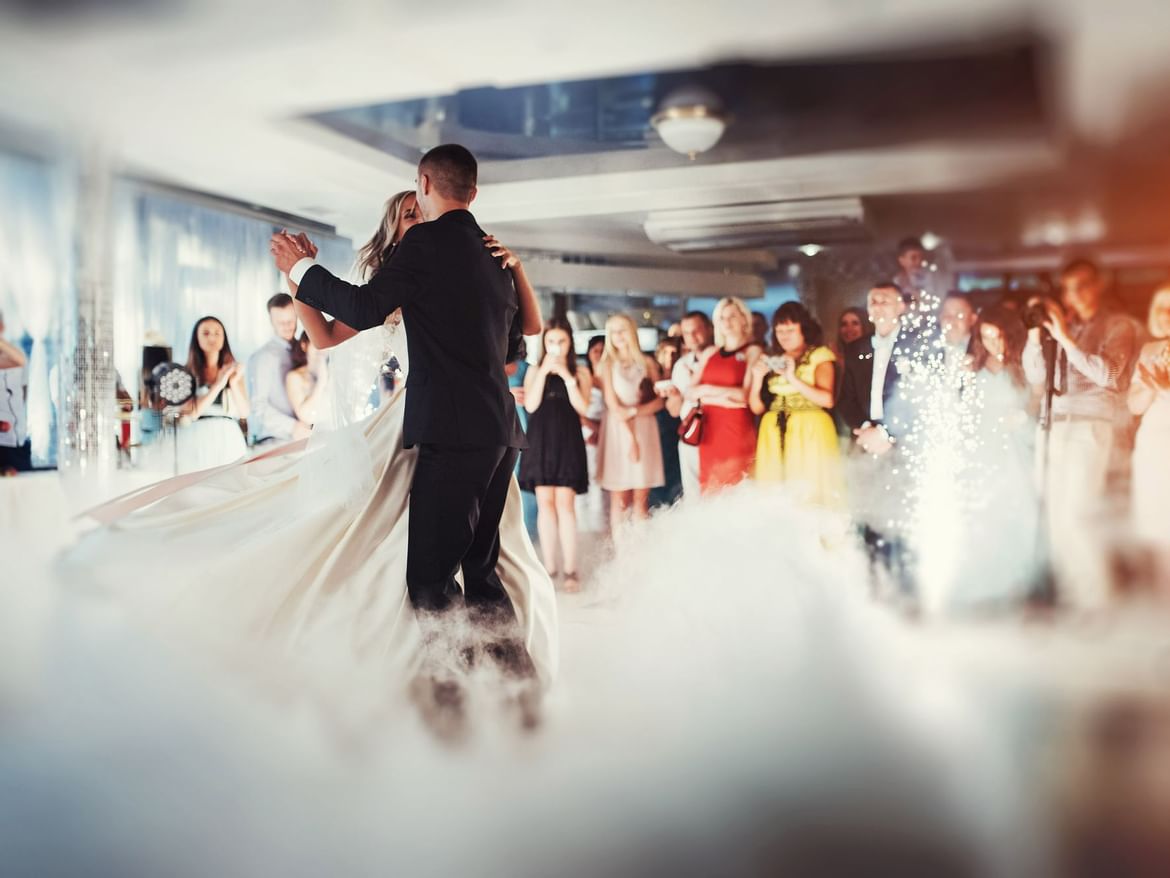 Autumn is a magical time of year. There is a briskness to the air, the ground starts to glisten with morning frost, and the trees transform their leaves into a flurry of reds, oranges and yellows. These picturesque scenes make for the perfect setting for a beautiful wedding. There are countless reasons to choose an autumn wedding. Not only is it a gorgeous time of year, but you'll dodge the summer wedding season. Plus, you won't have to worry about the summer holidays interfering with your plans. Here are some Village location ideas for an autumn wedding to inspire your planning.
Blackpool
Found in the northwest of England, this seaside town is the source of many happy childhood memories. For couples looking for a whimsical day full of fun, Blackpool might just be the spot for you. If you've planned your big day in September, you could get some beautiful wedding pictures during the Blackpool Illuminations.
After celebrating your special day, you can take to Pleasure Beach's amusement park. Blow off steam and chase away the wedding stress on the Big Dipper, or relax while watching the dancers parade around the Tower Ballroom.
Coventry
You might be looking for a wedding location that's full of history and culture. If this sounds like your cup of tea, Coventry is the place for you. Explore its historic buildings, many museums, and beautiful gardens.
One of Coventry's main attractions is St Michael's Cathedral. The medieval part of this cathedral stands in ruins due to WWII bombings. The newer cathedral building, finished in 1962, has a beautiful collection of stained-glass windows. From the beautiful colours of the glass to the beautiful autumn sky, you'll definitely feel the magic of Coventry for your wedding!
Edinburgh
For those with Scottish ancestry, you'll want to celebrate this at your wedding. There's no better way to do this than hosting your wedding in the Scottish capital. The old town is recognised by UNESCO and would give your wedding a historical and dramatic edge!
Edinburgh is packed full of things to do and see if you want to extend your stay. Take a walk up the Royal Mile for some shopping, street performers, and the sound of bagpipes. Finish your walk with Edinburgh Castle. Not only is it a sight to behold, but it also offers vistas of the city below. While autumn in Scotland might be chilly, you can warm up with a hot toddy!
Maidstone
There are countless picturesque towns in the UK, but Maidstone is definitely one of the best. While it claims the title of the largest town in Kent, it feels like a quaint village. This small-town feel makes it perfect for an autumn destination wedding.
With the River Medway snaking its way through the town centre, you can easily explore by water, foot, or bike. Maidstone's personality only improves throughout the seasons and wears autumn very well. There are plenty of nature walks to explore and take in the autumn sights – you can use these as the perfect colourful backdrop for your wedding pictures!
Swansea
There are few places in the UK that are as romantic in their scenery as Wales. This could be the perfect autumn wedding location for you. Sitting on the south coast of Wales, Swansea is the perfect location for sports lovers, history buffs, and art critics.
You can visit the Swansea Market – the largest of its kind in Wales – perfect for sorting those wedding favours! If you want some seaside wedding pics, take a stroll down the beach! After a full day, seafood lovers can relax with a fresh, locally sourced and caught meal.
Plan the autumn perfect wedding
Hopefully, this blog has given you plenty of ideas for an autumn wedding. But, after picking a location, you'll need to think about accommodation. Thankfully, Village hotels have got you covered. Our hotels are the perfect autumn wedding venue. With hotels across the country, we are always nearby to help plan your special day.
Village Hotels can provide all your wedding needs under one roof. We love weddings, so you can rest easy knowing we've got you covered from the ceremony to your reception, dinner and accommodation.
To make sure we're the right fit for your autumn wedding, we now offer regular wedding open evenings where you can see our hotels dressed in their wedding attire. Ask our committed wedding coordinators, anything from photographers to florists, and get your autumn wedding plans moving. Find out when our next opening evening is by following us on our Facebook pages.
The possibilities for your special day are endless. Don't hesitate to contact us for more information on how you can fall in love all over again this autumn.