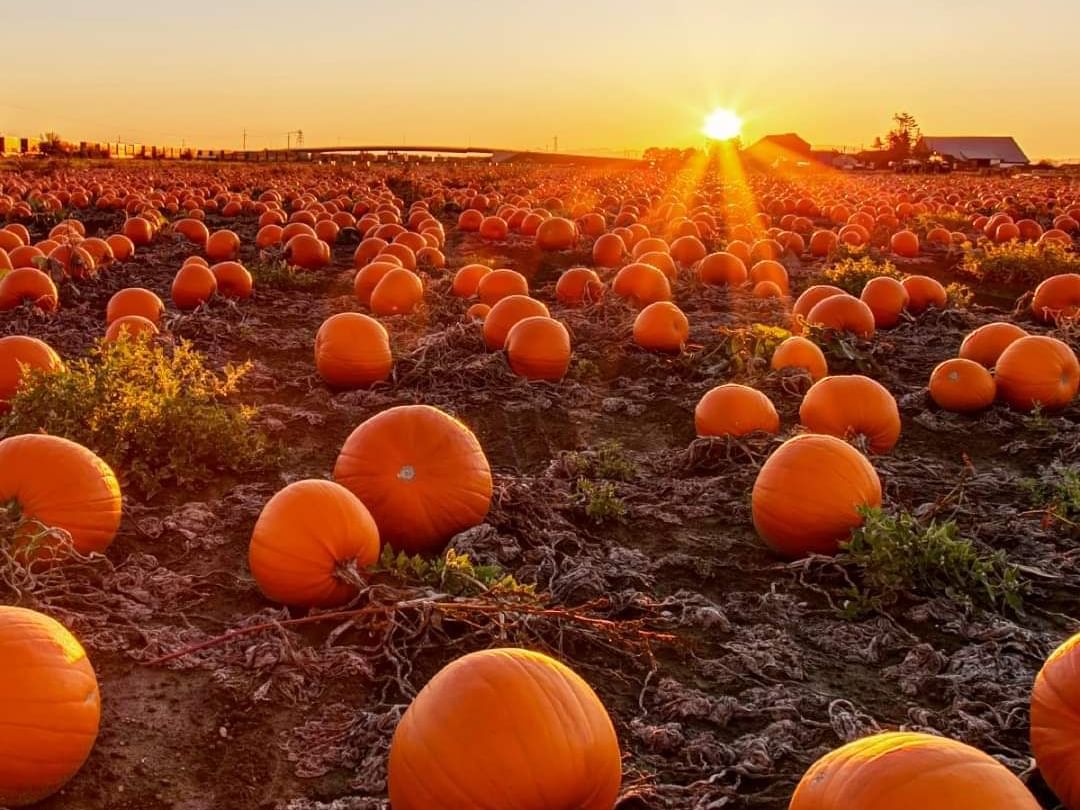 Looking for an autumnal day out for all the family? You've come to the right place! With Halloween just around the corner, pumpkin picking is the perfect way to get into the spooky spirit. It's a great (and less scary!) way to involve the little ones in the festivities. Plus, the fun continues at home, where you carve your pumpkins together! We've taken our pick of the best pumpkin patches for you to visit in the UK.
Wasing Pumpkin Event 2022 - Bracknell
Take an autumnal walk through Wasing's woodland, before grabbing your wheelbarrow and heading to the pumpkin patch! It's a fun day out for the whole family with family entertainment, seasonal food & drinks and more. Find out more here. Located just 30 minutes from Village Hotel Bracknell.
Sopley Farm - Bournemouth
Located just 20 minutes away from Village Hotel Bournemouth, you'll find Sopley Farm - a great place to go pumpkin picking in Bournemouth! You'll find plenty of seasonal veg, including pumpkins available to pick. Be sure to take a picnic along to enjoy! Find out more here.
Ridgeway Farm - Blackpool
Head to Ridgeway Farm for a fun family day out. You'll see lots of friendly animals and get the chance to choose a pumpkin from the patch, before heading back to the farm to decorate it! Don't forget to pack your wellys! Find out more here. Ridgeway Farm is located just 16 minutes away from Village Hotel Blackpool.
Coedarhydyglyn Park - Cardiff
Coedarhydyglyn Park is home to 10 acres of pumpkins, waiting to be harvested this autumn! Take advantage of the investigation station, where you can learn all you need to know about pumpkins. Find out more here. You'll find Coedarhydyglyn Park just 20 minutes from Village Hotel Cardiff.
Cobbs Farm - Swindon
Cobbs Farm is ideally located just 30 minutes away from Village Hotel Swindon, with small, medium and large pumpkins on offer. Grab a wheelbarrow and get picking! Plus, the little ones will love the bus cafe! Find out more here.
These are some of our top picks of the pumpkin farms across the UK, but there's loads to choose from! If there isn't one on your doorstep, why not take advantage of our latest offers available in the Booking Revolution - last minute breaks and package deals, including breakfast and dinner. Find out more here.