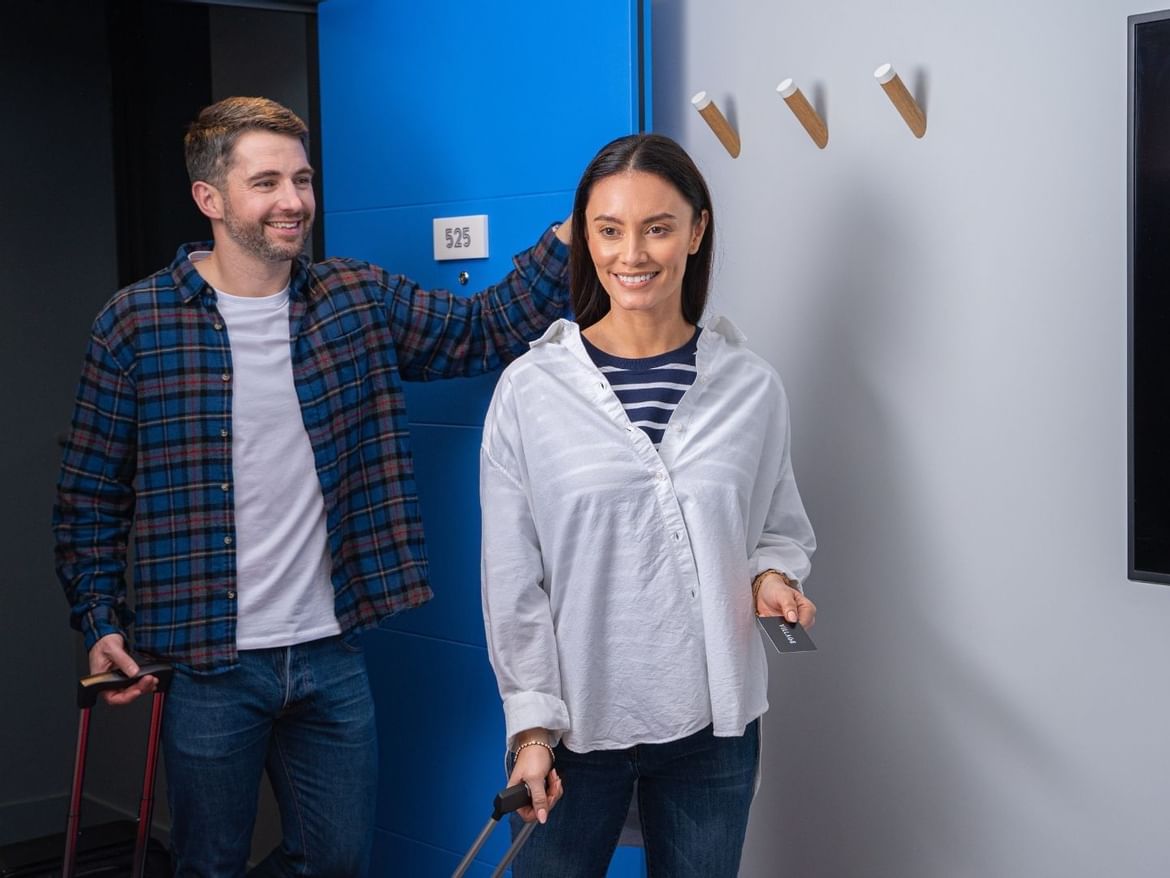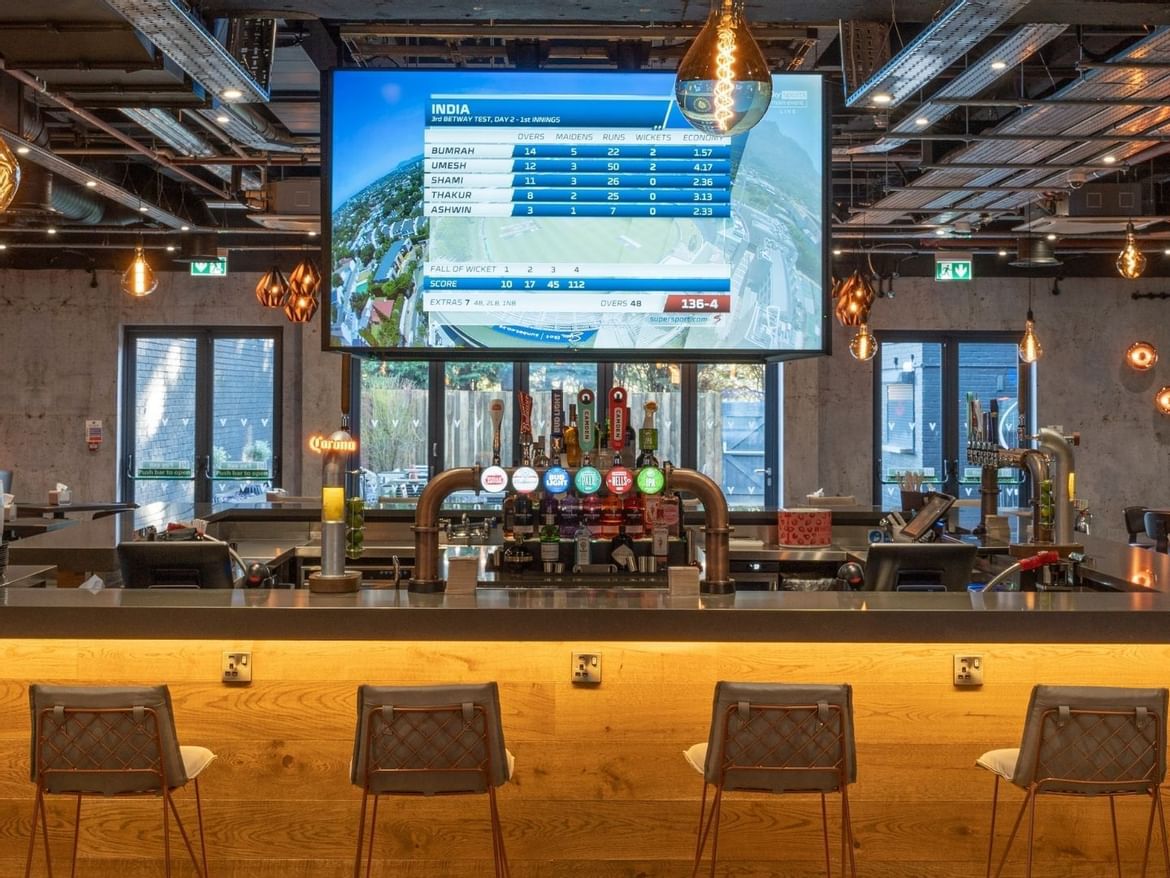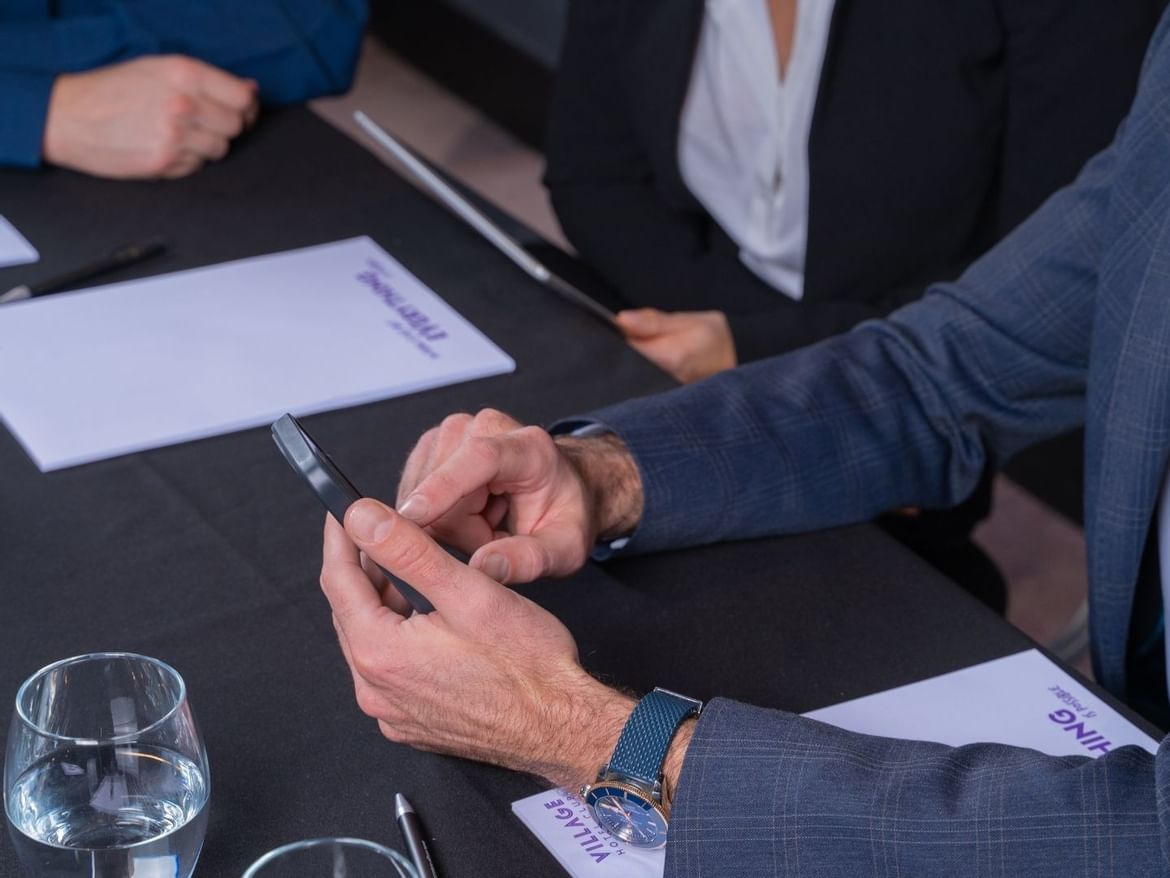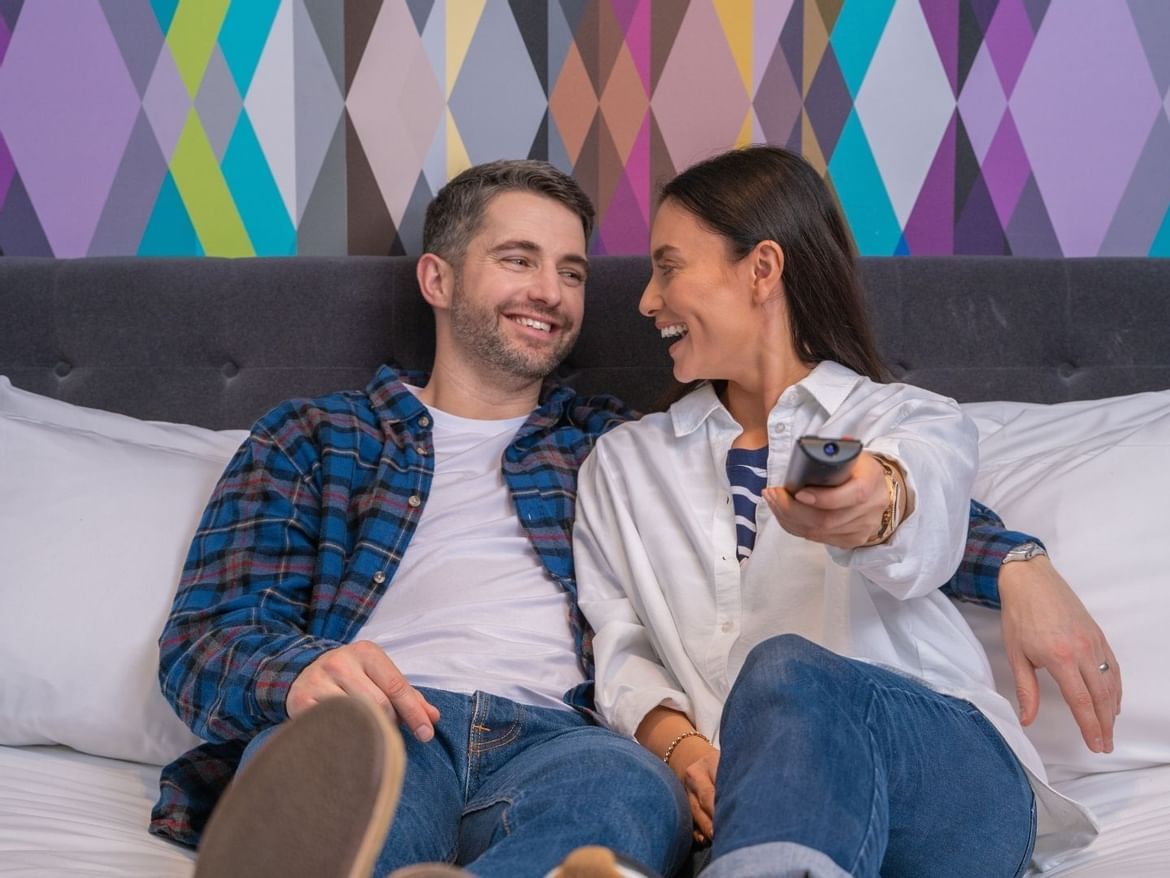 Village Hotels offer more than a bed for the night - with a place to work out, stay, meet and play, all under one roof. Across our entire portfolio a comfy bed, great shower, and nifty gadgets come as standard and we pride ourselves on providing the very best customer experience with the latest in-room technology; from self check-in and keyless room entry to contactless payments. In our latest additions to guest services, we're delighted to announce our partnerships with Sky and Google, along with introducing the Village Hotels App.
Google Nest Hub at Village
Introducing our in room assistant! We are bringing the best of Google direct to your room with Nest Hub. Just start with "Hey Google, ask the hotel", along with your request, and find out everything you need to know about your stay... and more! Use Nest Hub to call reception, set an alarm, play your favourite tunes, watch Youtube videos, ask about opening times and order room service from the Pub & Grill. Nest Hub is now available for all guests at Village Hotel Club Farnborough and Village Hotel Club London Watford with the latest installation taking place at our brand new Village Hotel Club Southampton Eastleigh... and plans to roll out further throughout 2021. Guests in Basingstoke, Bristol and Portsmouth can enjoy an alternative in-room service through Alexa. Find out more here.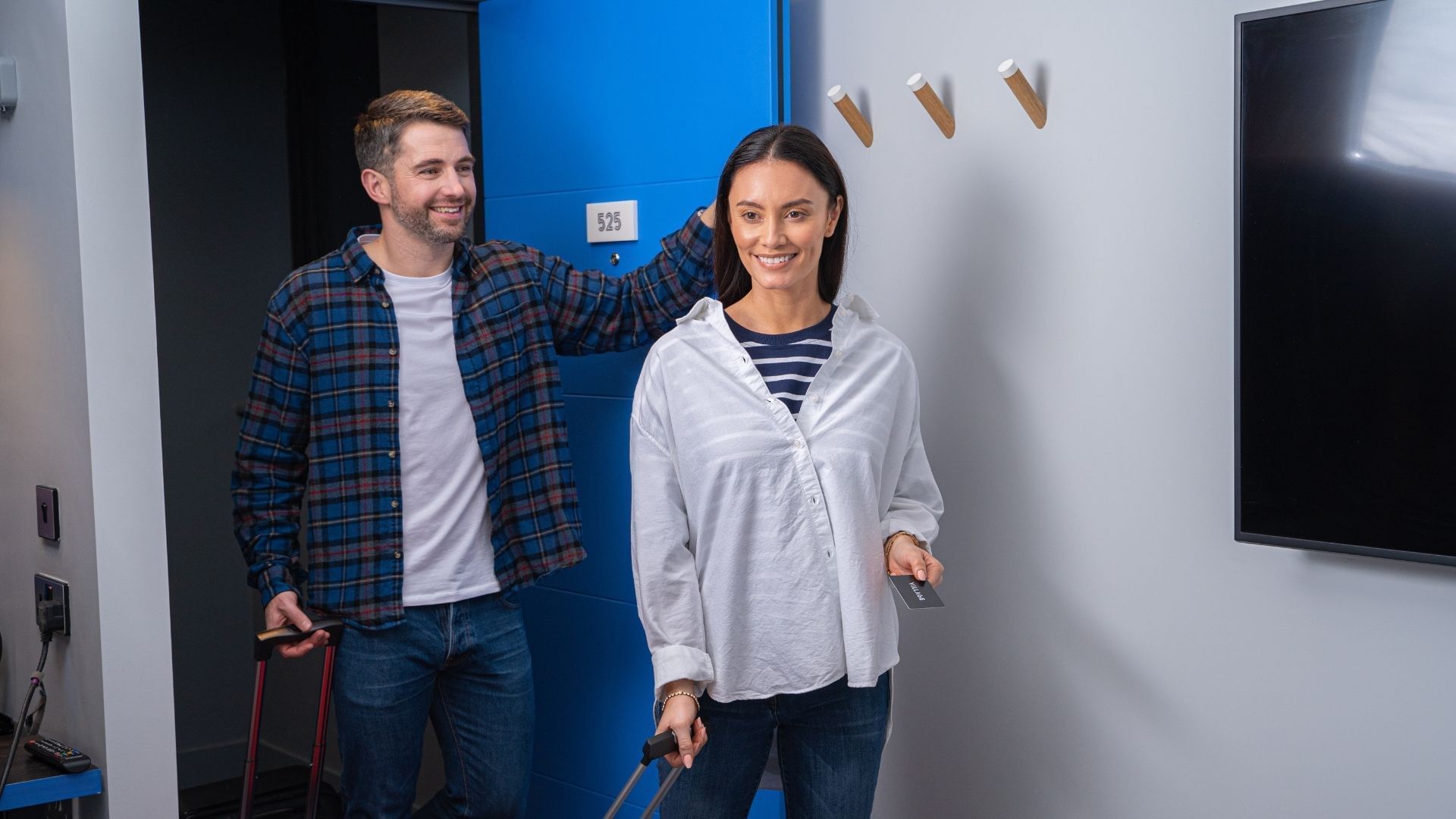 Sky at Village
You'll never miss a moment at Village! We're excited to announce our latest partnership with Sky, with the latest Sky Select system now available at our brand new hotel, Village Hotel Southampton Eastleigh. Guests can enjoy their favourite channels in HD and additional channels such as Sky Comedy, Sky Documentaries, Sky Nature and MTV!
You don't need to worry about missing a moment of your favourite shows, read on to find out how you can order room service from the comfort of your room! Half time snacks, sorted. Check out all the latest sports action on our huge screens in the Pub & Grill! The countdown is on for the Euros 2021 - fuel up for the big games with tasty food and drinks.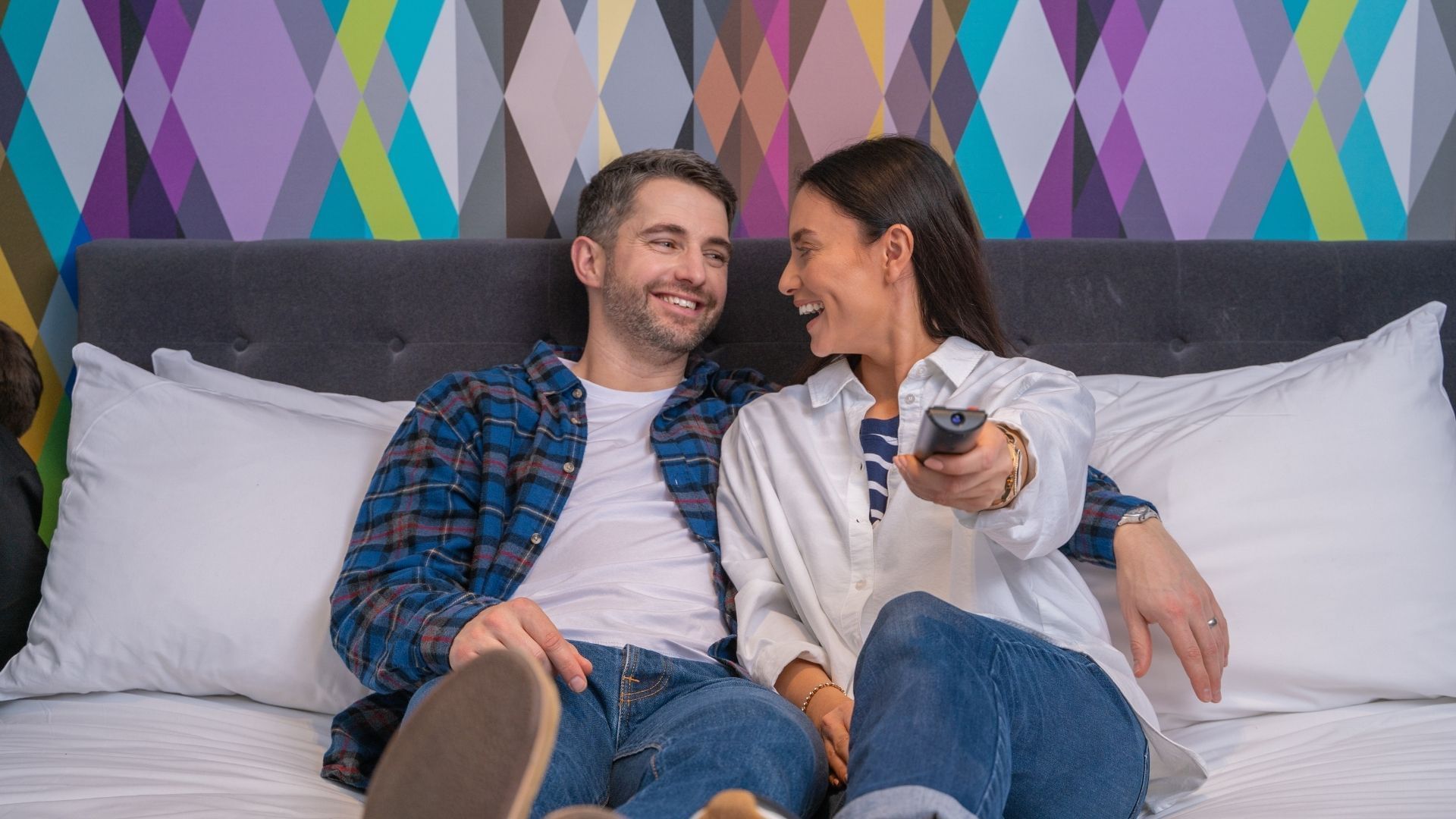 Village Hotels App
Enjoy a hassle free stay! You'll have everything you need for a comfortable stay in the palm of your hand, with our brand new Village Hotels app. Download our app for a complete contactless experience; you can check in before you even arrive and get your room key delivered straight to your smartphone. Reserve a table to dine in at the Pub & Grill, pre-order and pay for your food and drink. Pre-order your favourite Starbucks treat and we'll have it ready for collection. Plus, get room service delivered straight to your door, and pay your bill at the touch of a button. Find out more here.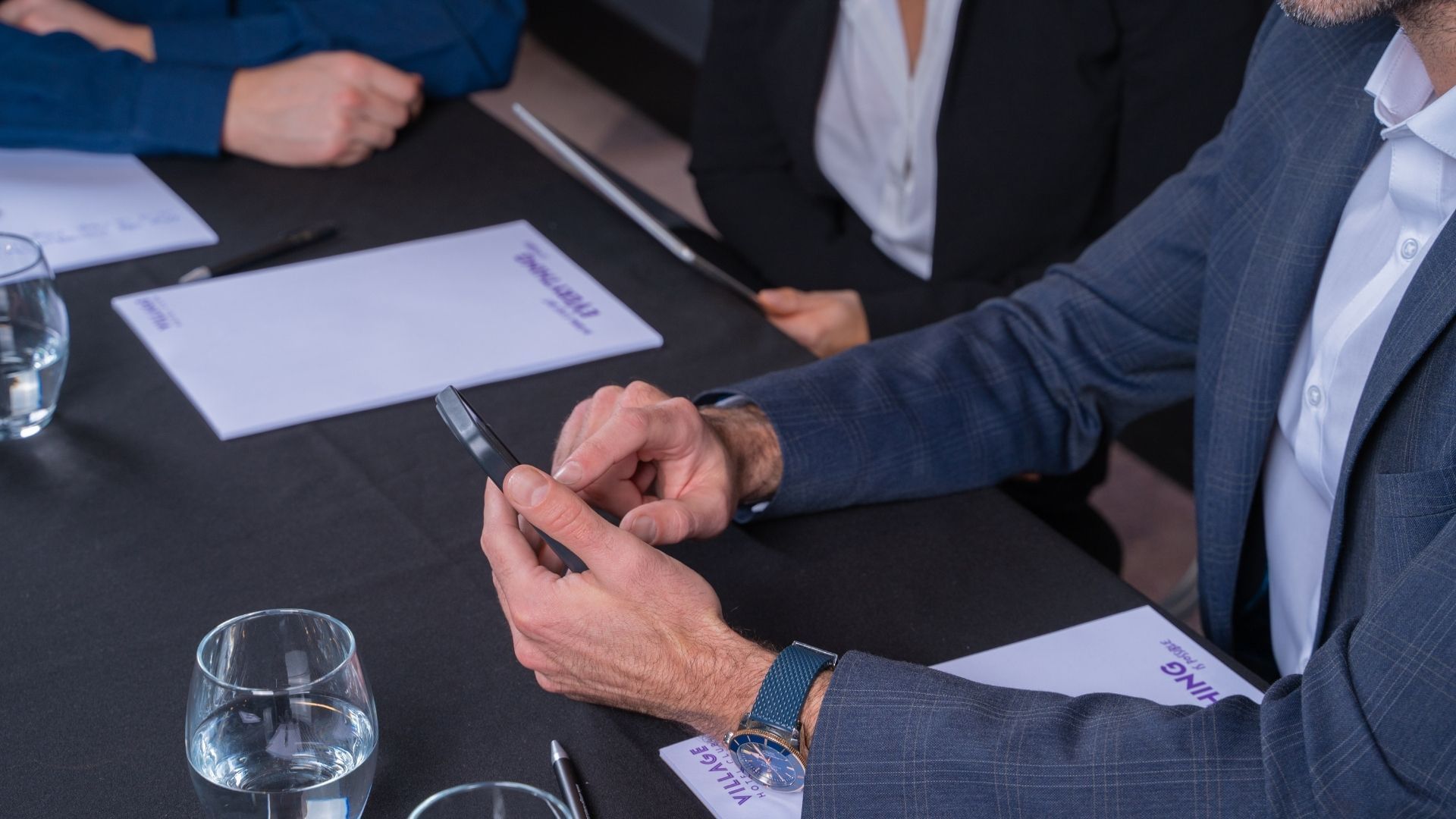 If you're a Village Gym member, you'll know that you can get fitness at your fingertips with our Village Gym App. Our member exclusive app has been designed to support our members' fitness journey with swift booking of group exercise classes, pre-defined fitness programmes, access to at home workouts on demand and performance tracking. Gym members can now also redeem their food discount through the Village Gym app too… 'Appy days! Find out more here.
Find out more and book your stay here.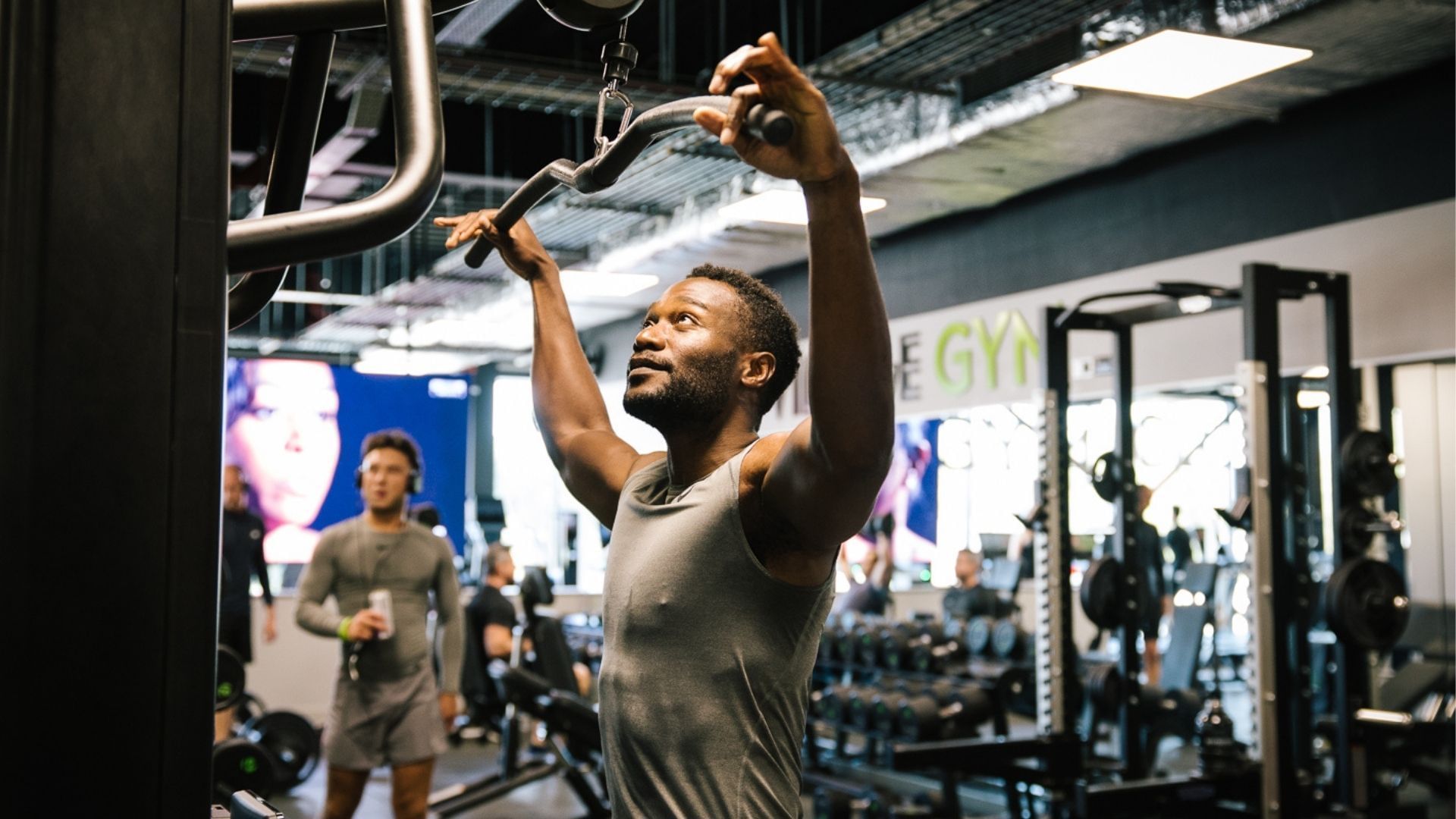 Sky channel and content availability is dependent on the hotel.